Some Torbay residents may have noticed that in some areas grass has not been cut as frequently as they may anticipate. Torbay Council and SWISCo wanted to clarify the reasons for this, and outline what the next steps are.
SWISCo, a Torbay Council company, is responsible for cutting 1.4 million square metres of grass on highway verges and in parks and open spaces across Torbay.
In common with a number of industries both locally and nationally, SWISCo is currently experiencing a high level of vacancies that they have been unable to fill.
Councillor Mike Morey, Cabinet Member for Infrastructure, Environment and Culture for Torbay Council, said: "Recently there have been some delays to the grass cutting across Torbay. Although there are a number of reasons for this, the major factor is that SWISCo is carrying a high number of vacancies that they are struggling to recruit to – this is a situation that many employers are also facing and there could be a range of factors affecting this, from the recovery from the pandemic to Brexit. Staff sickness is also having an effect, and of course this is the time of year when the grass grows fastest.
"There are currently 10 vacancies within the whole Parks team and despite our very best efforts to recruit to them as with many other roles there has not been any candidate's forthcoming. This has created a situation where the work of 4 grass cutting teams is being carried out by only 2 so we are having to operate at 50% capacity. Many of the staff within the Parks team do not hold driving licenses and therefore opportunities to redeploy existing staff to focus on grass cutting is limited as the operation of a mower requires a license.
"SWISCo on behalf of Torbay Council is aiming to find a balance between meeting residents and communities' expectations of their local landscape, safety, available resource and opportunities to increase environmental benefits. By changing the way we manage our grass verges we can significantly improve biodiversity, help reduce carbon emissions and costs, and bring benefits for wildlife such as bees and butterflies for us and future generations.
"As public perception of the local environment changes SWISCo receive as many enquiries and requests for grass to be left long and 'rewilded' as we do for areas to be cut on a regular basis and kept short. There are now many areas across Torbay where the cutting regime is tailored to finding a balance between these often conflicting aspirations and in many cases what is considered by the public as overlooked is in fact deliberate in line with our planned cutting regime.
"It is anticipated that as growth rates drop over the next few weeks in line with yearly trends and as much additional resource as possible is made available the grass cutting schedule will be back on track within three weeks."
Why is grass left to grow in some instances?
There are some circumstances where we are leaving the grass to grow, for example:
Biodiversity – longer grass helps to increase biodiversity and helps nature to thrive.
In some of the parks and open spaces where grass is not used for sport and recreation, areas will be left to grow long over the summer to benefit wildlife such as bees and butterflies. Often the teams will regularly mow paths through these areas so they can be enjoyed by local residents. At the end of the summer these areas will be trimmed and the cuttings collected to ensure they do not become overgrown and the biodiversity and wildflowers improve year on year.
Trees – In some areas the grass under the tree canopy has been left longer. This is to improve tree health and longevity (leaving the area longer helps retain the health of our trees and reduce compaction under the tree root zone, and reduces bark damage from strimmers and mowers.
In many areas grass is being left longer around the bases of trees to avoid damage to the roots by the weight and cutting deck of the mower but to also help support the bee lines.
Aesthetics – allowing for natural wildflower and bulbs to grow adding more colour to our beautiful Bay.
Blue hearts – Some of Torbay's grass verges will be turning blue to help local wildlife, increasing plant and insect biodiversity while also supporting Torbay Council's ongoing commitment to tackling climate change.
Blue hearts have been installed across Torbay to support the national blue campaign to rewild council land and roadside verges.
There are currently blue hearts in the following locations:
Armada Park
King George V playing fields / Easterfield.
Churston/Bascombe Road former Car Park
Hampton Lands (St. Marychurch)
Stanley Gardens Paignton
Summercourt Way Brixham
Ashfield Gardens Torquay
Stoodley Knowle (near Community Café)
Other related issues
Grass cuttings – In many cases at this time of year when areas are cut for the first time the grass cuttings are quite long and are left on site. We have to do this as we have no capacity to remove all our grass cuttings. We always ensure they are blown off of paths and roads to look as tidy as possible. The grass cuttings will quickly wilt and shrivel up in the sun, the next time the areas is cut they will be chopped into pieces and disappear.
Parked vehicles – There are often vehicles parked alongside road verges and in order to avoid causing damage to vehicles and subsequent insurance claims sections will be left uncut. Every effort will be made to return to these sections in the following days to get them cut.
Cutting carried out by residents – In some areas residents wish to have the verge outside or near their home cut more frequently like their own gardens, in such cases we are encouraging and supporting residents to take their own responsibility for such areas, providing and supporting that they are working safely and responsibly. This is a personal choice of residents who do so with our without our permission the effect being that the verges do not look the same all along the road.
Delays, priorities and staff shortages – In addition to the current staff shortages, over recent weeks the parks team have been focussing on preparing for the English Riviera Airshow, Music in the Meadows and other activities over the Queen's Jubilee weekend, including changing out of winter/summer bedding and making our seafront parks and open spaces as attractive as possible for our residents and visitors. This has had an obvious impact on the grass cutting around the Bay, but now this work is complete, resources are being focused to catch-up over the next two to three weeks.
SWISCo will continue to make every effort to recruit to the vacant posts using direct advertisement such as banners and also further engagement with the recruitment agency. Whilst the possibilities for reallocating staff are limited over the next few weeks SWISCo will be focusing as much effort as possible to grass cutting work.
How to report issues
If you would like to report an area please contact the SWISCo green infrastructure team on 01803 207797 or at greeninfrastructure@swisco.co.uk.
Applying for a job with SWISCo
You can apply for jobs with SWISCo and Torbay Council via our website here: https://www.torbay.gov.uk/council/jobs/applying-for-a-job/
Agency work
Temporary roles with SWISCo can also be applied for via Big Ant Agency.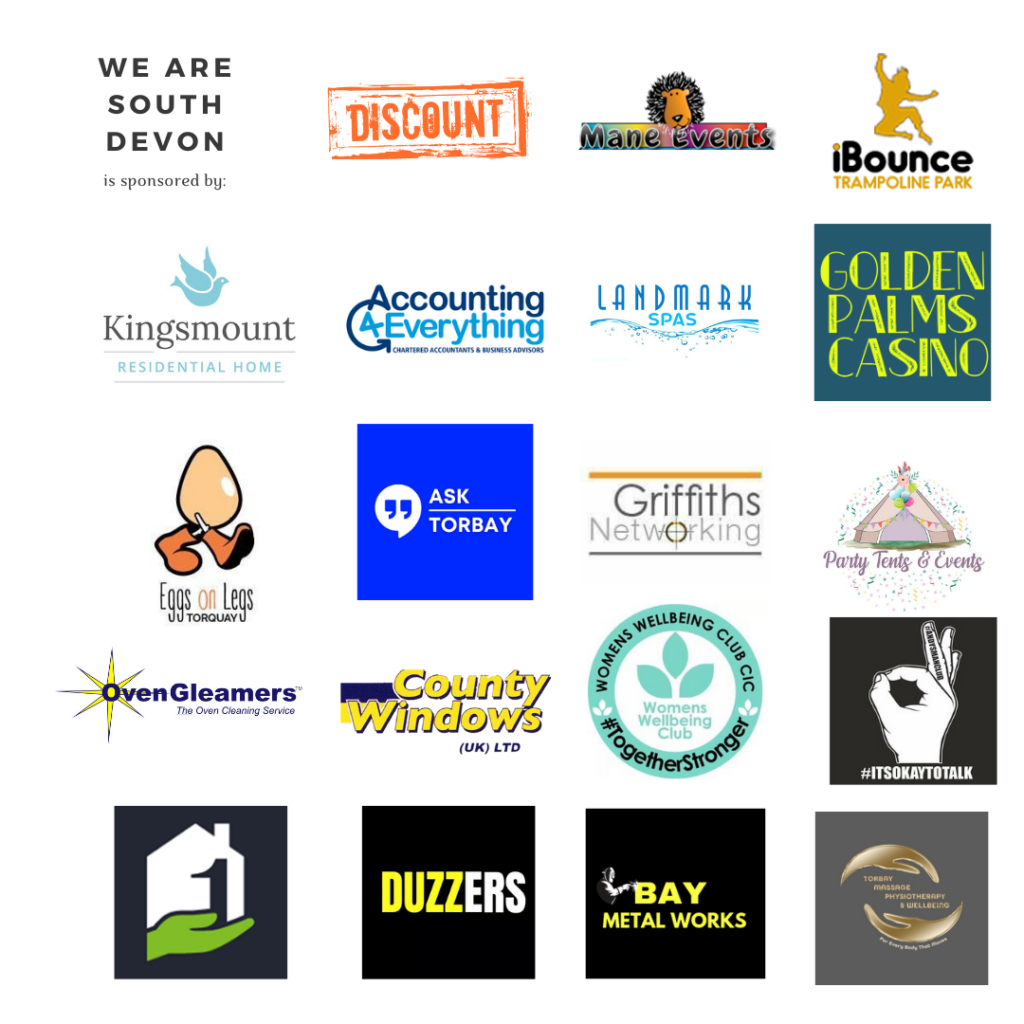 Whilst you're here:
Did you know we rely on local businesses and the community to help keep us online? Our community website is an alternative to the mainstream media – For the people, by the people. You can help us stay online by becoming a supporter on Facebook. In return, you will have access to exclusive content. Click here for information.
You can join us on our social media pages, follow us on Facebook or Twitter and keep up to date with whats going on in South Devon.
Got a news story, blog or press release that you'd like to share or want to advertise with us? Contact us