Known for complaining about the weather in under 30 seconds into any given conversation but we musn't forget the perks of living this far north, such as top views of what the cosmos have to offer.
Not only do northern European countries get the best views of the famous and illusive Aurora Borealis, but it is also known that Nordic air makes for clearer skies for watching the night sky.
Cotswold Outdoor's latest study analyses geographical factors that influence optimum conditions for asteroid spotting, star gazing and watching other night sky 'shows'. Combining northern light sightings, average precipitation (cloud cover), observatories, dark sky locations, camping grounds and space phenomena-watching events, the outdoor specialists have named the UK counties that play 'best host' for indulging in some space phenomena.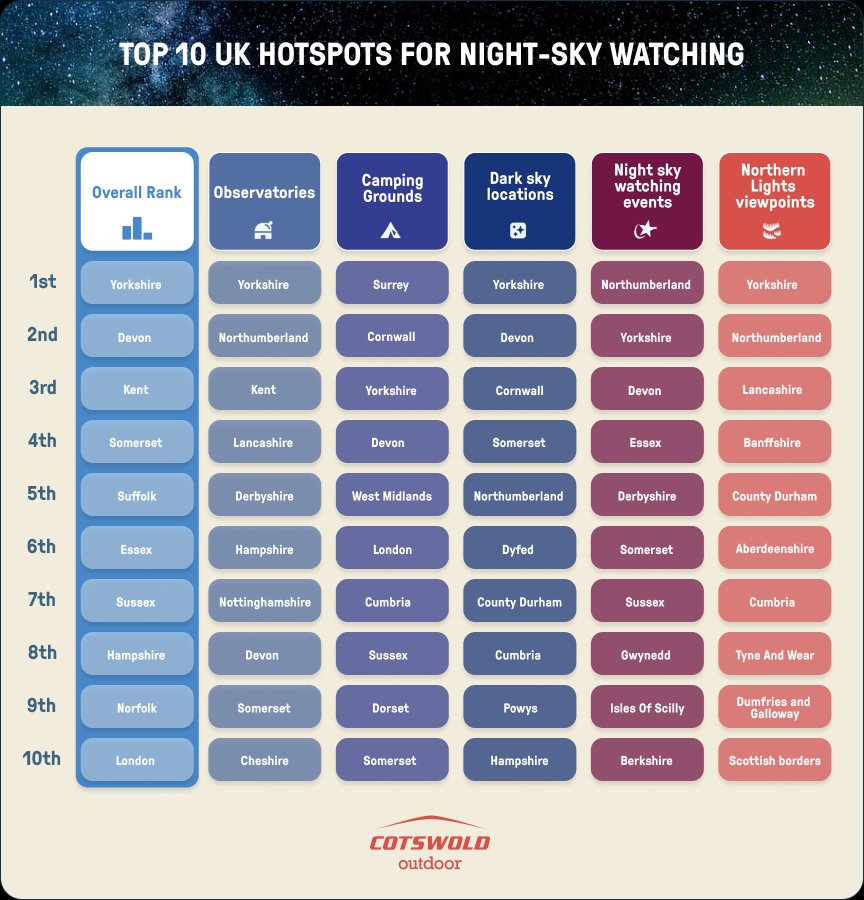 Devon ranks as the UK's second best county for watching celestial events. Although it has a higher average of rain (cloud) per year, the county is second richest in dark-sky locations thanks to the its lower levels of light pollution, beaten only by Yorkshire.
Though sighting of the Aurora Borealis may have never been registered anywhere in Devon, the county secures the title of UK's third best host of night sky watching events, with 71 planned from May to December 2022.
Finally, the last leg of the trifecta boosting Devon to prime rank, is its wealth of camping grounds.
Devon ranks fourth best among all UK counties for this factor, offering astronomy fans a whopping 222 official camping grounds to choose from.
Yorkshire ranks as the top area for watching celestial events. The county not only registers the highest number of unique locations from which the Northern Lights have been sighted but it also boasts the best choice of observatories and most dark-sky locations in the UKRanking third is Kent, largely because it boasts the UK's third best choice of observatories, offering five in total. As far as events on offer, the county ranks eleventh, with 71 on offer until the end of 2022. Somerset and Suffolk complete the overall top five UK locations with the best opportunities to get a good night's show.
Looking over an astronomy event calendar (incl. meteor showers, eclipses and the intersecting of planets, stars and the moon) Cotswold Outdoor's research identifies the richest months in 'viewworthy' cosmo events. December is the busiest winter month when it comes to celestial events, counting 23 events in total, whilst November will bring us a total of 21 events to witness.
If catching a glimpse of the Northern Lights is your goal, following Yorkshire, your next best bet is to head to either Northumberland, Lancashire or Banffshire, Scotland. Whilst Northumberland is home
to three locations where the illusive Aurora Borealis have been spotted before, Lancashire and Banffshire both have registered two locations each.
Yorkshire, Northumberland, Lancashire and Kent make up the locations with the UK's best choice of observatories, boasting eight, six, five and five respectively (Lancashire and Kent place joint third).
Where light pollution in concerned, Yorkshire again ranks as the least affected with the most number of dark-sky locations (30), followed by Devon with 28 and Cornwall which offers 26.
Cornwall and Yorkshire also are also rich in camping grounds, placing second and third respectively, allowing spectators an official place they can spend the night under the cosmos. Overall high scorers Northumberland, Yorkshire and Devon rank as the top three UK locations with the most night-sky watch events going on.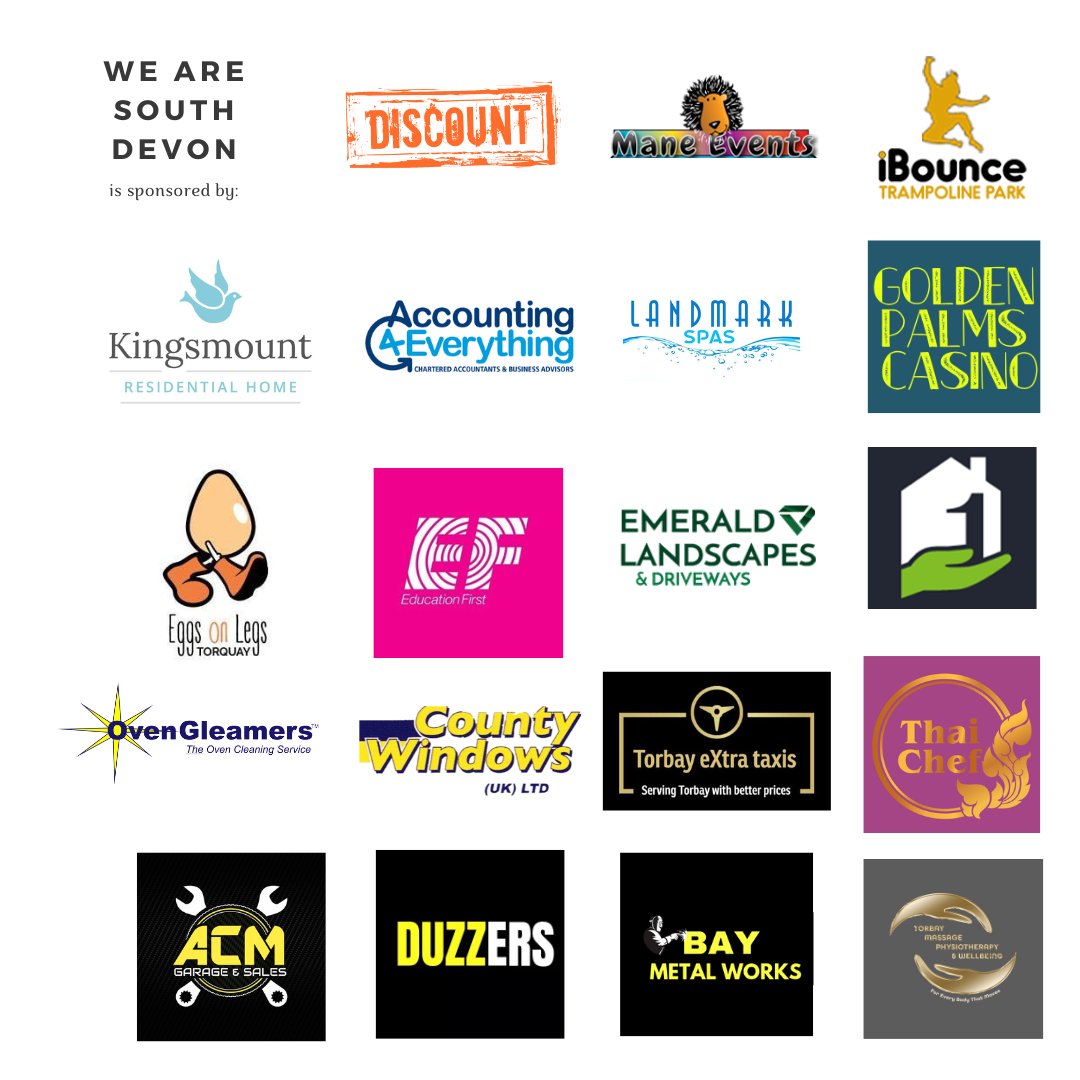 You can join us on our social media pages, follow us on Facebook or Twitter and keep up to date with whats going on in South Devon.
Got a news story, blog or press release that you'd like to share or want to advertise with us? Contact us