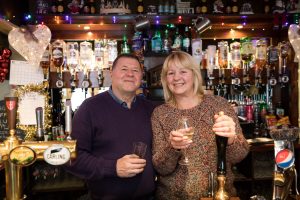 Tucked away on Park Lane off Torquay Harbourside is the historic Devon Arms. The pub was taken on earlier this year by Ed Kirk and Amanda Smith.
When Ed and Amanda took on the Devon Arms they wanted to emphasise the history of the area and let both visitors and locals know what a fascinating place Torquay Harbourside is. Ed is a history buff and has just refurbished the pub with a local history theme. The walls are covered with images of the town's local history and its notable residents and visitors, with an emphasis on the forgotten folk of Torquay.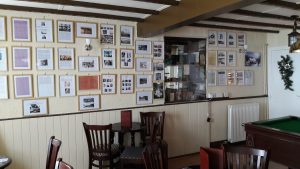 Ed, who like Amanda used to work in elderly care management, has always wanted to run his own pub, and enjoys the lifestyle: "It's our first pub, although Amanda has experience of running pubs, and it's definitely hard work, but we went into this with our eyes open and knew it would be.
"We really enjoy it and we've met lots of lovely people and made new friends. We've a good group of regulars who are joined by tourists who all say they wish they'd discovered us earlier in their holiday, telling us it's such a fantastic traditional pub."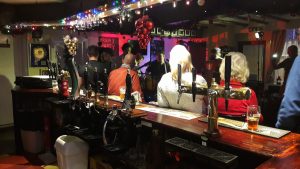 It's Amanda who cooks all the Devon Arms' food using locally-sourced ingredients, and which is available throughout the day, and there are Sunday lunches. Live entertainment includes Monday night open mic sessions, plus local bands on Fridays and Saturdays.
The Devon Arms has quickly established a loyal following of regulars and holidaymakers: "We focus on the community and create a warm and welcoming atmosphere in our pub. Offering great value for money, all of our food and drink is reasonably priced."
The Devon Arms face book page is at: https://www.facebook.com/kirk2456/