Lucion Services, an international leader in environmental risk management services, is set to prevent nearly a thousand tonnes of CO2 from entering the earth's atmosphere thanks to the roll-out of Chudleigh-based Lightfoot's in-vehicle driver efficiency technology and rewards platform across its fleet of 197 vans.
The installation follows successful trials which led to uplifts in mpg by more than 10%, reductions in CO2 emissions by 5.6%, falls in idling time by 29% and the eradication of instances of dangerous driving. The CO2 saving is projected over a five year period and is equivalent to the carbon captured by over a thousand acres of forest a year.
Lucion Services, which has twelve bases throughout the UK, has four divisions providing accredited hazardous materials inspection, testing and consultancy, risk management advice and mitigation strategies. Its divisions also provide specialist training, groundworks, contaminated land services and infrastructure support services, as well as services to the marine sector, including onshore and offshore platforms and vessels.
Before trialing Lightfoot, Lucion Services was keen to find a fleet management solution that would not only improve the safety of its drivers – as its mission is to make the world a safer place to live – but which would also reduce its carbon footprint and fuel costs; its second highest overhead.
Lightfoot delivered on all fronts whilst also reducing instances of harsh acceleration, harsh braking and harsh cornering thanks to its pocket-sized dashboard display device, which uses live engine data to provide drivers with real-time visual and audible feedback. This guides drivers to the 'sweet spot of the engine', improving both fuel economy and safety on the roads. The audible end of journey score from the device also enables drivers to strive towards achieving Lightfoot's Elite Driver status score of 85 or more, which unlocks access to weekly prize draws.
Lucion's target is for all its drivers to strive to achieve Elite Driver status. It is at this point that driver safety improves dramatically and the greatest savings can be made in terms of fuel consumption and emissions. The lower than perfect Elite Driver score of 85%+ allows for necessary acceleration on slip roads, at roundabouts and on busy junctions, so that drivers can pull away safely and still achieve an "Elite" journey.
Commenting on the introduction of the new technology to the Lucion fleet, Chief Technical Officer Ross Boulton, said: "As a company we are looking beyond our competition, setting a benchmark and making our fleet more efficient and environmentally friendly. By introducing Lightfoot we are making our vans greener and our journeys safer.
"We also want to empower our staff and reward them for their performance. Lightfoot enables us to do that whilst introducing a little competitive edge to keep team spirits high.
"Already, our drivers have won prizes including bluetooth speakers, Sony headphones, a Devon food hamper and other goodies. They can also enter The Drivers' Lottery through the app giving them a one in ten chance of winning up to £100 in cash each week, as long as they maintain Elite Driver status."
The Lightfoot app lets Lucion's drivers review and change the driver setting from business to personal journeys at the touch of a button, and checks the vehicle's health, providing a checklist for drivers to complete. It alerts drivers to faults, battery health and MOT/tax reminders. Drivers can also use the app to check their driving score, join leagues, view competitions and rewards.
Highlighting the environmental impact the new system will make, Ross Boulton added:"Lucion is at the forefront of our industry and we want to deliver not only an exceptional service based on customer support and trust, but we want to make every effort to reduce the environmental and safety impacts of our fleet. The environmental impact that can be achieved through changing our habits are huge.
"Technology is enabling us, but it is dependent on the long-term commitment of companies and individuals. The need to be proactive in adapting the way we drive is now more important than ever."
Lightfoot's innovative in-cab driver feedback helps customers lower their fuel use and emissions by up to 15%. It also helps cut wear and tear costs by up to 45% and has reduced at-fault accidents by up to 40%. As a consequence, leading insurers are putting their support behind Lightfoot recommending its use to fleet customers.
John Madden of Specialist Risk Insurance Solutions, Lucion Services' insurance broker, commented: "At Specialist Risk, we have partnerships with trusted third-parties to complement our client's insurance programmes. We recommend Lightfoot to our clients to help them improve their driver behaviour which in turn reduces fuel costs, the risks of claims and also their company's environmental impact. The product is recognised by many of our insurance partners as a proactive vehicle risk management tool which can help to reduce insurance premiums."
Martin Kadhim, Co-Founder of Lightfoot, added: "No matter how economical vans are on paper, the plain and simple truth is that unless they are driven economically, they will still use excessive amounts of fuel and produce excessive amounts of emissions.
"Give drivers a good reason to drive more smoothly and the tech to enable that and the benefits can be huge. That's exactly what's happened with Lucion Services, where Lightfoot's in-cab device, app and rewards platform have delivered a self-managing solution that's enhancing safety, cuttings costs, slashing emissions and keeping drivers engaged day-in and day-out."
Pioneering a new standard and way of measuring efficient driving, Lightfoot's technology has been developed in partnership with the Institute of Advanced Motorists and leading driver-behaviour experts at Bath University. It uses advanced, real-time engine analytics which take account of different factors such as load and road gradient to provide live, in-cab coaching, helping drivers improve both efficiency and safety, and rewarding them for being better.
Considered revolutionary in the fleet management and telematics worlds, Lightfoot's disruptive approach to reducing accidents has been adopted by some of the largest companies in the market, including Virgin Media, Dixons Carphone, and South West Water.
To find out more about how Lightfoot can engage with your drivers to drive fleet performance improvements, visit https://www.lightfoot.co.uk/.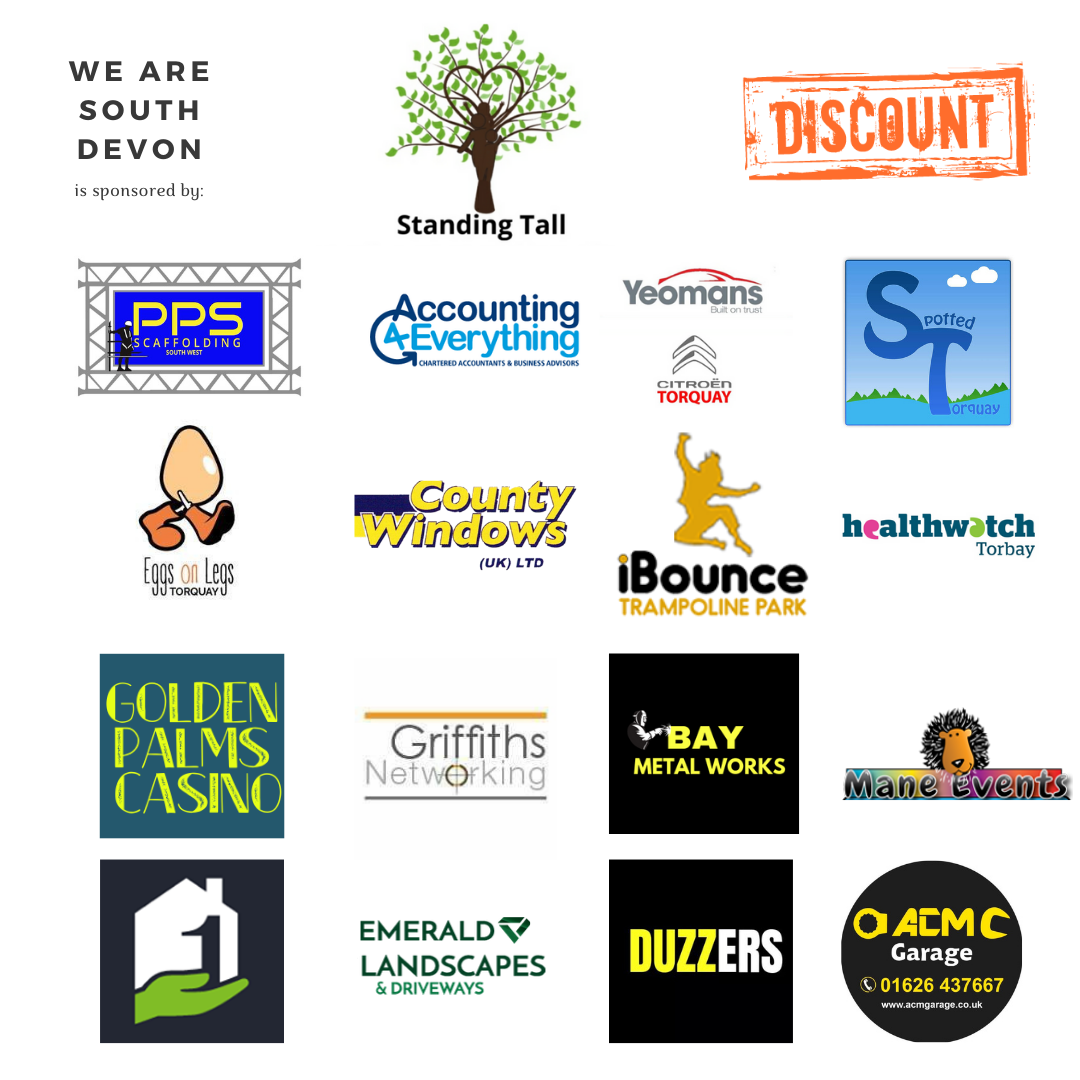 You can join us on our social media pages, follow us on Facebook or Twitter and keep up to date with whats going on in South Devon.
Got a news story, blog or press release that you'd like to share or want to advertise with us? Contact us