NHS Devon's trailblazing work to tackle domestic abuse and sexual violence has received national recognition, beating stiff competition from across the country to win in the national NHS parliamentary awards.
The NHS Devon team were nominated by three local MPs – Ben Bradshaw, Simon Jupp and Richard Foord.
The award is in recognition of the work NHS Devon has done to improve how GPs and hospitals respond to people who have experienced domestic abuse or sexual violence.
Domestic abuse and sexual violence are rarely considered a health issue, but the impact of abuse on physical and mental health is significant, and victims of abuse are most likely to have contact with an NHS staff member and disclose to them.
Domestic homicide reviews often demonstrate the important role of GPs in recognising abuse. GPs are a vital front door for victims of abuse who are not coming to the attention of domestic abuse services or Police.
NHS Devon has commissioned an interpersonal trauma response service for general practice – a first of its kind in England.
All GP practices across Devon are receiving training and access to the service, which supports adults and children affected by domestic abuse, sexual abuse, or sexual violence, and will offer interventions for people concerned about their own abusive behaviour.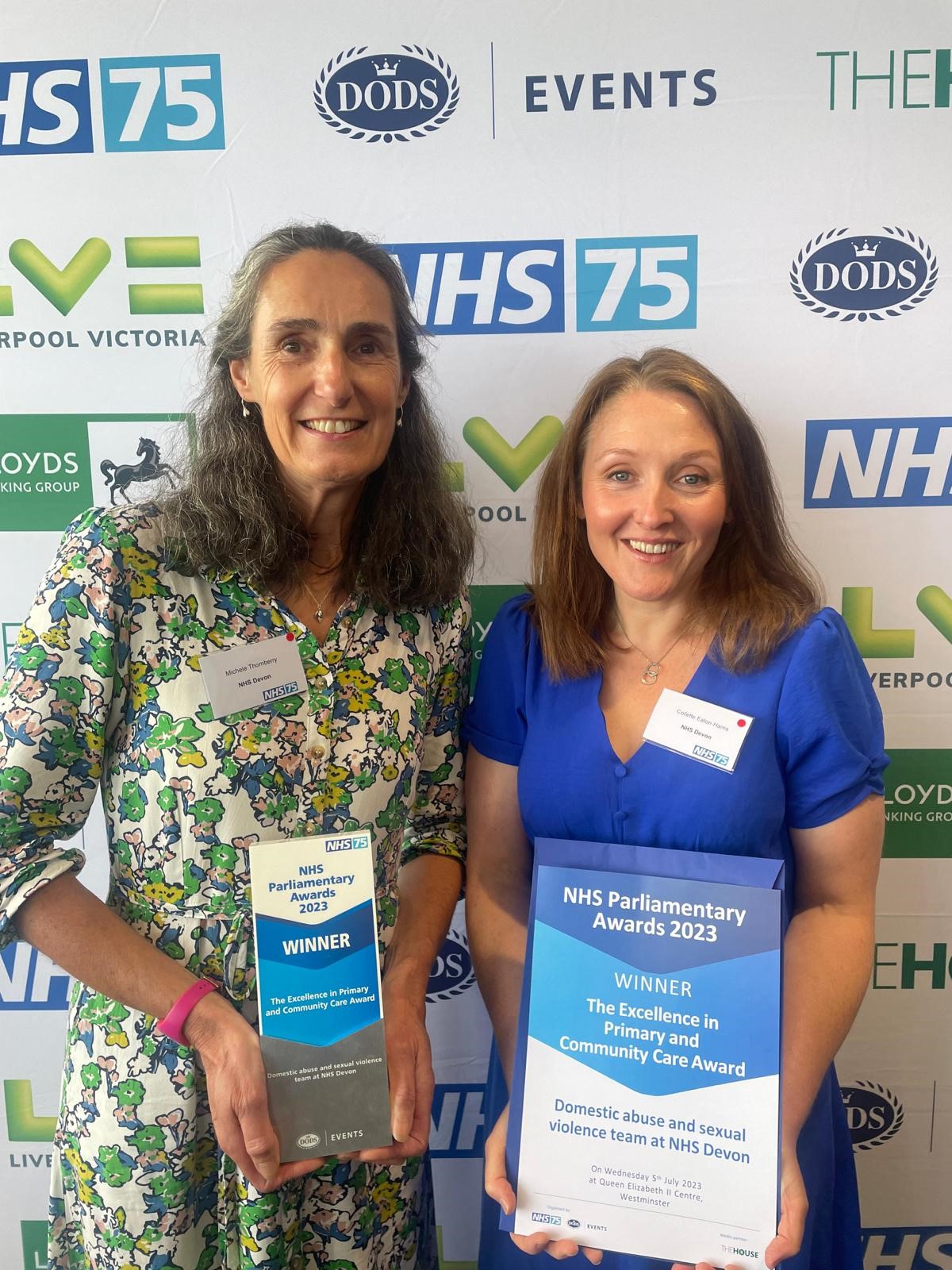 Winners were chosen from nine categories, announced at an awards ceremony in Westminster yesterday (5 July) – the NHS's 75th birthday. The domestic abuse and sexual violence team at NHS Devon won the Excellence in Primary and Community Care category.
Jane Milligan, Chief Officer at NHS Devon, said: "I'm extremely proud that our local services have been recognised in this way by our local MPs.
"It highlights NHS Devon's pioneering commitment to tackling domestic abuse and sexual violence and supporting people who are survivors.
"The team have been working incredibly hard to improve the way people can access support and services locally, reducing the risk and giving people the care and support they really need."
Michele Thornberry, Head of Safeguarding at NHS Devon, said: "Health services are often a safe place for people experiencing abuse to seek confidential support and advice. That's why we have been rolling out this new initiative with our GP practices across Devon.
"If they come forward and disclose to someone in their GP practice, they can be referred to a specialist domestic abuse and sexual abuse/violence practitioner who can offer support for any current or previous experience of abuse.
"Our four acute hospitals in Devon similarly have Independent Domestic Violence Advisors (IDVAs) who can support patients and staff experiencing domestic abuse."
Elizabeth O'Mahony, Regional Director of NHS England in the South West region, said: "This is a real tribute to the fantastic work that's going on in the South West of England, so I'd like to add my congratulations to the teams and to thank our MPs to their ongoing support. We were impressed by the quality of the nominations that came in to us at the regional stage, so it's gratifying to see such recognition at national level."
Ben Bradshaw, MP for Exeter, said: "I'm incredibly proud to see the team from NHS Devon recognised for their trailblazing work in this area. On the 75th birthday of the NHS, it is a timely reminder of the importance of supporting staff and volunteers so that they can continue to develop such innovative, life-changing ideas."
Richard Foord, MP for Tiverton and Honiton, said: "The Excellence in Primary and Community Care award is so very well deserved. The Domestic Abuse and Sexual Violence team at NHS Devon has rightly been recognised nationally for their work with partners to provide preventative, early help, support, and recovery services. The NHS Parliamentary Award is very prestigious, and I am delighted that the team has received the recognition they deserve."
Simon Jupp, MP for East Devon, said: "I am delighted that NHS Devon are receiving national recognition for their crucial work supporting sexual and domestic abuse victims, pioneering a GP-oriented approach which should be considered for other parts of the UK. I'm especially thankful for their amazing efforts in East Devon. They are a credit to our fantastic NHS family."
If you have been affected by domestic abuse or sexual violence you can call the Devon-wide Victim Care line – 01392 475900 or call the national helpline 0808 2000 247, or you can seek support from a healthcare professional.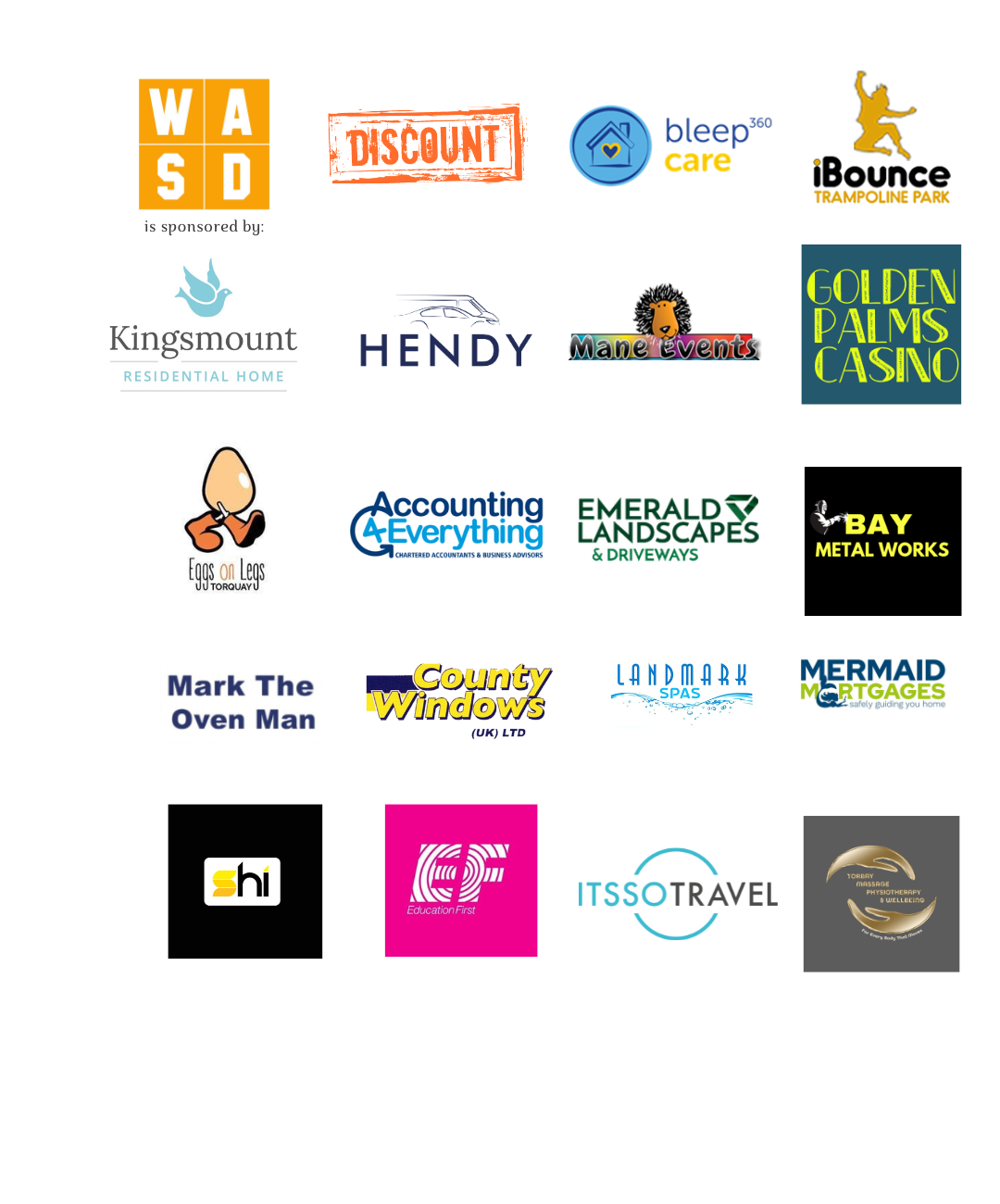 You can join us on our social media pages, follow us on Facebook or Twitter and keep up to date with whats going on in South Devon.
Got a news story, blog or press release that you'd like to share or want to advertise with us? Contact us