A woman who was diagnosed with a brain tumour at 34 weeks pregnant was told her unborn baby saved her life.
Sharna Levett, 31, from Torbay, was heavily pregnant when she suffered a ten-minute focal seizure out-of-the-blue and her left arm became heavy and her body began to jolt.
The former nursery manager feared she was having a stroke and was later given the shocking news that she had a brain tumour.
Her diagnosis came just a year after losing her dad to the disease.
Sharna said: "I was taken into a room with my midwife and consultant and thought to myself, well, this isn't going to be good news. They told me I had a brain tumour and that the baby saved my life. I think they were referring to the hormones my body was producing as part of the pregnancy, which could have spurred on the growth of the tumour causing the seizure which alerted them I had a tumour."
Five weeks later, at 39 weeks, Sharna gave birth to her son, Ewan, by c-section. Despite medication, her seizures continued.
Sharna added: "I remained fully aware during my seizures, I knew I was having them but couldn't stop them. This meant that during the first months of Ewan's life I couldn't hold him as much and had to play with him on the floor. If I was moving around the house I carried him in a sling."
When Ewan was six months old, Sharna had an awake craniotomy which saw a 40% removal of the tumour diagnosed as a diffuse astrocytoma.
For two weeks after surgery, she was left with temporarily paralysis in her left leg and foot.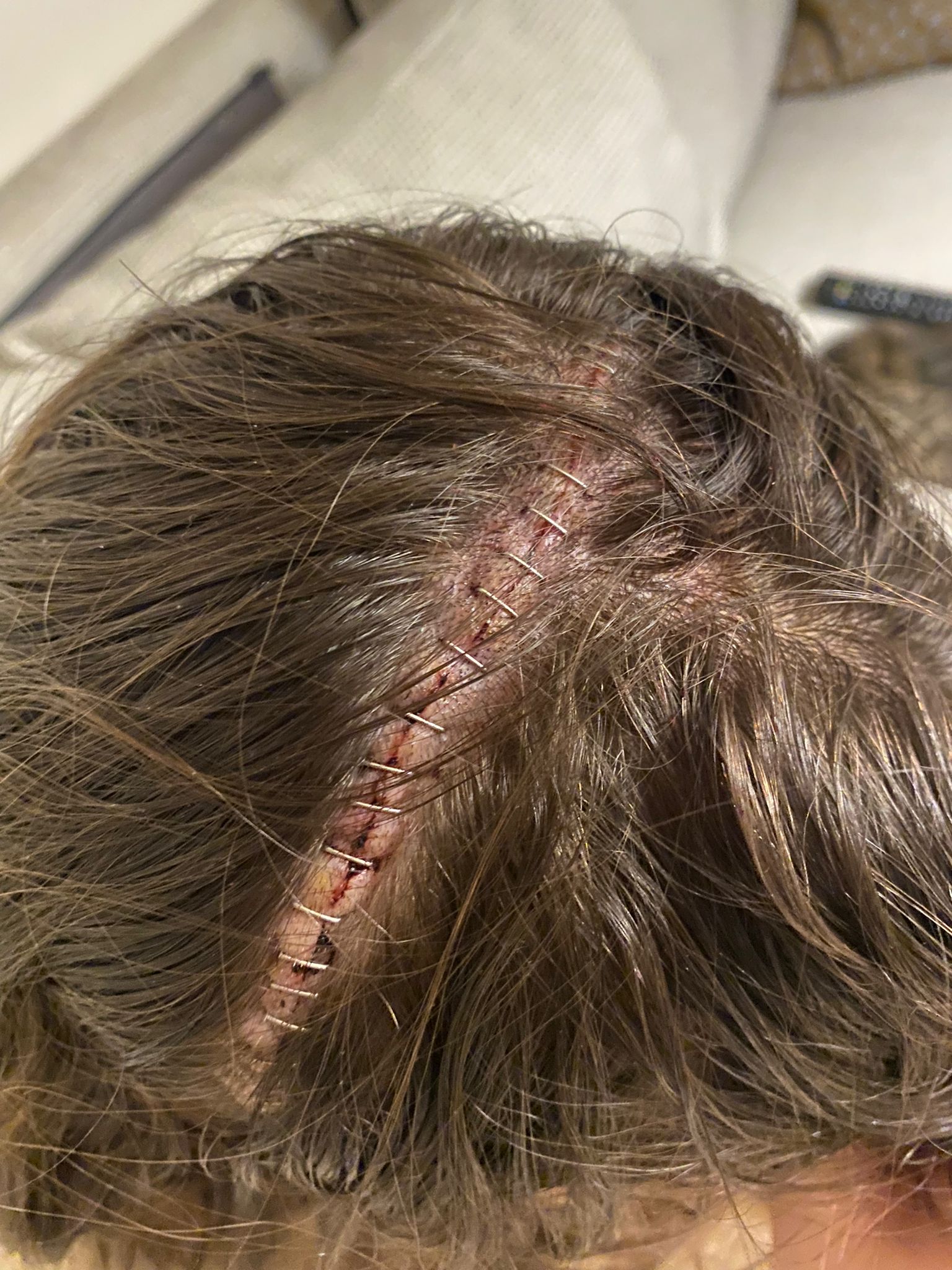 Radiotherapy and chemotherapy followed, which finished in March 2023. Treatment has caused Sharna to have an early menopause and she has trouble with her balance and coordination.
Following a stable scan in August, a month later, Sharna married her husband Huw with two-year-old Ewan proudly part of the ceremony.
She is now on a watch and wait, monitored with regular scans.
Just seven months after her operation and treatment, Sharna is raising money for the charity Brain Tumour Research. She is taking part in its month-long Skip 10 Minutes a Day in November.
She said: "It'll be tough, and I might need to complete the ten minutes over the course of the day but I am determined to do it.
"Since my diagnosis I have learnt that just 1% of the national spend on cancer research has been allocated to brain tumours since records began in 2002. We have to change this."
Mel Tiley, community development manager at Brain Tumour Research, said: "We're incredibly grateful to Sharna for sharing her experience with us and wish her well with her skipping challenge.
Sadly, her story is not unusual. One in three people know someone affected by a brain tumour. They kill more children and adults under the age of 40 than any other cancer. We're determined to change this and it is with the support of people such as Sharna that will help us towards finding a cure for all types of brain tumours."
To donate to Brain Tumour Research via Sharna's fundraising page, please visit: www.justgiving.com/fundraising/sharna1697895820054
Brain Tumour Research funds sustainable research at dedicated centres in the UK. It also campaigns for the Government and larger cancer charities to invest more in research into brain tumours in order to speed up new treatments for patients and, ultimately, to find a cure. The charity is the driving force behind the call for a national annual spend of £35 million in order to improve survival rates and patient outcomes in line with other cancers such as breast cancer and leukaemia.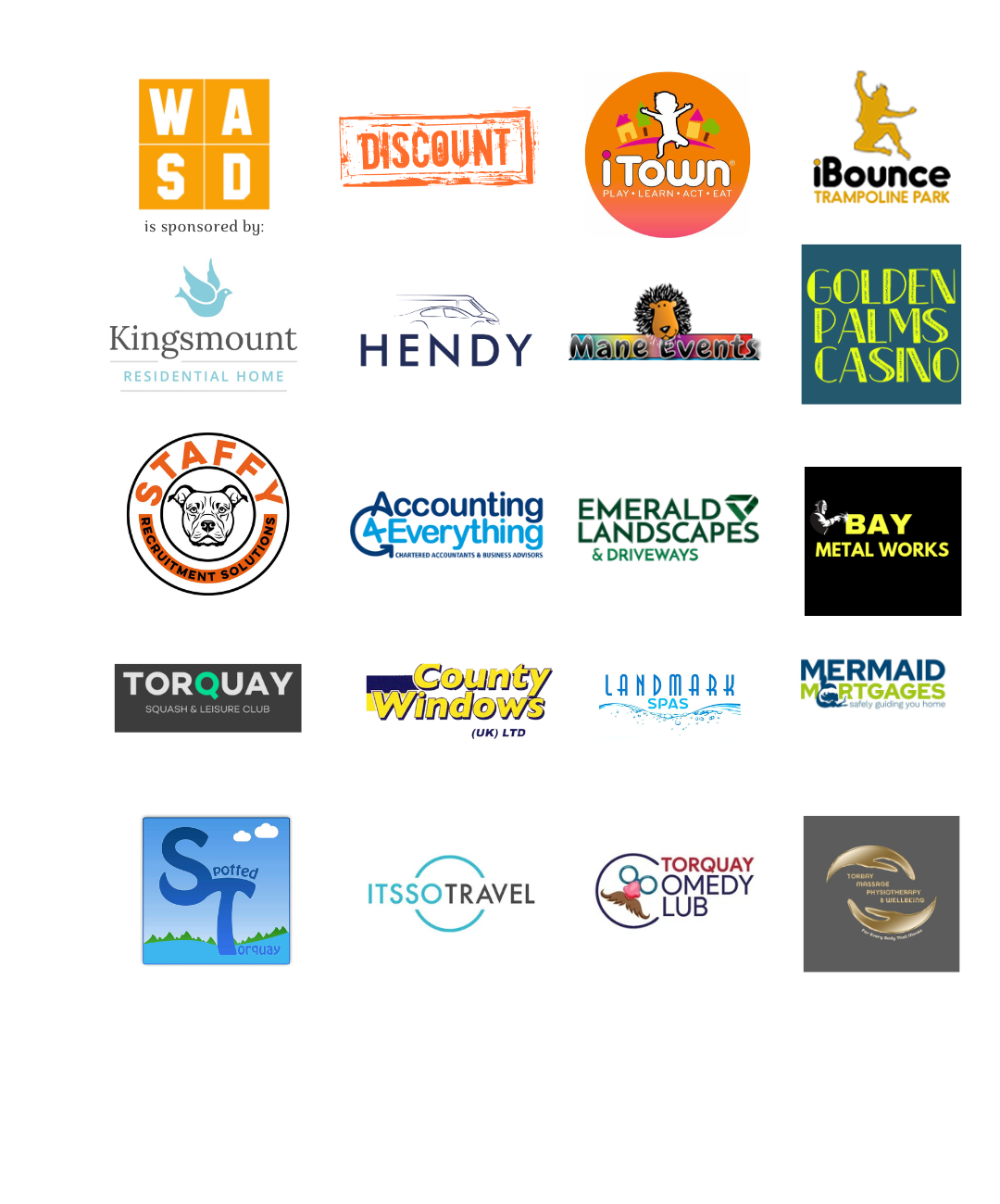 You can join us on our social media pages, follow us on Facebook or Twitter and keep up to date with whats going on in South Devon.
Got a news story, blog or press release that you'd like to share or want to advertise with us? Contact us