Torbay and Berry Head Coastguard were called out to assist in the rescue of a dog this afternoon.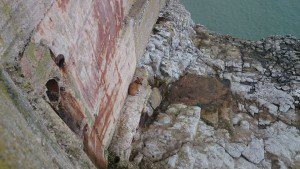 The coastguard were called to the incident at Berry Head Quarry at around 12.15pm after the dog had fallen approximately 15 feet.
The dog was rescued by putting it in a rescue bag and being winched to safety.
The dog was then reunited with it's owner.
This was call out 96 of the year for Torbay Coastguard and call out 60 for Berry Head Coastguard