Donovan was Britain's Bob Dylan. Emerging from the folk scene, he came to fame in early 1965 with a series of live performances on the pop TV series, Ready Steady Go!, and his popularity spread to the USA and other countries.
One of the leading British recording artists of his day, he produced a series of hit albums and singles between 1965 and 1970. He became a friend of leading pop musicians including Joan Baez, Brian Jones, Bruce Springsteen, and was one of the few artists to collaborate on songs with the Beatles. He influenced both John Lennon and Paul McCartney when he taught them his finger-picking guitar style in 1968.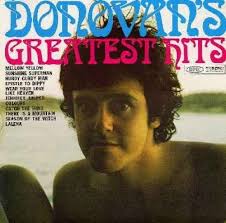 Donavon began his long career in the Bay. In 1964 he spent the summer in Torquay. He worked at the Phyllis Court Hotel, which became the Corbyn Head Hotel, and the Conway Court Hotel. (Incidentally, the Phyllis Hotel had its name a painted in large white letters on the wall outside the hotel. Late one night local wags painted in a 'SY'… )
Donovan began busking, "smoking pot, drinking and playing at various bars and on the beach". He also started a more serious study of the guitar and learning traditional folk and blues songs. It was in Brixham, where he played in the Rising Sun, that he bought his trademark fisherman's cap – some claimed that this attire was an attempt to copy Dylan.
Donovan was interviewed about his time in Torquay for the magazine 'Beat Instrumental' in May 1965.
While in Torquay, Donovan wrote his first hit, Catch the Wind, which reached #4 in the UK, and #23 in the United States in 1965. It has since been covered by, among others, Bruce Springsteen, Cher, Glen Campbell, Peter Fonda, Sammy Hagar, Susanna Hoffs, and Joan Baez. 

Here's Catch the Wind: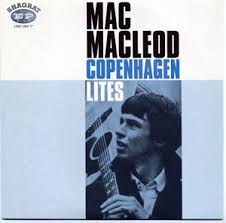 Mac Macleod is a folk and blues musician and an early influence on Donovan. They spent the summer of 1964 living in that bedsit in Abbey Road. Here's Mac:
Later, Mac was the lead singer and bassist in a band in Denmark (inspired by Cream) which he named Hurdy Gurdy, the inspiration for Donovan's The Hurdy Gurdy Man – which reached #4 in the UK charts and #5 in the US.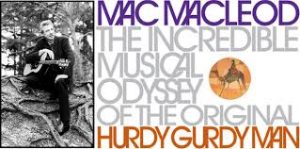 Donovan had written the song before going to India with the Beatles where he taught John Lennon and Paul McCartney the finger pick styles he had learned from MacLeod. These resulted in songs like Julia and Blackbird on the White Album. (Donovan has also stated that while in India an extra verse was added to the song by George Harrison that wasn't part of the radio single.) This is Hurdy Gurdy Man: