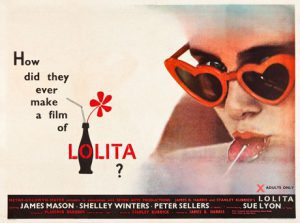 Continuing our series of Torquay residents who have made their mark, this time it's C Denier Warren who died in Torquay on August 27 1971 at the age of 82.
Born in Chicago in 1889, Denier (pictured below right) was an expatriate character actor who lived in Britain from the age of eight. He usually played excitable Americans, often reporters or middle managers, and he appeared in at least 25 movies.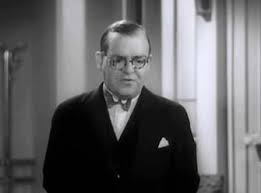 During the War, he featured on radio in the 'Kentucky Minstrels' program. He wrote several screenplays: 'Take off that Hat' (1938), 'She Shall Have Music' (1935) and 'Kentucky Minstrels' (1934). He also appeared in the theatrical 1961 London cast of 'The Music Man' as Mayor Shinn.
Perhaps, Denier's most well-known movie came in 1962 when he played the role of Potts in the film 'Lolita'. The source novel 'Lolita', written by the novelist Vladimir Nabokov (pictured below left), was published in 1955 in Paris and 1958 in New York. It was later translated by its Russian author into his native language.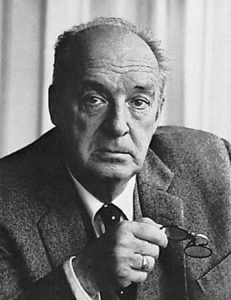 The novel is notable for its controversial subject – the protagonist is a middle-aged professor, Humbert Humbert, obsessed with a 12-year-old girl with whom he becomes sexually involved after he becomes her stepfather. He calls her Lolita.
In Stanley Kubrick's 1962 film this sexual theme was toned down and the movie became a comedy-drama. Along with Denier, James Mason played Humbert Humbert, Sue Lyon was Dolores Haze (Lolita), Shelley Winters was Charlotte Haze, and Peter Sellers appeared as Clare Quilty.
Kubrick largely eliminated the more provocative aspects of the story.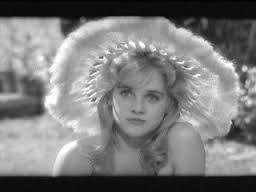 Sue Lyon (pictured right) was 14 at the time of filming, and Kubrick raised Lolita's age to the same. In a 1972 Newsweek interview he stated, "I think that some people had the mental picture of a nine-year-old, but Lolita was twelve-and-a-half in the book."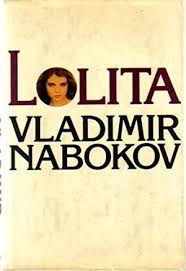 Kubrick later commented that had he realised how severe the censorship limitations were going to be, he probably never would have made the film. "Because of all the pressure over the Production Code and the Catholic Legion of Decency at the time" he said, "I believe I didn't sufficiently dramatise the erotic aspect of Humbert's relationship with Lolita. If I could do the film over again, I would have stressed the erotic component of their relationship with the same weight Nabokov did."
Even bearing in mind Kubrick's changes, the movie can still seem a bit distasteful to modern viewers. It was certainly seen as being a sensitive topic at the time – when released, 'Lolita' was Rated BBFC X by the British Board of Film Censors, meaning no one under 16 years of age was permitted in cinemas where it was showing.
A second adaptation in 1997 was directed by Adrian Lyne and starred Jeremy Irons and Dominique Swain. Due to its subject matter it was delayed for over a year and not released in Australia until 1999. Incidentally, The Police song 'Don't Stand So Close To Me' references 'Lolita' with the line,  "Starts to shake and cough/just like that old man in that book by Nabokov". Here's the trailer for the 1962 'Lolita' – even this seems a bit creepy: