A woman from Torquay has praised Specsavers after an emergency eye test led to her being diagnosed with multiple sclerosis, saying an early diagnosis saved her from years in a wheelchair.
Lauren Percival, 29, had been suffering with debilitating headaches for months, before she woke up one day with double vision and being sick.
She contacted the Specsavers Torquay store and was given an emergency appointment. Optometrist Simon Simmonds found that Lauren was suffering from an intermittent loss of peripheral vision, which is often linked to strokes.
However, because of her age, Simon felt a stroke was unlikely, so he used the store's hospital-grade OCT (optical coherence tomography) machine and other equipment to take extensive images of Lauren's retina.
The results highlighted the severity of the problem and Simon referred Lauren to Torbay Hospital for extensive neurology tests.
Two lesions were found on her brain and Lauren was diagnosed with multiple sclerosis (MS), a condition that affects the brain and spinal cord.
There is no cure for MS, but early diagnosis and treatment mean that people can manage the condition and its symptoms.
Lauren says: 'I was first unwell in 2017. I went for tests at the time and was misdiagnosed. Then I just woke up one day and my vision was blurred and the light was hurting my eyes. I was also having balance issues and memory loss.
'After Simon carried out the thorough eye test, he referred me straight to hospital, where I had a lumber puncture and lots of other tests, and they saw that the problem was my brain. There were two lesions, which is not what anyone wants to hear, but at least I was given the correct diagnosis at last.'
Lauren was given a five-day course of steroids, which she said, brought on all the MS symptoms at once.
She adds: 'It was the most painful thing I've ever experienced. But my sight is getting better now, although I'm still missing some of my peripheral vision. If I'd gone longer without a diagnosis, I'd have risked severe disability and years in a wheelchair.
'I'm waiting to start a new medicine at my first MS nurse appointment. The medicine will, hopefully, reduce the number of relapses and prevent further disability, as well as giving me a better quality of life.
'The hospital has told me many times that I'm lucky Specsavers took my symptoms so seriously. I am extremely grateful to Specsavers.
'Simon was so reassuring when I saw him. He's excellent at what he does. In many ways I think I am lucky, because to be diagnosed with MS nowadays is so much better than it was 15 years ago. There weren't the treatments around then that we have today.'
Specsavers recommends that everyone should have an eye test every two years, and more often if there are any changes to a person's vision or eyes.
Simon Simmonds, the Specsavers Torquay store's ophthalmic director, says: 'Lauren is such a positive person and it's wonderful to know that the early diagnosis will, hopefully, make a positive difference to her life and her condition.
'Lauren's story shows the importance of eye tests, because optometrists are able to pick up the early signs of a person's condition and refer them for treatment if required.
'It's essential that people keep up with their regular eye-health checks, because not everyone realises that a sight test is more than just showing someone that they need a new prescription for their glasses or not.'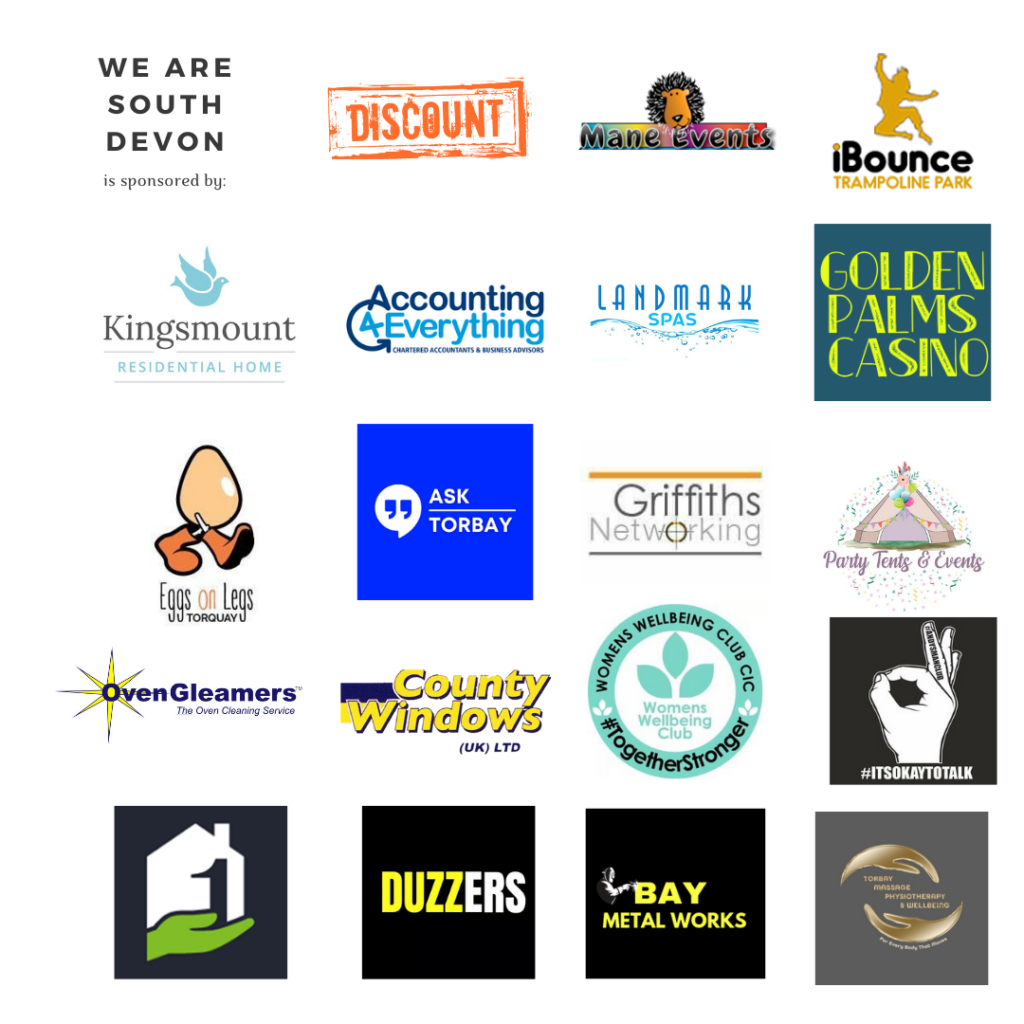 Whilst you're here:
Did you know we rely on local businesses and the community to help keep us online? Our community website is an alternative to the mainstream media – For the people, by the people. You can help us stay online by becoming a supporter on Facebook. In return, you will have access to exclusive content. Click here for information.
You can join us on our social media pages, follow us on Facebook or Twitter and keep up to date with whats going on in South Devon.
Got a news story, blog or press release that you'd like to share or want to advertise with us? Contact us