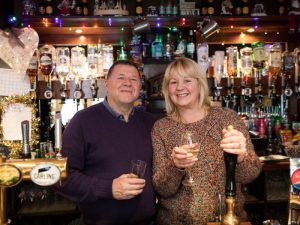 It's often said that Torquay has a long history of the weird and mysterious. The town was one of the centres of occult practices in the late nineteenth century, and since then has – from Aleister Crowley to David Bowie – influenced culture, art and music.
This part of Torquay's history has, however, often been neglected. Now this forgotten part of our town's past is being celebrated by the historic Devon Arms on the Harbourside.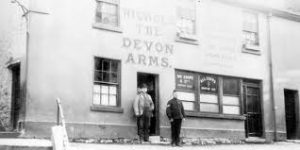 When Ed Kirk and Amanda Smith took on the Devon Arms they wanted to emphasise the history of the area and let both visitors and locals know what a fascinating place Torquay is.
Ed is a history buff and has continued refurbishing the pub's local history theme. The latest is the addition of a section dedicated to the darker side of the town. Now 'Ed's Occult Corner' features this mysterious and hidden side of Torquay – covering witches, magicians, ghosts, poltergeists, and all those locals and visitors who have explored the unexplained.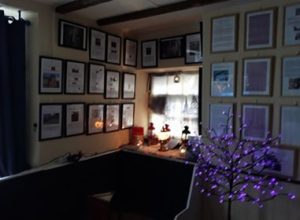 Ed said, "We really enjoy running the Devon Arms and we've met lots of lovely people and made new friends. We've a good group of regulars who are joined by tourists who all say they wish they'd discovered us earlier in their holiday, telling us it's such a fantastic traditional pub. Our pub is much more than just a place to have a drink. We focus on the community and have created a warm and welcoming atmosphere… now with a bit of our town's hidden history included!"