Emergency services were called to reports of a man on cliffs in Torquay earlier today.
Police negotiators, the Coastguard and RNLI assisted with the incident this afternoon.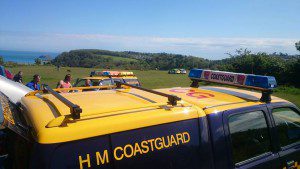 A spokesperson for Torbay Coastguard said: "Full team page to assist police with a male on the cliffs at Walls Hill, Coastguard and Lifeboat were tasked to assist with the technical rescue.
"A police negotiator was placed in a cliff harness for his own safety, and the casualty made his own way back to a safe location."
The man was talked down and is reported to have received medical care following the incident.