English Riviera Airshow announces full line-up of world-class aircraft set to transform the skies above Paignton this June
The RAF Red Arrows, Team Raven, The Tigers Army Parachute Display Team and more confirmed to wow crowds as they soar across the Bay this June.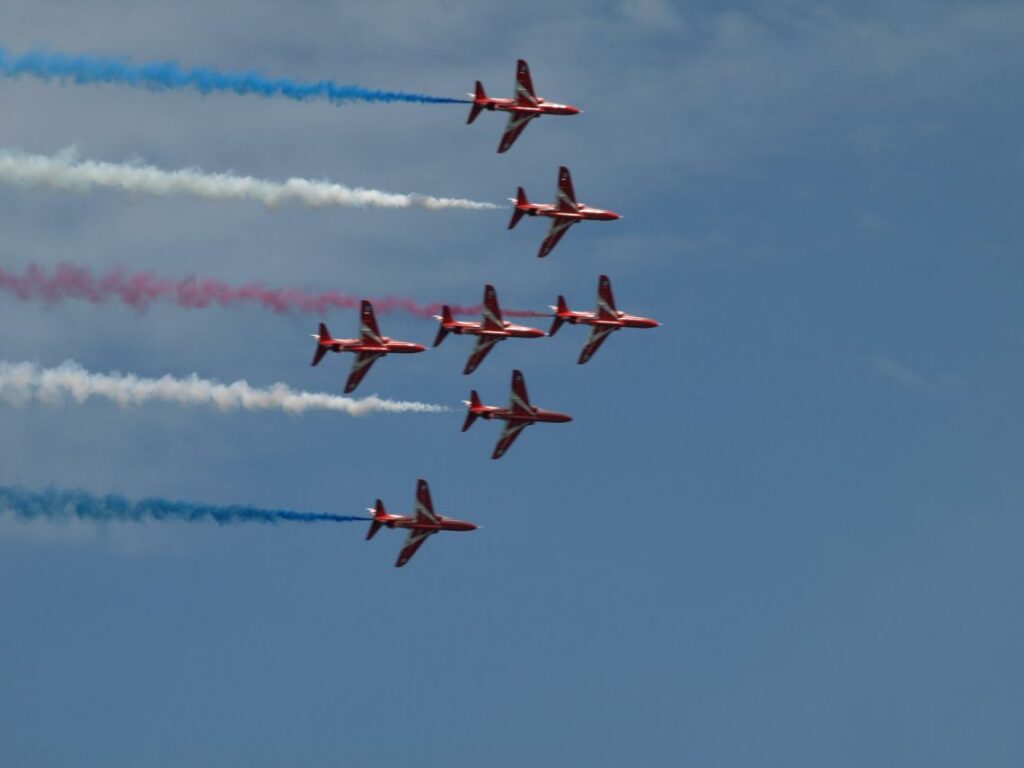 The full air display line-up for the 2023 English Riviera Airshow has been revealed, with Team Raven, The Tigers Army Parachute Display Team, Jet Pitts, Strikemaster Solo, Yak 50 Solo, Bronco, Fairey Swordfish, Westland Wasp, Wildcat and Seafire all set to join the mighty RAF Red Arrows and the Battle of Britain Memorial Flight on Saturday 3 and Sunday 4 June.
The English Riviera Airshow, which is organised by Torbay Council with support from the English Riviera BID Company, highlights the English Riviera on the world's stage.
With the RAF Red Arrows showcasing their speed, precision and agility on both Saturday and Sunday, The Tigers Army Parachute Display Team will be joining them. The flagship team for the Princess of Wales' Royal Regiment will drop into the Bay, smoke trailing, flags flying, performing amazing formations both in the air and under the parachute on both days of the signature English Riviera event. Enthusiasts are always delighted to welcome The Tigers to Paignton beach after watching their spectacular freefall and aerobatics.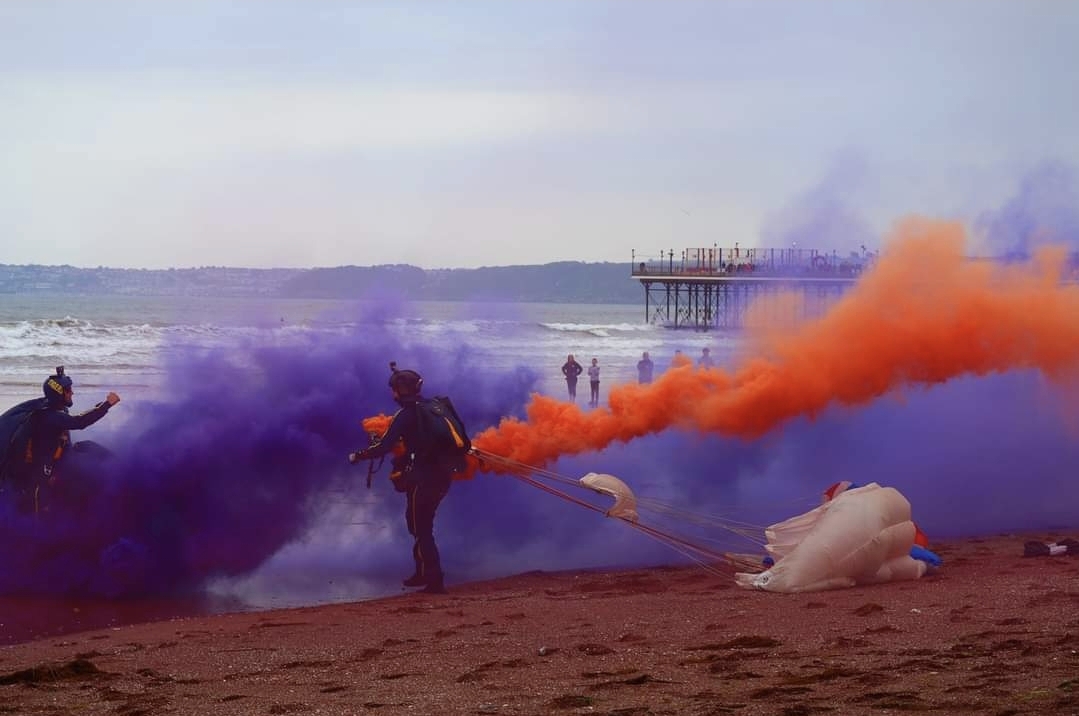 The much-loved Battle of Britain Memorial Flight combines the Lancaster, Spitfire and Hurricane and will take to the skies and pay tribute to the Royal Air Force in a breathtaking display. Jet Pitts special will also make a very welcome appearance with a never-before-seen-display, which is not to be missed.
An English Riviera Airshow favourite, the BAC Strikemaster will also be taking to the skies. A British jet-powered training and light-attack aircraft first flown in 1967, the Strikemaster was a development of the Hunting Jet Provost trainer, which itself was a development of the 1950's Percival Provost.
Adding to the event will be the Royal Navy Wildcat, which will bring more mesmerising displays to the airshow weekend. Displaying close formation aerobatics, the team are well known for their precision synchronised flying in the iconic Pitts Special biplane. The team was formed in 2010 out of a mutual love of aerobatics by pilots Al Coutts and Willie Cruickshanks.
The two-day aerial-extravaganza also boasts an array of on-the-ground entertainment to keep airshow fans and families entertained for hours, including model displays from Torbay Model Aircraft display.
Saturday 3 June will see Buckingham Dance Studios perform a mix of modern and street dance, Sound Communities and ROC Samba Band provide live music and DJ sets, and Extreme BMX and motorbike perform breath-taking stunt displays.
Following full days of stunts and displays, SkyBar will open to the public free of charge to enjoy Classic Motown, Northern Soul and 70s disco from the Motown Pirates and pop, folk from Boundless Brothers, entertainment will start from 5.30pm until 8pm. SkyBar will bring the best of the après ski vibe to the English Riviera to create an après sea party over the event weekend!
Sunday will see an Armed Forces re-enactment at 11.20am and one of the South West's most accomplished female vocalists, Becky Bennett, grace crowds with her sensational voice. The Rock Choir will bring feel-good-vibes and vocals during the flight schedule afternoon break.
Lisa Tuck, Divisional Director Economy, Environment and Infrastructure for Torbay Council, said; "We're beyond delighted to share the aircraft line-up as the airshow weekend is a real highlight in this year's Torbay event calendar. We've got an incredible display programme ready to take-off into the sky and soar across South Devon. The Bay provides a stunning natural amphitheatre for viewing the aerial action, and with a jam-packed weekend of fun and things to do for all ages – we encourage everyone to join us and make a weekend of it."
For all air display and further ground news and information, see the official English Riviera Airshow website: https://englishrivieraairshow.co.uk/ or Follow the event on Facebook, Instagram and Twitter.
All air displays are subject to change depending on weather conditions and operational commitments that could take the military displays elsewhere at short notice.
For those travelling to Torbay for the airshow, the English Riviera website includes suggestions for accommodation to suit all needs, from lively caravan and touring parks and homely self-catering cottages to luxury hotels and personal B&Bs. Check out the website for more information: https://www.englishriviera.co.uk/
For more local news scroll down or click herehere.
You can join us on our social media pages, follow us on Facebook or Twitter and keep up to date with whats going on in South Devon.
Got a news story, blog or press release that you'd like to share or want to advertise with us? Contact us