English Riviera UNESCO Global Geopark to host UNESCO evaluators as part of revalidation process.

From Monday, the English Riviera Geopark Organisation (ERGO) along with core and associate partners of the English Riviera UNESCO Global Geopark will host two UNESCO recognised evaluators as part of the revalidation process, to determine if the English Riviera retains its UNESCO Global Geopark designation for a further 4-years.

The English Riviera first received international recognition for its rich geological, historical and cultural heritage in September 2007, at that time, it became one of just 57 areas around the world to be endorsed by UNESCO and welcomed into both the European and Global Geopark Networks. Since then, UNESCO formally recognised the contribution of Geoparks through the introduction of the first new UNESCO programme in 40 years titled the International Geosciences and Geoparks programme and as of April 2023 there are 195 UNESCO Global Geopark spread across 48 Countries.

In order to maintain quality standards and reputation all UNESCO Global Geoparks must undergo revalidation every 4-years, whereby the Geopark must submit information and progress reports as well as undergoing a detailed inspection during a revalidation field mission.

Torbay Council along with the Geopark management representatives will officially welcome the inspectors during a civic ceremony at Town Hall, whilst providing a briefing on the English Riviera's territory and an update on the regions progress since the last inspection in 2019. Inspectors Joana Rodrigues and Javier Lopez Caballero will then spend the next 4 days out and about in the English Riviera visiting key sites such as; Berry Head, Torre Abbey, Kents Cavern, Cockington Court, Hopes Nose, Broadsands, Fishcombe Cove, Saltern Cove and South Devon College speaking to subject matter experts regarding their work, and the contribution their organisation makes to help support the Geopark, raise awareness of the UNESCO Global Geopark designation, and the importance of Torbay's geological heritage both in history and society today.

Cllr Chris Lewis, Cabinet Member for Place Services and Economic Growth at Torbay Council, said: "How privileged we are to welcome the evaluators to the English Riviera and to be able to showcase to them what makes the area so special from a natural and cultural perspective, alongside our important climate emergency actions. The Council are fully committed to safeguarding our planet and the Bay, our UNESCO designation only strengthens that commitment for future generations."

Nick Powe Geopark Chairman, said: "Torbay is such a special place, our geology covers four time periods with discoveries being of such importance that it led to the naming of the Devonian Period, and archaeological finds that changed the understanding of the antiquity of man. Our UNESCO designation highlights the importance of our unique history and how in partnership with key and associate partners we are working together to protect, educate, and enhance our natural, historical and cultural-environment which in turn contributes directly to the UNESCO Sustainable Development Goals."

Carolyn Custerson, Chief Executive Officer, English Riviera BID Company Ltd, said: "UNESCO is an internationally recognised brand of quality, and from a destination marketing point of view our UNESCO Global Geopark designation offers enormous potential to attract visitors from all over the world. Our unique combination of superb natural environment and well-developed tourism facilities make the English Riviera a truly unique place to visit."

All revalidation information will be considered by the UNESCO Global Geopark Council and we will be notified later this year as to whether or not we have maintained our UNESCO designation. Throughout the year there are plenty of opportunities for local residents to enjoy, find out about and learn about the English Riviera UNESCO Global Geopark; through key and associate partners and the annual Geopark festival.

The week ahead proves to be a busy but exciting week for the English Riviera UNESCO Global Geopark and one that demonstrates collaborations between its partners whilst celebrating the fantastic work they do. Two of those partners The Cove – Discovery Project and 365 Sea Swim have recently collaborated with the English Riviera UNESCO Global Geopark on an incredible underwater film – Explore underwater with us at Fishcombe and Churston Cove – YouTube is now live on Youtube. This incredible video also ties in with the launch of Geopark's Marine Interpretation project with new signage being unveiled this week by the inspectors as part of their visit to Fishcombe. With the aim of raising the profile of how special our marine environment is more films and interpretation panels will appear over the coming months at key sites. A friendly seaside code has also been developed to help encourage all to care for our magical underwater world. The geological journey of the English Rivera has created an intricate coastline. As a result, the marine environment is so special it is protected by two international designations, Marine Conservation Zone and Special Area of Conservation.  The Marine Interpretation project's signage focuses on informing and demonstrating to the residents and visitors the importance of these designations by highlighting the wonders under the sea at Fishcombe and Churston cove by showcasing and identifying the animals that live there. The sign also hosts a QR code to direct visitors to the Explore underwater video whilst communicating the important Geopark Seaside Code.

You can find out more about the Geopark on their website: www.englishrivierageopark.org.uk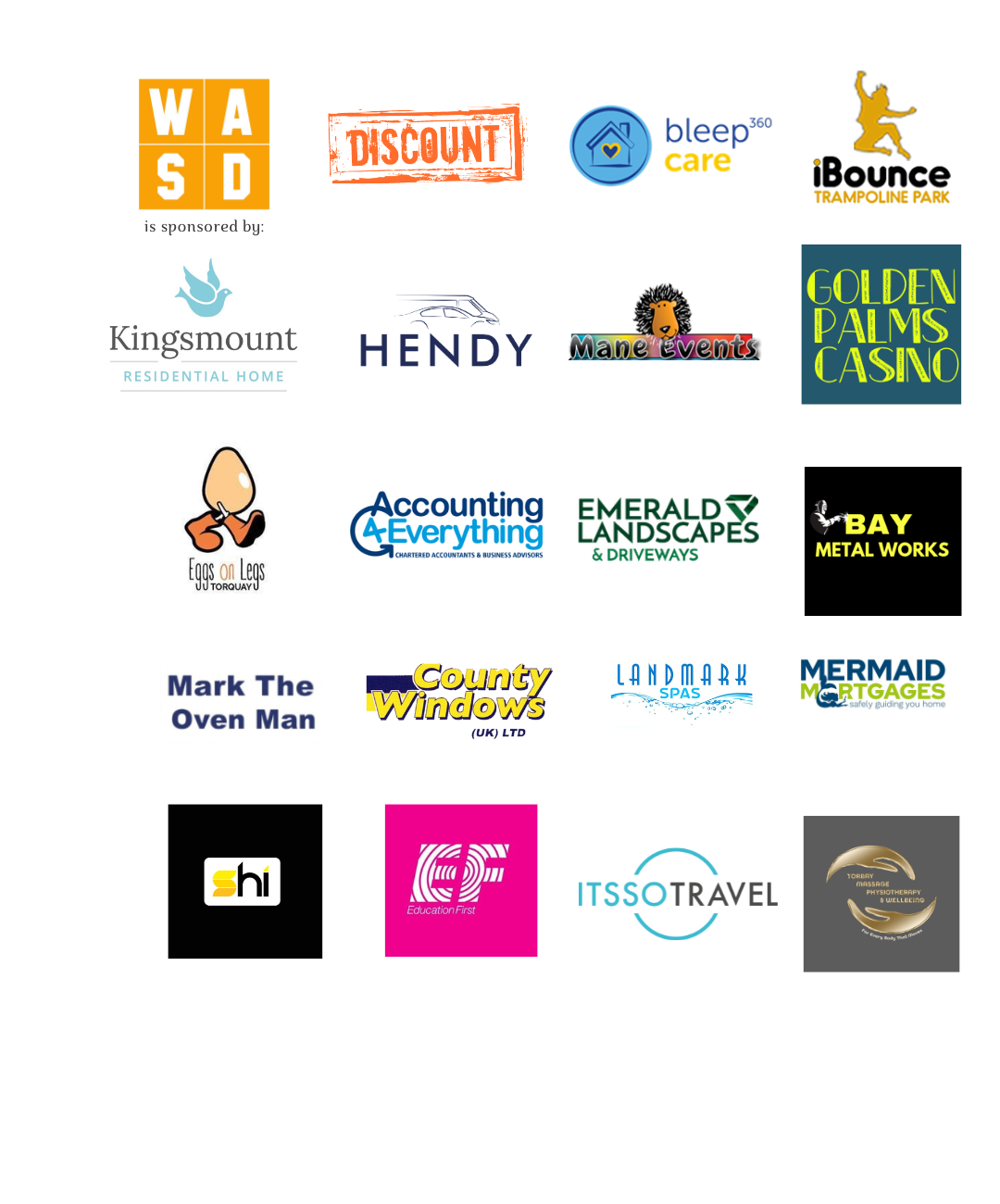 You can join us on our social media pages, follow us on Facebook or Twitter and keep up to date with whats going on in South Devon.
Got a news story, blog or press release that you'd like to share or want to advertise with us? Contact us