Here at WASD we recently ran a piece on how technology would quickly change our lives. We looked at how machines could replace many of the jobs we do. We tended to concentrate on major changes – advancing healthcare, automated factories, taking on dangerous tasks, and even military uses.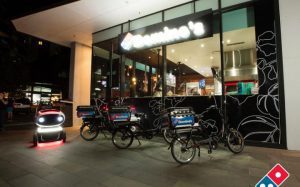 However, it may be by taking on the most mundane tasks that we first see technology making an impact on the streets of the Bay. For example, how about fast food delivery?
Over in Australia and New Zealand Domino's is testing pizza delivery by robot. Known as  Domino's Robotic Units (DRU), these are three-foot tall battery-powered machines containing a heated compartment for storing up to 10 pizzas. Capable of self-driving up to 12.5 miles from the shop, the robot has sensors for detecting obstacles on its route. It has been designed to drive on both roads and pavements, and will return to its store to recharge once the delivery has been completed.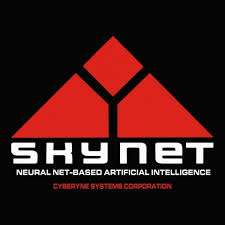 Customers are given a unique code to key into the pizza compartment once it arrives. This essential precaution is to prevent local ne'er-do-wells and the seriously plastered from trying to steal its cargo en route. For towns such as ours it may also be advisable to install a periscope if it's supposed to deliver anywhere near the Harbourside on a Saturday night.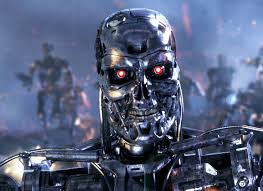 Domino's enthusiastic New Zealand general manager Scott Bush said,"DRU is cheeky and endearing and we are confident that one day he will become an integral part of the Domino's family. He's a road to the future and one that we are very excited about exploring further."
This is very much the same thing they said about Skynet, of course…
Here's DRU in action: