The We Are South Devon family have enjoyed a day out at Paignton Zoo on a fine and sunny day. I must say as a local, no matter how many times I've been to Paignton Zoo the experience never gets old and I always enjoy an action packed day. Come rain or shine Paignton Zoo is always worth a visit, with over 2000 animals to see indoors and outdoors and play areas catering for all weathers the rain never deters.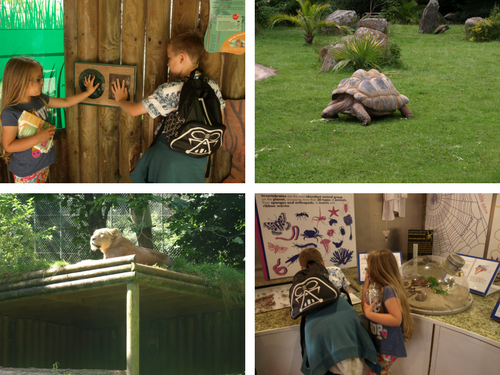 Given it's the Summer holidays and was a lovely day, as expected, Paignton Zoo was busy! However the zoo is built on 80 acres therefore we were never left fighting for a prime spot to view the animals and it never felt too busy. On the way in there is an itinerary board listing all of the key engagements going on with the animals for the day including meeting the keepers and feeding times. So if you wish to, you can plan your day accordingly around these times, a map can also be provided to assist you in navigating your way around.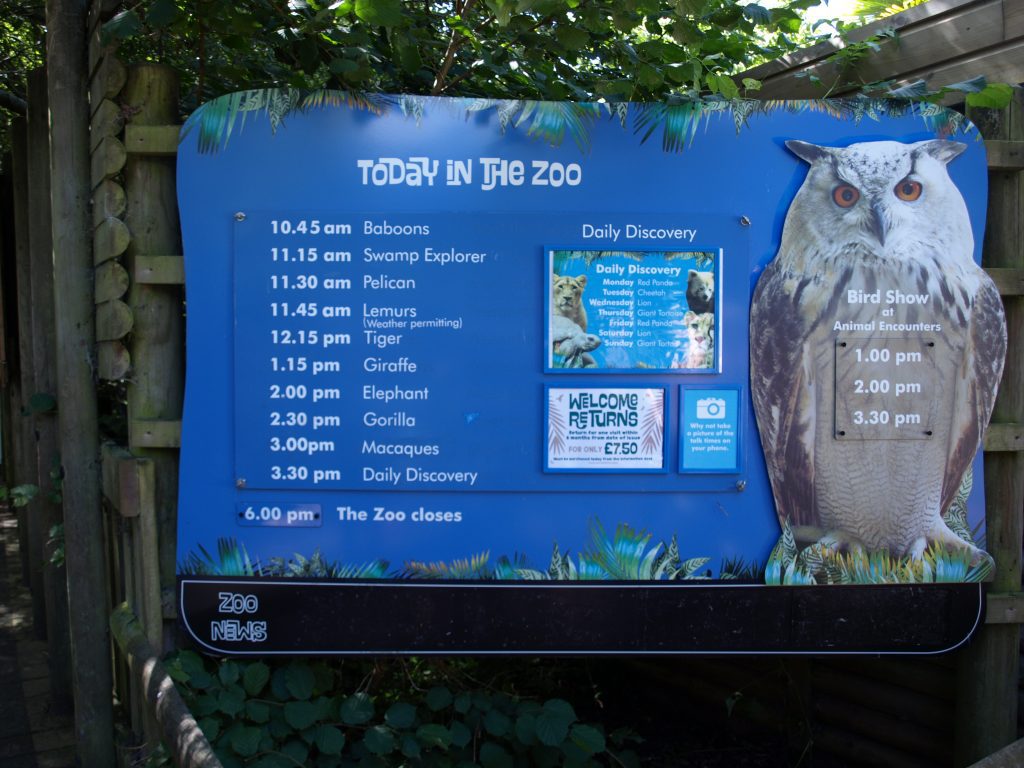 We took our favourite route and began our adventure in the bird aviary. The children took delight in spotting all the different birds identified on the information boards that were hiding in amongst the trees along the way. Then came the lions who were lazing in the morning sun without a care in the world. The not so little lion cubs still had us wanting to climb on inside the enclosure to join them for a cuddle however I expect the reality of this would not have lived up to our imaginations! The stunning and majestic king of the pride made a grand appearance and flopped down in the perfect spot to allow us the privilege of getting a brilliant view of him. I love this particular walk through the zoo as surrounded by trees as far as the eye can see it really feels as though you're taking a walk on the wild side, spotting the numerous owls as you go.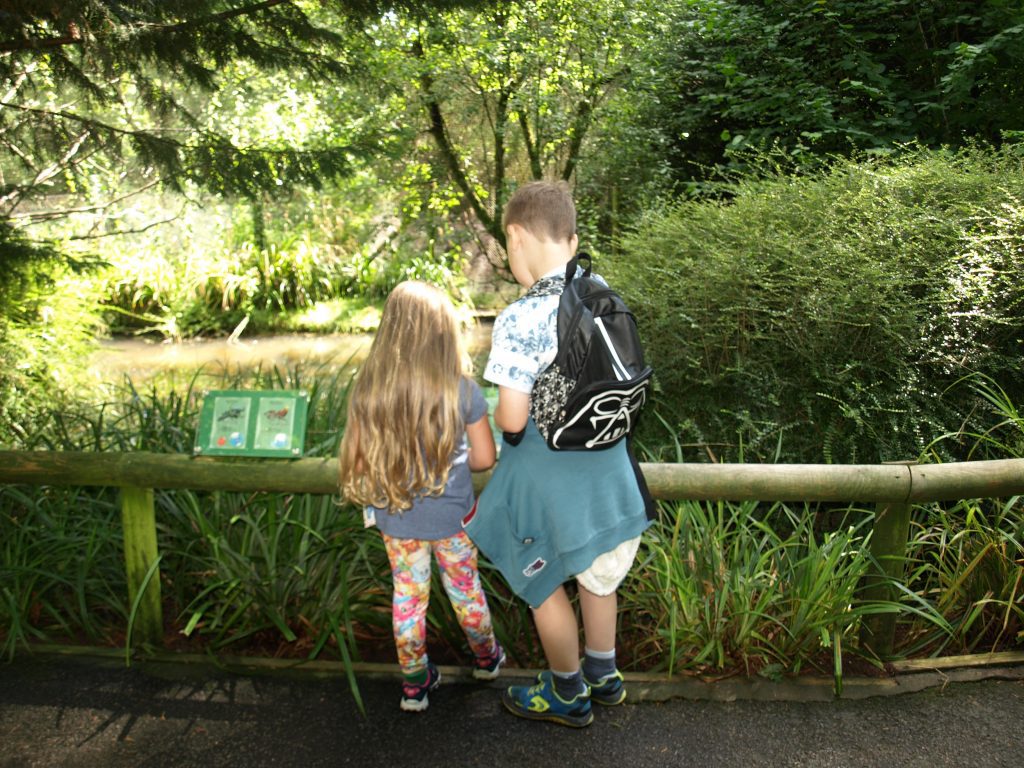 Along the way there is a huge outdoor play area that we couldn't pull our two away from, with towers, bridges and tunnel slides, swings and a climbing frame, plenty of benches to picnic at and an outdoor cafe at which you could order hot food (the pizza smelt particularly appetising), in a normal setting this would provide hours of entertainment alone however with so much to see, a quick play and we push on in search of lemur wood.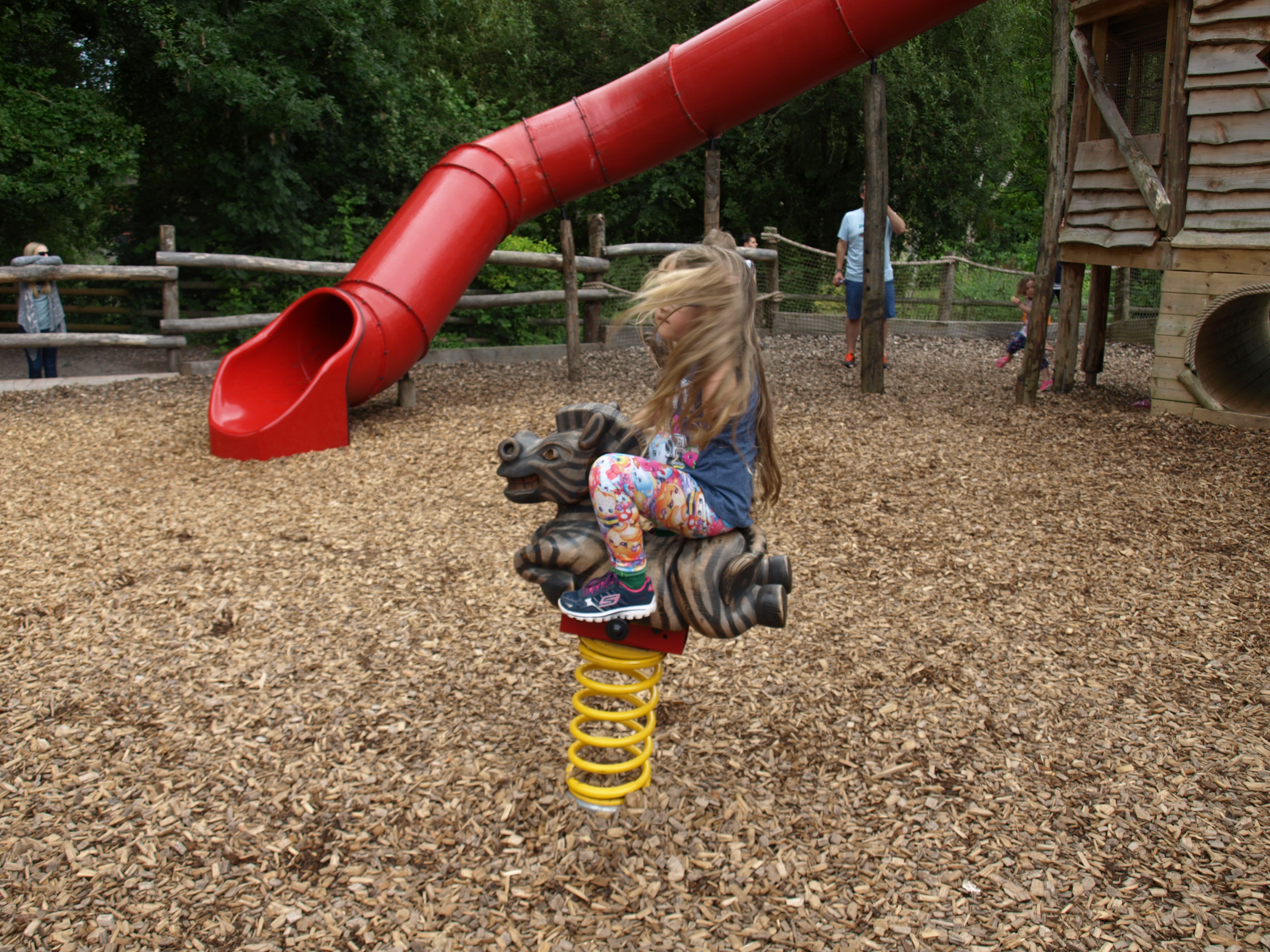 In Lemur wood be sure to put your snacks away as the lemurs are out and about and willing to get up close and personal! There's usually a member of staff around ensuring the welfare of these adventurous tree climbers and happy to answer any questions you may have. Just after Lemur wood we come to the Orangutan enclosure where we're able to spot Mama Orangutan and her growing baby heading back inside. I'm always taken aback by this sight as the nurture and care afforded by Mum demonstrates for me the most beautiful side to nature and reminds that we're not so different at all. The Gorilla's never cease to amaze with their shear size  and foreboding stance and stare. I could observe for hours how they interact with each other and with visitors in wonderment of what they may be thinking.

With such an action filled day to report on I couldn't possibly take you on our step by step journey therefore I will have to stick to the highlights of the day. We stumble upon another two parks on our journey around the zoo and inevitably need to stop for two excitable children and to have some well deserved adult rest! We couldn't not visit the large indoor soft play area suitable for young children up to teenagers. Whilst we brought a picnic to enjoy we were too tempted by the hot and cold snacks on offer not to have something extra.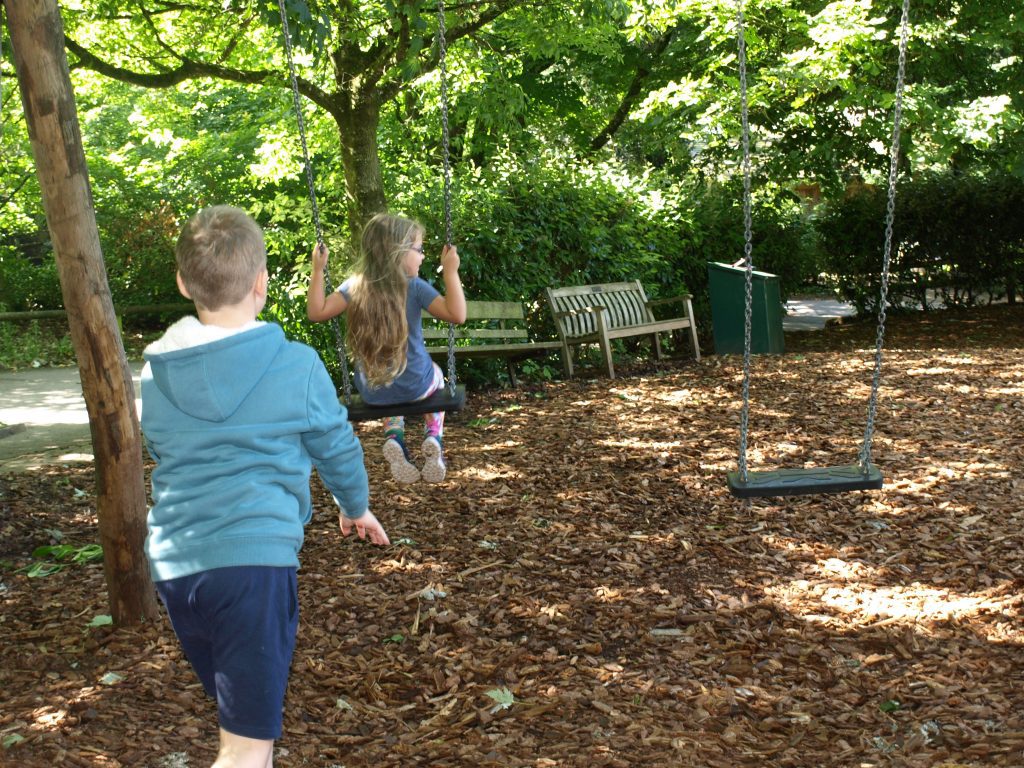 The giraffes and elephant are not to be missed as there incredible size will leave you in awe. Paignton zoo have created a real open setting to enjoy viewing the kangaroos and emu's, the emu waits on guard seeing visitors in and out of the enclosure and whilst they're in touching distance, be sure not to! The baboons offer hours of entertainment, being such a social animal, there's always a social engagement to catch.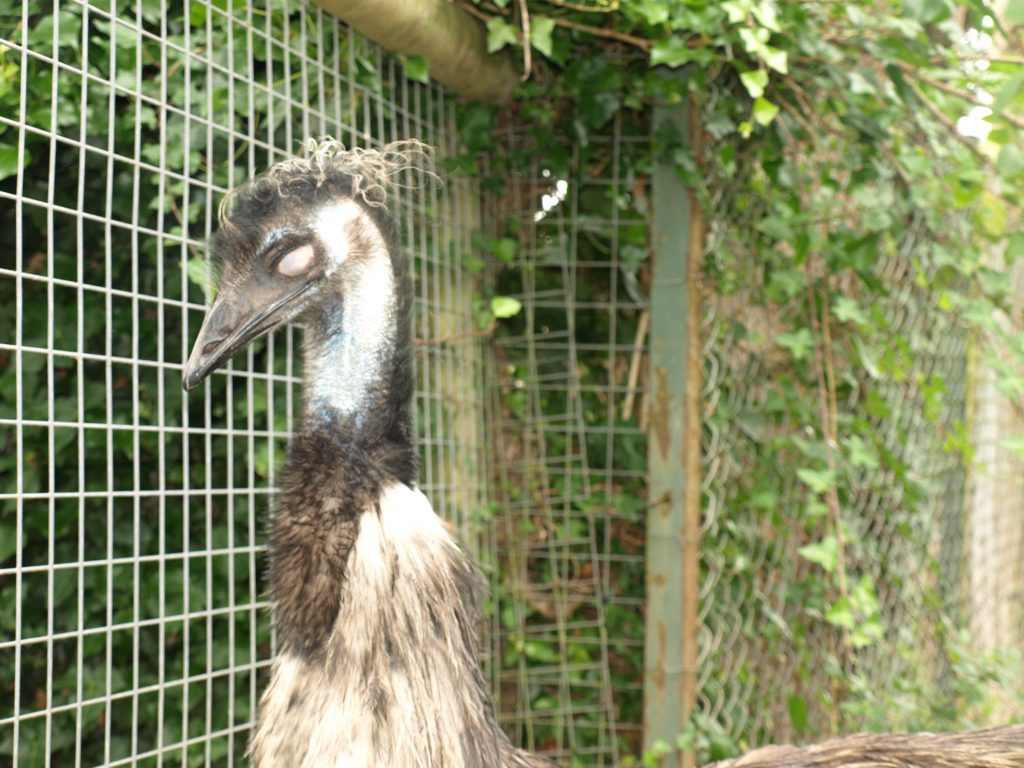 To cover the key classes of animals and to experience a completely different climate be sure to visit crocodile swamp where we play spot the lurking crocodile, amphibian ark to witness the incredible conservation work being completed with frogs, the reptile tropics and desert house and insect investigate to of course investigate insects and observe a fine ant ecosystem at work!

There is so much more to see and do which I couldn't possibly cover in this article but if an action packed day out is what you are looking for, Paignton zoo has it all. There are many places to picnic and numerous places to purchase hot and cold food to eat indoors and out. The day will leave you exhausted and the children will sleep well, if you can spare more than one day to visit do, as it feels impossible to squeeze it all in. Paignton zoo also has it's own train, if you have time it's worth a ride to get an overview of part of the zoo and also there's some surprises for the children to spot on the journey!
The site is reasonably wheelchair and pushchair friendly, there are numerous toilets and disabled toilet facilities dotted around the park. The car park whilst very large can fill up, however Paignton zoo have an overflow care park for these eventualities.
Paignton Zoo is open daily from 10am except Christmas day. Please check here for last entry/closure times.
Tickets cost £18.15 for an adult and £13.60 for a child. You can also buy tickets to visit Living Coasts as well, costing £22.50 for an adult and £15.95 for a child.
An annual pass, which includes unlimited entry to Paignton Zoo, Living Coasts and Newquay Zoo costs £56.75 (adult) £39.50 (child) For more information and to book tickets, click here.
[do_widget id=text-36]
Return to our home page for more local news here.
You can join us on our social media pages, follow us on Facebook or Twitter and keep up to date with whats going on in South Devon. Got a news story, blog or press release that you'd like to share? Contact us