It's just been announced that Monty Python star Terry Jones has died at the age of 77.
Tributes have poured in for Terry including from fellow Python Sir Michael Palin who said he was, "kind, generous, supportive and passionate about living life to the full".
As many will know several Monty python episodes featuring Terry were filmed in the Bay and we even have John Cleese in 2008 (possibly not being entirely serious) praising Torquay:
"I think of Torquay as being the home of British comedy. The first time I saw Bruce Forsyth was in the Babbacombe Pavilion in the mid 50s; we had a very successful Monty Python shoot there in 1970; it was then that I met the famous Donald Sinclair, the model for Basil Fawlty…"
The Monty Python comedy team were behind the creation of 'Monty Python's Flying Circus', a cult TV sketch show that first aired on the BBC on 5 October 1969.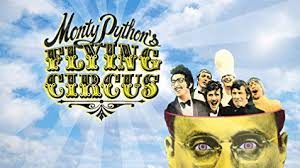 Broadcast till 1974, the television series was conceived, written and performed by Graham Chapman, John Cleese, Terry Gilliam, Eric Idle, Terry Jones and Michael Palin.
Forty-five episodes were made over four series. The Pythons then followed up the Flying Circus with touring stage shows, films such as 'The Holy Grail' and 'Life of Brian', numerous albums, several books and a stage musical. The members went on to become famous with film, TV and stage careers. What was different about Python was the team's creative control which allowed experimentation. They often discarded the rules of television comedy and the term 'Pythonesque', meaning surreal, has since entered the English language.
They were massively popular amongst young people at the time. In much the same way that young people today will learn the lyrics of their favourite songs, in the early 1970s some of us used to learn the scripts of the Python sketches and recite them to each other.
One attraction to the Bay's teenagers was that some of the TV series was filmed in Torquay and Paignton – the team stayed at the now-demolished Gleneagles Hotel.
Episode 23 'Scott of the Antarctic/Sahara' shows Paignton Pierwhile Episode 18 'Live from the Grill-o-Mat' was hosted by John Cleese from the fictional Grill-o-Mat snack bar also in Paignton.
The filming of other sketches are remembered by locals. Julie from Torquay, for example, recalls seeing the Pythons when they were filming in Barton: "When I was a child I watched them filming a sketch. It was the Pirates versus Surgeons football match, and it was filmed on Barton Fields, where the Acorn Youth Centre was situated. I was really excited at being able to see them in real life as I was a great fan of Python." That sketch was 'The ‪Bournemouth Gynecologists vs. the Watford Long John Silver Impersonators'.
Another local sketch was 'Déjà Vu', filmed at the YMCA in Clennon Valley.
Oldway Mansion location appeared in Episode 19, broadcast on 3 November 1970. It was a parody of the coverage of British elections, specifically the 1970 Election,
Hopefully we can finally nail a myth: The Monty Python movie masterpiece: 'Monty Python & the Holy Grail' (1975) wasn't filmed in Occombe Woods.
Discounting the often-told story, local Python fan Bryce Dumont points out: "In The Pythons' Autobiography, they give some pretty detailed accounts of where Holy Grail was filmed. 95% of it was in Scotland. They went back to London to edit the film and found they had a few other scenes to cover, so did them on the cheap, without a union crew, around London. The opening scene was shot on Hampstead Heath, for example.
"In the commentary track of the Holy Grail, John Cleese, Terry Gilliam and Terry Jones all say 'this was shot in a forest outside London' and Gilliam going so far as to say that it was Epping Forest. Considering the film had such a tight budget, I don't see why they would travel 200+ miles to film in a wood in Paignton which incidentally doesn't even have the right trees for the scene."
Bryce wrote to Torbay Council: "The response back was along the lines of 'Funny, we get asked this quite a bit. All we know if that someone who works for Torbay Countryside Trust who manages the site was told as a child that this is where that scene was filmed. Or, if not this one, then maybe the 'Knights who say Ni'? We don't have any other information than that, but he's pretty sure of it.' He said he'd do a bit more asking around, but never got back to me."
He concludes, "I would love to be proven wrong on this one. I think it's pretty cool that quite a bit of Series 2 was filmed in Torbay, but it seems for some people having a scene from Holy Grail here is in fact The Holy Grail."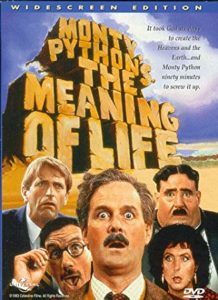 While the Bay has many Python fans, for many years they couldn't visit the cinema to see one of the team's greatest movies. For almost three decades, Monty Python's 'Life of Brian' (1979) remained out of bounds.This had gone largely unnoticed until, to many people's surprise, the organisers of the Bay's 2008 comedy film festival had to get special dispensation after discovering that the film was still on the local authority's blacklist, 29 years after its release.
The film had been attacked by Christian leaders when it came out for allegedly lampooning Jesus. It had a particularly bad reception in the West Country: the Bishop of Bath and Wells, the Roman Catholic Bishop of Clifton, along with the Methodists and the United Reformed Church, wrote to every council in the West Country urging them to ban it.
Even though the Monty Python team insisted that it was a send-up of religious obsession and 1950s Hollywood Bible epics, cinemas that showed the film were picketed and 11 local authorities decided to ban it. A further 28, including Torquay, gave it an X certificate, which meant that it could be seen only by over-18s. As the film's distributors refused to allow it to be shown with this certificate, 'Life of Brian' was effectively banned in Torquay too. Now, in a more enlightened era, 'Life of Brian' can be often seen on television, and it no longer causes outrage!
Of course, the other Python-legacy to come out of Torbay is Basil Fawlty, but that's another story…