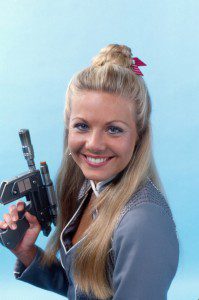 During a Torquay pub conversation amongst a group of men of a certain age, the discussion eventually turned to the subject of women on TV and in the movies. Most of those present were teenagers in the 1970s and particularly remembered a series of women who had a particular fascination for male teenage viewers. Consequently, there was a theme which developed around female actresses who mostly appeared in the horror and science fiction genres.
Here are some of those fondly remembered from those days. Before we get accused of sexism, there was another group of local women who had a similar conversation about the fascinating males of the 1970s. Rather than being movie actors, however, those nominated were generally singers whose posters adorned bedroom walls across the Bay. These included: David Soul, David Cassidy, Donny Osmond and the Bay City Rollers' Les Mckeown.
Therefore, if any ladies or gentlemen would like to contribute their list of fascinating men or women from any past era, do let us know. Meanwhile, here are the women who made so much of an impression on those teenagers from Westlands, the Boys Grammar and Audley Park way back in the 70s: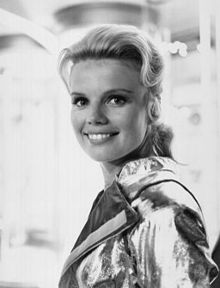 Marta Kristen (1945- ) best known for her role as Judy Robinson, the daughter of Professor John and Maureen Robinson, in the US television series Lost in Space (1965–1968).
Deanna Lund (1937- ) best known for her role in the Irwin Allen US television series Land of the Giants, where she played the character of Valerie Ames Scott.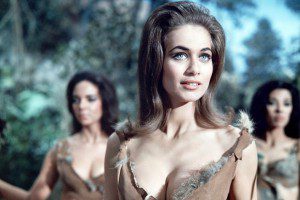 Valerie Leon (1943- ) had roles in a number of high-profile British film franchises, including the Carry On series, and in horror movies.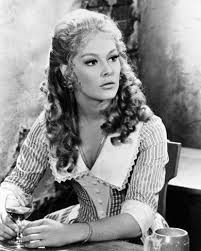 Jenny Hanley (1947- ) remains best known for being one of the presenters of the ITV children's magazine programme Magpie, but also appeared in Dracula movies.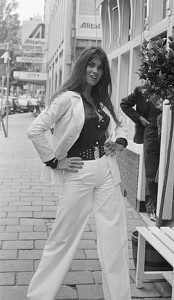 Caroline Munro (1949- ) an actress and model known for her many appearances in horror, science fiction and action films of the 1970s and 1980s.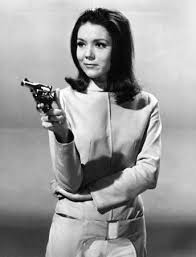 Diana Rigg (1938- ) best known as Emma Peel in The Avengers in which she appeared from 1965 to 1968.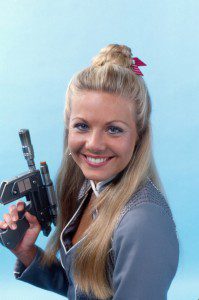 Glynis Barber (1955- ) best known for her portrayals of Soolin in Blake's 7 (1978-81), Harriet Makepeace in the police drama Dempsey and Makepeace (1985-86) and later roles in both Emmerdale and Eastenders.
Madeline Smith (1949- ) a model in the late 1960s and has appeared in many television series and stage productions, alongside comedy and horror films in the 1970s and 1980s.
Susan Dey (1952- ) known primarily for her role as elder daughter Laurie Partridge in the 1970s sitcom The Partridge Family (1970-74).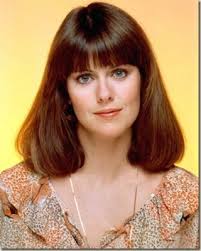 Pam Dawber (1951- ) best known for her American TV sitcom role as Mindy McConnell in Mork and Mindy (1978–1982) alongside Robin Williams.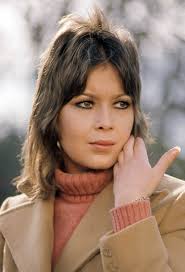 Gillian Blake (1949- ) best known as Dora in the Yorkshire Television Production Follyfoot (1971-1973).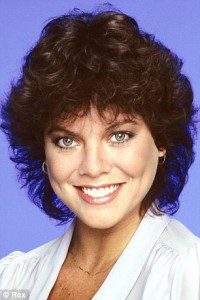 Erin Moran (1960-2017 ) best known as Joanie Cunningham in Happy Days (1974-84).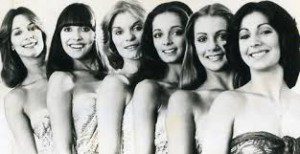 Pan's People (all of 'em) the TV dance troupe associated with the BBC music chart show Top of the Pops.