The fire service was called out to a cat stuck up a tree in the Shiphay area of Torquay today, 6th April.
The cat is reported to have been there for 2 days and despite attempts by Owen Bing of local charity Feline Network Cat Rescue, the cat could not be coaxed down.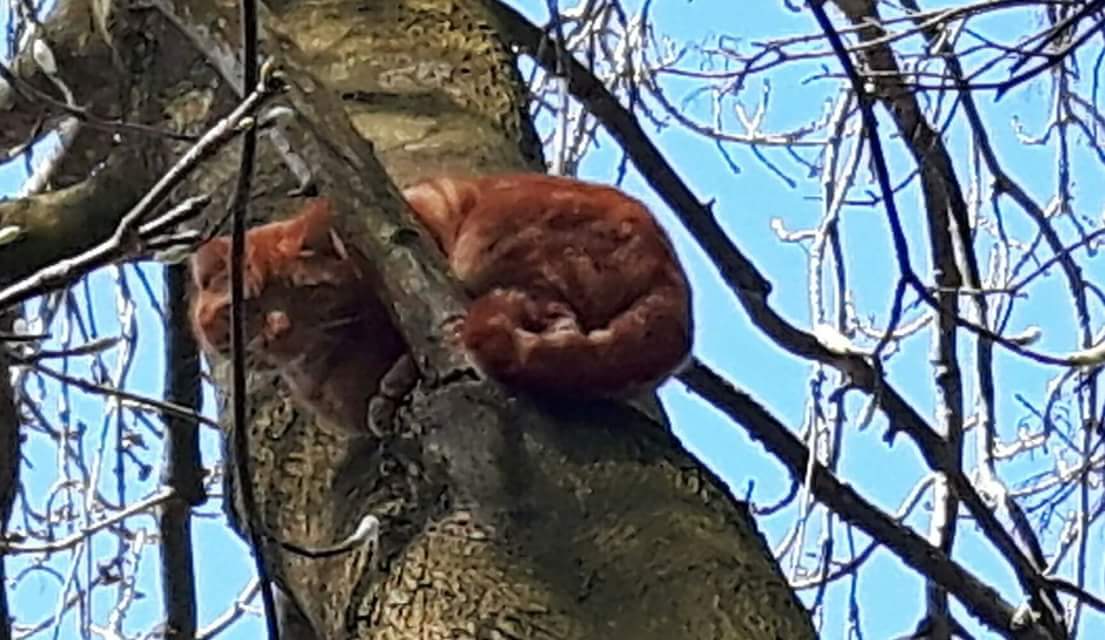 The RSPCA also attended and requested the attendance of the fire service.
One fire engine from Torquay was mobilised just after 3pm.
Fire crews used a ladder to reach the cat who is reported to have ran off – hopefully home.
​