Former nurses revisit their training school 60 years on – and say they would love to do it all again!
A group of former nurses enjoyed a trip down memory lane when they visited their former training school in Exeter 60 years to the day after beginning their course.
And the five friends, who have kept in touch since their 12-week Preliminary Training School placement in 1958, said becoming a nurse 'sets you up for life' and encouraged people to take up the career.
They were welcomed back to Newcourt House, in Newcourt, on 1 October by LornaCollingwood-Burke, chief nursing officer for Devon's clinical commissioning groups.
The group enjoyed a tour of the converted manor house, visiting the rooms they boarded and learned in, and reminisced with Lorna in the committee suite, which they said used to be a dining hall.
The group – Sue Kerley (née Best), 78; Mary Bennett, 78; Brenda Boyland, 80; Pat Walden (née Carthy), 79; and Pauline Ellis (née Mortimore), 78 – were part of a 32- strong cohort recruited by Royal Devon and Exeter Hospital. For Mary, the visit was one of the highlights of a trip back to England from her present day home near
Canberra, Australia.
Sue, whose daughter-in-law Katy Kerley works at Newcourt House in the CCGs' HR team, said: "I always wanted to be a nurse but I was terrified on my first day when I arrived at Newcourt.
"It was very strict and austere," added Sue, who grew up in Exmouth and lives in Topsham, "We were allowed home at weekends and I remember saying 'I'm not back' but my mum persuaded me to keep going. Of course I'm very glad I did and I would love to do it all again!"
The trainees were under the instruction of Miss Ruth Furze and earned £273 a year. They recalled a 10pm curfew, gaining their nurse's badge, wearing the hospital scarf, and earning the right to wear the nurse's buckle at the end of their training.
"Miss Furze was fierce but fair," said Pat, who came from Colyton and now lives in Axminster, "We're talking about the days when you stood back when matron did the ward rounds with the consultant. And if you got married you were nearly always put on nights – luckily my husband got some night work too."
Instruction included theory, rolling bandages, hygiene, cleaning, anatomy and physiology, making beds, and lifting.
"Our uniform was vomit-green, it was not a glamourous look!" laughed Brenda Boyland, whose nursing career took her to Canada for 12 years and she now lives in Wiveliscombe, Somerset.
Brenda, who comes from Chard, Somerset, added: "I remember we once had to pass a gastric tube down our throats so we would know what it felt like, and we practised injections using oranges."
The NHS itself has been looking back this year as it marked 70 years since its formation with a host of celebrations in June. The celebrations were an opportunity to highlight careers in the NHS and the group were emphatic in their support for nursing as a profession.
Pauline, of Exmouth, said: "I always wanted to do nursing. I remember my grandmother once said to me 'Pauline, if you can't run with a bed pan in one hand and a lump of bread and cheese in the other you will never make a nurse' – it's always stuck with me."
Mary, who came from Exeter and now lives in Cooma, near Canberra, added: "I would always recommend nursing. It sets you up for life and strengthens you. "It's a difficult and challenging job but it gives you opportunities to travel the world and opens lots of other avenues."
Lorna, who is a qualified nurse and midwife, moved to Devon with her family in 1996 after returning from living and working in Canada for 10 years.
She said: "I've always loved being a nurse – it's a fantastic, rewarding career which I would recommend to anyone who is interested in working in health and care. No day is the same and provides opportunity to work with amazing people. Nursing also gives you skills and resilience you can draw on in all walks of life and the friendships you make often last a lifetime.
"The group's enthusiasm and passion for nursing was inspiring and it was fascinating to about hear about Newcourt House's previous life as a training school."
Figures released by NHS Digital in January 2018 showed that, as of September 2017, nursing and midwifery had the highest percentage of unfilled whole-time equivalent (WTE) roles out of all NHS staff groups.
A new national NHS recruitment campaign launched earlier this year, aimed at recruiting more nurses into the NHS, encouraging nurses that have left the profession to return and improving the retention of existing staff. For information on a career in nursing, click on www.healthcareers.nhs.uk/explore-roles/nursing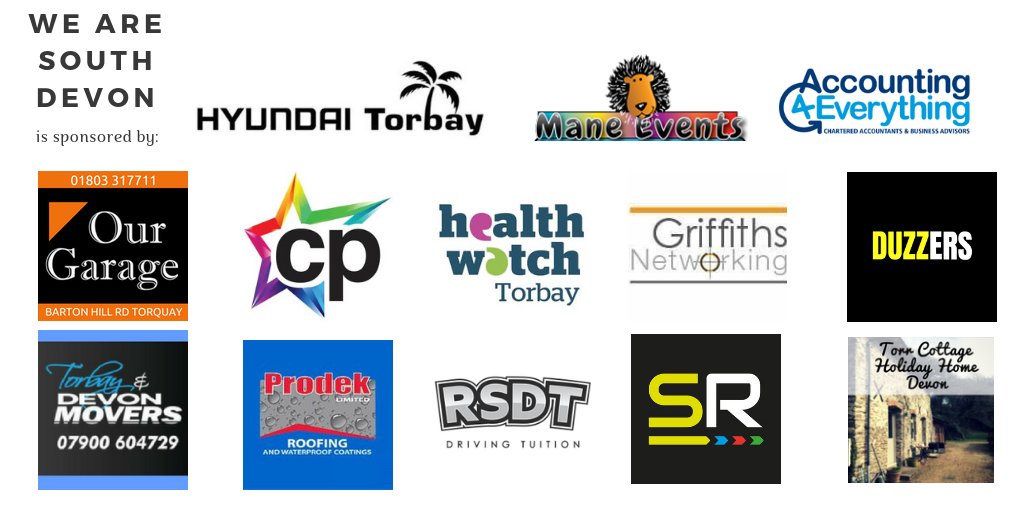 You can join us on our social media pages, follow us on Facebook or Twitter and keep up to date with whats going on in South Devon.
Got a news story, blog or press release that you'd like to share or want to advertise with us? Contact us