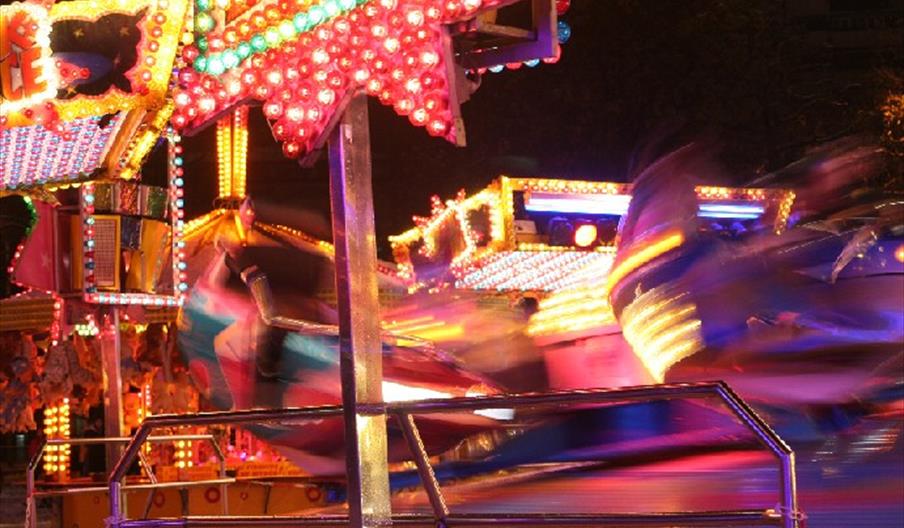 The Regatta Fun Fair on Torre Abbey Meadows generously offered its annual treat this week for Torbay youngsters and their families.
'From the very latest set of Dodgems built in Belgium to our exact requirements,' the Anderton and Rowlands website tells us, ' to the classic children's favourite, the bouncy castle, when it comes to rides and sideshows, Rowlands has the lot!'
It was great, then, to see so many families enjoying their free morning of fun – one that began with unpromising rain but soon turned into a wonderfully warm and sunny day for children and young people with disabilities, and their siblings.
Organised by the Torbay Parent Carer Forum the morning saw hundreds joining in – and enjoying a plentiful supply of free candy floss too!
Young Life in Torbay
It was a chance, too, for us at Healthwatch Torbay to hear more views from young people about life in Torbay, all feeding into the survey we've been working on since early in the summer – and the results of which will be available this autumn.
We're finding out hear what people under 25 love about life here but also what they don't enjoy , or even what they hate – and to tell us why!
We're hearing, too, what people think would improve things for them. What would go, what would stay – and what could make a truly positive difference to their Torbay lives.
If you'd like to take part in our survey, there's still time.  All you need to do is complete a very short questionnaire .
To find out more, call Healthwatch Torbay free on 08000 520 029, email info@healthwatchtorbay.org.uk, or visit www.healthwatchtorbay.org.uk
Bob Jope              Healthwatch Torbay