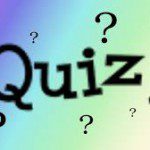 Tomorrow evening (11th January) Visto Lounge will be hosting the 'Friends for Fiona' Quiz evening.
Friends for Fiona are a remarkable group of people working together to help and support an an amazing woman, who is fighting some rather tough times.
Fiona was diagnosed with inoperable pancreatic cancer about a year, and friends are now raising awareness of a new treatment called NanoKnife, a very low-risk surgical procedure which is only available privately.
Read her full story here
The evening will start at 7pm, and at just £1 per person entry you cannot really say no can you! Teams will have a maximum of 8 people – and all of your entry fees will go to friends for Fiona. There is also a raffle taking place on the evening after the quiz, tickets will be on sale at Visto Lounge.
For those who don't know where Visto Lounge is, it is right overlooking the seafront in Torquay – just by the bridge!
If anyone, or any local businesses, would like to donate to the raffle that would be great! Just get in touch with Visto Lounge and let them know 01803 211009.
So hopefully as many people as possible will support this great group of people. Get brushing up on your general knowledge, get a team together, and have some fun for a very worthy cause. Sounds like it will be a great night!