Thanks to the substantial fundraising efforts and decorating skills of Torbay Hospital staff and local Tesco staff, parents now have a relaxing haven to take some time out from looking after their sick children.
Torbay and South Devon NHS Foundation Trust nurses Faye Taylor and Rachel Moroz, and ward clerk Jane Edwards, spent a week of their spare time in August applying four coats of paint to the previously dark blue walls, helped by Tesco Community Champion Janette Parker and her colleagues Ben Stuart and Jess Edwards.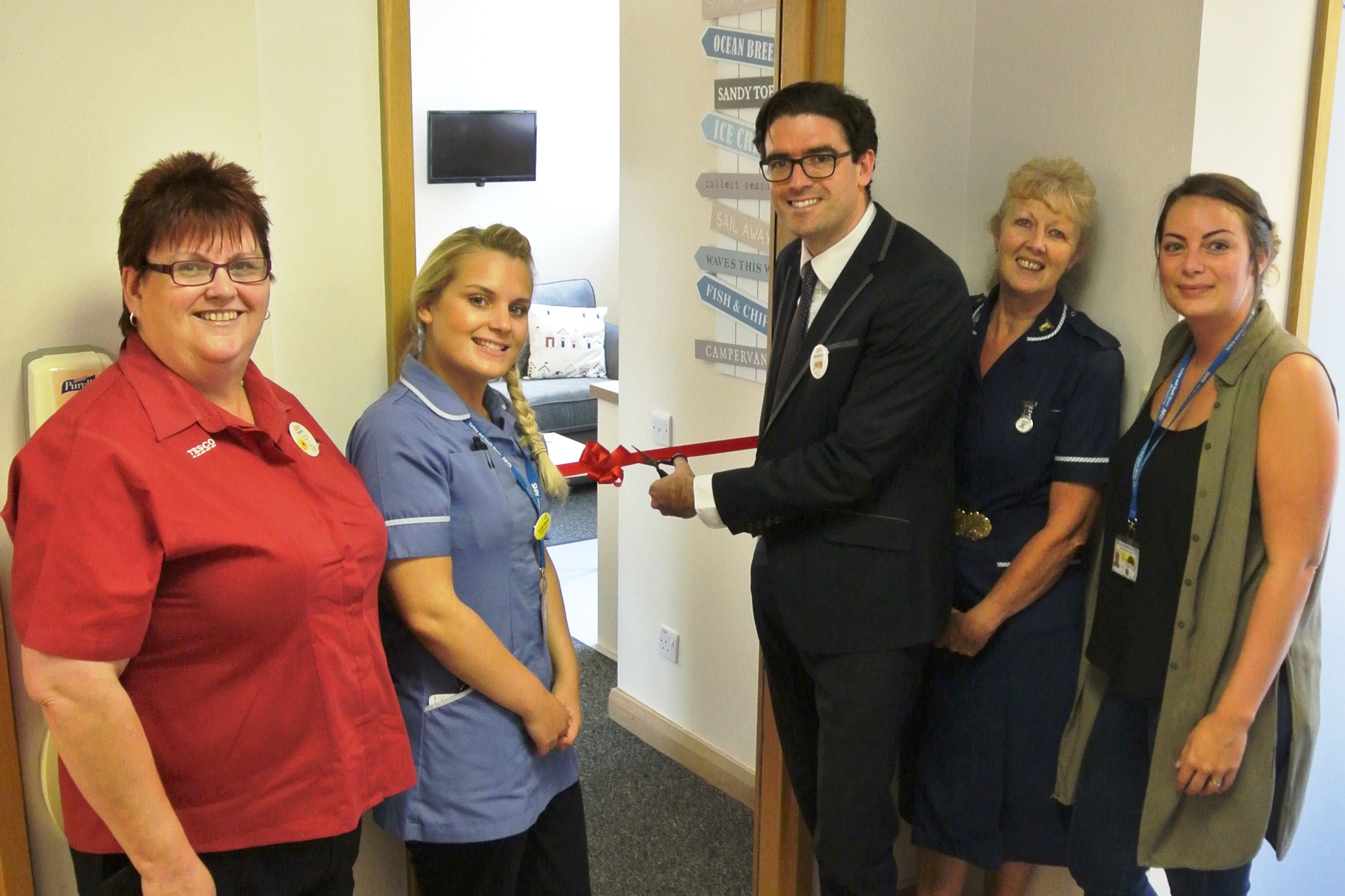 The Trust's in-house maintenance team built cupboards and arranged for the carpet to be fitted. New sofas and kitchen utensils were also bought plus some soft furnishings and wall art to create a more homely environment. All of this was paid for by money raised from a raffle and a static bike ride which Faye and Rachel organised outside the Newton Abbot branch of Tesco earlier in the summer, raising more than £4,000 to update the parents' room.
Paediatric nurse Faye Taylor said: "Although the parents' room on Louisa Cary ward was previously functional, we wanted to create something a bit more homely and comforting for our parents and carers, who often have to spend long periods of time on the ward with their poorly children.
"It has been a real pleasure to spend time on this project and we are absolutely delighted with the finished product. Already the feedback from parents has been extremely positive.
"We still have some money left so the next project is to update the adjoining bedroom, which is used when parents need to be close by for children in our high dependency unit."
Tesco Store manager, Andrew Hardwick, said: "Our customers have shown their support by giving so generously to this project. Tesco Newton Abbot is pleased to be able to offer further support to see the project to fruition for such an important part of the community."
For more local news and info, go to our home page or you can join us over on Facebook or Twitter.