Some good news during these challenging and uncertain times for the UK economy, as Paignton's chances of receiving Future High Streets Funding took another step forward last week.
A draft final business case was submitted by TDA, for Torbay Council, on Friday 13 March, asking the Government for up to £18.8 million investment to deliver a range of projects in Paignton Town Centre. It includes new housing, much improved public space and a flood defence scheme.
If the bid is successful, the Council anticipates that land values within Paignton will increase significantly, attracting around £98 million of further investment. For every £1 of Government investment, there will be significant further investment, which shows that this investment has a great cost to benefit ratio.
Part of the bid will help deliver around 400 new homes in the town centre over the next 5-10 years. This will not only meet the needs of Paignton's growing population, but the delivery of homes for young people, professionals and families will ensure business needs are met and will support wider economic growth. People living in those homes will add much-needed footfall and spend in Paignton town centre, ensuring local businesses are more viable and encouraging a more diverse offer in the town centre.
Swithin Long, Cabinet Member for Housing, Regeneration and Tourism, said:
"This is a really exciting bid and includes some great projects, but the funding is far from a done deal. There will, quite understandably, be pressure on Government finances to deal with COVID-19. Even in the absence of that pressure, this submission is the third stage of a very competitive four-part process. Paignton town centre is one of 100 places that can bid for Future High Streets Funding, but we know the Fund is already massively over-subscribed. The Council submitted an initial proposal in November last year. This draft final bid builds on that, but a full and final business case will not be submitted until June.
"We expect feedback from Government assessors over the next two months. In the meantime, we will be making the right noises to Whitehall. We are also backing it up with our own funding, from the Economic Growth Fund, and encouraging private investment. Our proposal represents a really good return on investment for Government."
Louise Gilson, Chair of Paignton Town Centre and Preston Community Partnership, said:
"I and colleagues from other community and business representative organisations have worked with the Council on this proposal and we unanimously support the bid. I know the Council has worked hard to ensure this bid is right for Paignton town centre, responds to what the community has said it wants and ticks all the Government's funding requirements. The bid is rooted in strategic plans that the community either led or supported: the Neighbourhood Plan, the Local Plan and the town centre masterplan. The community itself undertook six weeks of consultation, with 1,600 people, to inform these plans. Very few places have such unanimous support, from MPs to business owners, and such a good strategic platform for transformation."
Kevin Mowat, Director of Place for Torbay Council, said:
"We have worked closely with property owners and consultants to ensure that the major projects in the bid are delivered. Victoria Centre and Crossways redevelopment, plus the conversion of underused space over shops to create 65 homes, are projects which will transform the town centre and are attractive to investors.
It is also crucial that projects such as the flood defence scheme and improved public space are delivered. The flood defence scheme will protect the town centre from flooding and increase investment in Paignton. Public realm improvements will not only ensure the town centre works better, but will also encourage people to be more active. This is important as, at the moment, the six public agencies spend around £2.5 million per day dealing with issues such as health, crime and disadvantage."
Vince Flower, Chairman of the TDA, said:
"The success of this bid is not only essential for Paignton town centre, but to Torbay as a whole as one of the country's top 10 visitor destinations. Torbay welcomes over 4.5 million visitors per year and an annual visitor spend of around £435 million. Healthy, thriving, diverse town centres, that offer a great experience to residents and visitors, are crucial to Torbay's economy. The look and feel of a town centre is most often the way in which people judge a place as a whole. We need to ensure Paignton town centre is a place people want to be and invest.
"TDA works closely with local businesses, such as Casting Support System Group and Spirent. There are plenty of success stories, but a consistent concern of businesses is the quality of our town centres and the lack of housing to attract new talent into Torbay. The proposals for Paignton town centre will help overcome those concerns. That's why the success of the bid is so important to Torbay.
"Paignton attracts over 1.4 million day visitors and over 380,000 staying visitors. Visitors spend £142.7 million p.a., supporting 3,500 jobs. It is home to leading international language schools, attracting around 18,000 foreign language students every year. That's a good news story, but we cannot afford to be complacent and must constantly improve the offer to visitors. Funding for Paignton will improve the cultural offer, will improve the seafront and will better link the seafront with the town centre."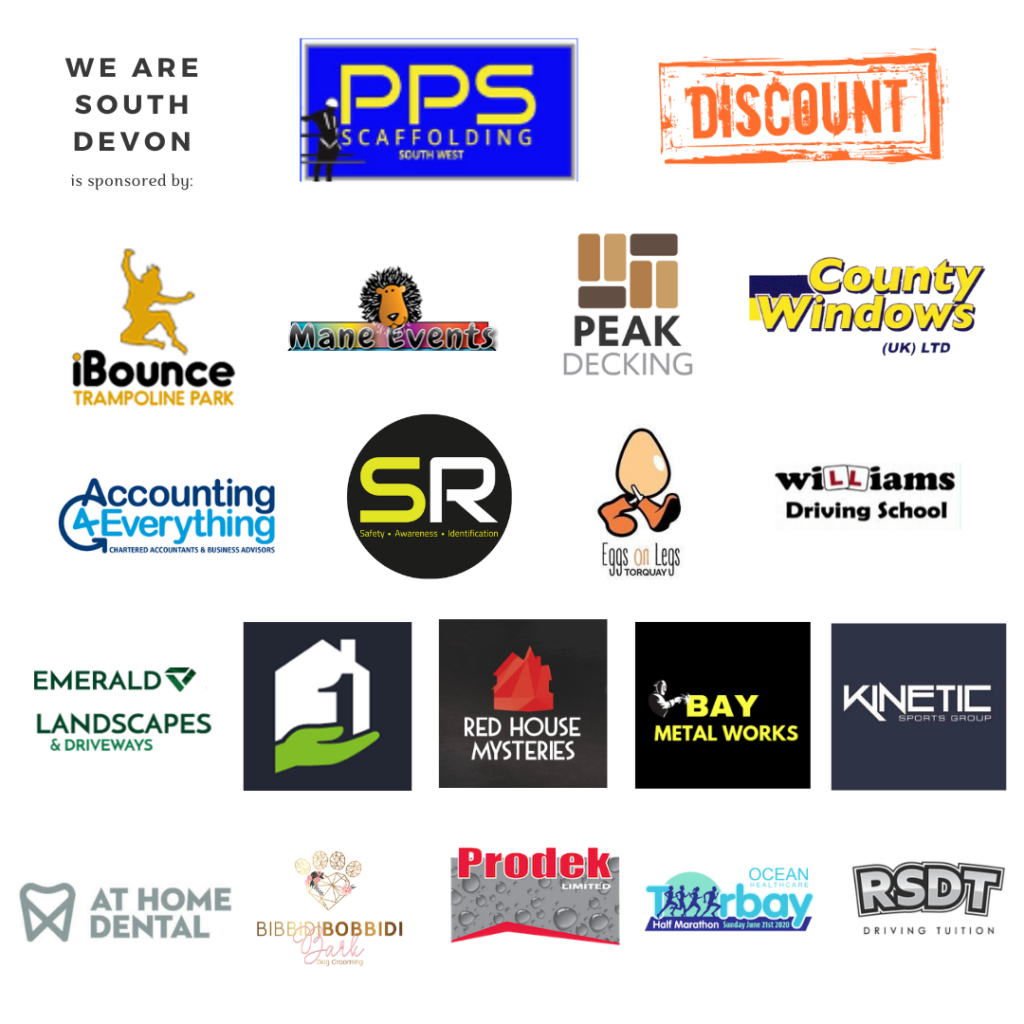 You can join us on our social media pages, follow us on Facebook or Twitter and keep up to date with whats going on in South Devon.
Got a news story, blog or press release that you'd like to share or want to advertise with us? Contact us