Future career prospects are now looking much brighter for seven local young people with learning disabilities following their graduation from the ground-breaking Project SEARCH internship scheme based at Torbay Hospital.
The students, aged between 18 and 24, worked in three placements each over the past academic year. This year placements were in a variety of settings across Torbay and South Devon NHS Foundation Trust, as well as the Parks and Gardens team at Tor2.
The internationally acclaimed Project SEARCH programme aims to remove the significant barriers faced by people with learning disabilities when looking for employment. This is the fifth year the project has been run in Torbay by South Devon College, local social enterprise Pluss, and Torbay and South Devon NHS Foundation Trust.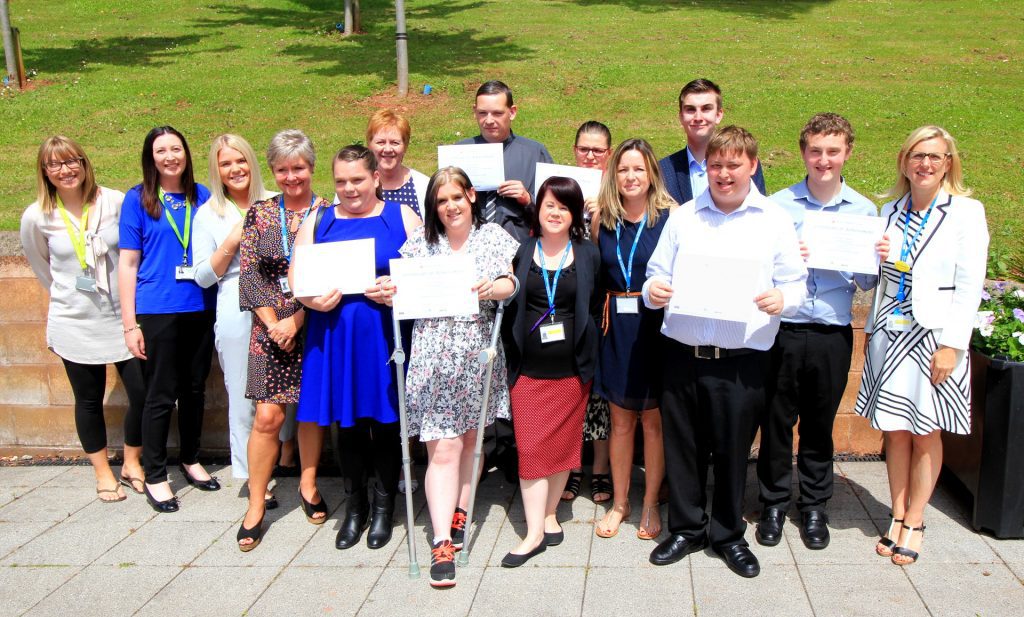 Ros Banfield, Employability Officer at Torbay and South Devon NHS Foundation Trust, said: "It was a real pleasure to meet these inspiring young people, and an absolute honour to present them with their graduation certificates.  They are a real asset to our Trust, bringing enthusiasm and fun to the teams they are placed with.
"I would like to take this opportunity to thank Pluss and South Devon College for their continued support and close partnership working on the project."
Four of the students have already secured employment, with the remainder very busy job hunting.
One of the graduates said "Project SEARCH has been the best year of my life and I have learnt so much. I have had lots of support this year and learnt many new skills which I can use when I am working".
For more information on Project SEARCH, contact the Employability Hub on 01803 656607.