Yesterday you voted.
They have been counted and here are the results…
In Torbay, Kevin Foster was elected with Adrian Sanders coming in second, followed by UKIP's Tony Macintyre who got over 2000 more votes than Labour's Su Maddock.

Sarah Wollaston had a comfortable win with more than the rest of the candidates put together…
And in Teignbridge it was also a win for the Conservatives with Anne Morris retaining her seat.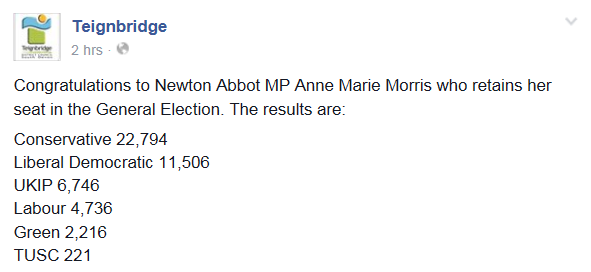 People in Torbay are now waiting to hear who has been elected as Mayor…