Torbay's UNESCO Geopark reached out to the Bay's international visitors by adding a welcome message in nine different languages on the 2018 Geopark festival leaflet.
With the international reach of UNESCO Global Geoparks growing substantially year on year and currently putting Torbay on the map alongside 140 incredible places across 35 countries, the annual Festival, which ran from 26 May until 3 June, provided the ideal opportunity for locals and visitors to discover what makes the Bay's geological and cultural history unique and special.
Geopark Coordinator Melanie Border, said: "When many hear the term Geopark they instantly think of the fantastic Geoplay park on Paignton seafront, but our UNESCO Global Geopark status is so much more than that. Yes, it starts with our incredible internationally significant geology, the stories of which are told through the design of the playground, but then holistically integrates all the amazing history, heritage, environment and culture of the bay in one fell swoop. Collectively, that makes the bay a pretty unique and special place worthy of the UNESCO (United Nations Education Science and Cultural Organisation) Global Geopark accolade and the annual festival is all about celebrating what makes Torbay so special."
This year was no exception and throughout the half term celebrations there certainly were some great things to do at the key Geopark partner sites and beyond. The festival opened with the launch of the Sculpture Trail at Cockington with a special performance of 'Kitchen Music' in the Kitchen Gallery by Donald Knaack aka The Junkman. Donald, currently living and working in the bay, is on a 5 year exceptionally talented visa from the US and his aim is to influence us all to become more environmentally aware. With his use of only recycled materials and objects for instruments, Donald, the internationally renowned fully trained conductor and percussionist, has become a fantastic and entertaining ambassador for the Geopark.
Donald Knaack said: "When my wife and I were looking to see where in the UK we wanted to settle we were certainly drawn to the mild climate and beautiful coastline of Torbay, but it was the Geopark status that clinched it for us and made us realise this was the place for us. I started talking with Melanie almost immediately to find out more and as a result, here we are.
"Environmental arts education is so important, as is raising awareness of the Geopark status; the two work perfectly together. I'm really enjoying being an ambassador for the Geopark and we are planning some great things for the year to come."
Later in the week Cave Painting by Torchlight at Torquay Museum and Super fossils at Torre Abbey were organised by Squircle Arts, whilst pastels made from pigments found in local soils where prepared by artist David Harbott for his Street Art Fossils event held outside Torre Abbey.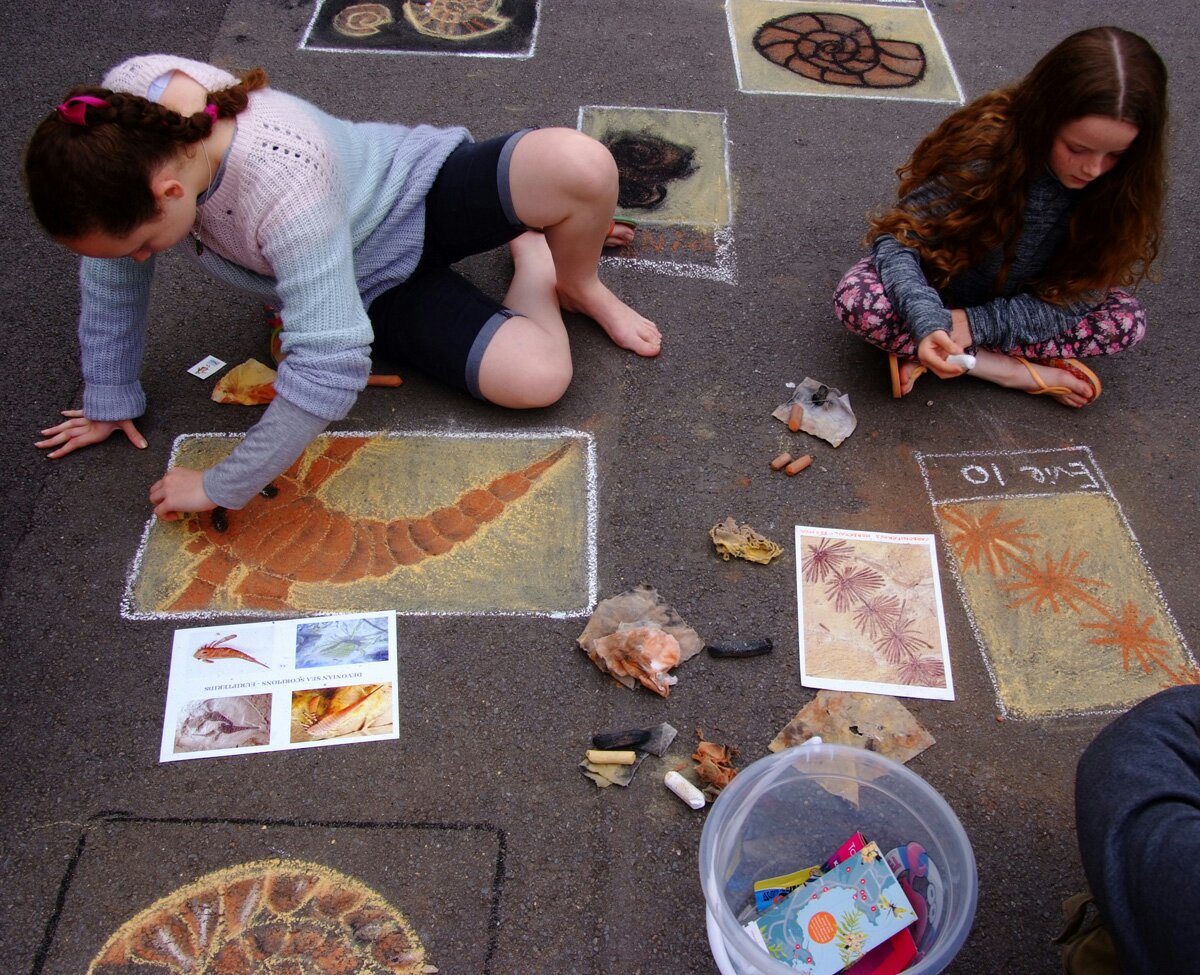 David Harbott said "It was great fun – we were drawing Devonian fossils with Devon soils! Did you know that the geological time period called the Devonian was actually named by two pioneering Victorian geologists after they had studied fossils in the Limestone, right here in The Bay?
"It is lovely to be part of so many more enthusiastic and enjoyable conversations about our UNESCO Global Geopark status and its importance to The Bay. It is amazing that Torbay was the first urban Global Geopark, it makes you look twice at our hills, beaches and cliffs, think about how they came to be and feel how beautiful they are. It is really impressive to have, and certainly makes us stand out as a resort with something extra special."
Also, for the first time this year, Play Torbay ran special Geopark themed play session at the three adventure playgrounds in the bay.
Tanny Stobart, Director of Play Torbay, said: "The children had such a wonderful fossil-hunting time searching for plaster fossils which had been made from clay casts and hidden all-round the adventure playgrounds."
Kents Cavern ran Ice Fest to celebrate the ice age animals that lived here during the cold periods when ancient humans and now-extinct animals scheduled in Torquay's prehistoric caves.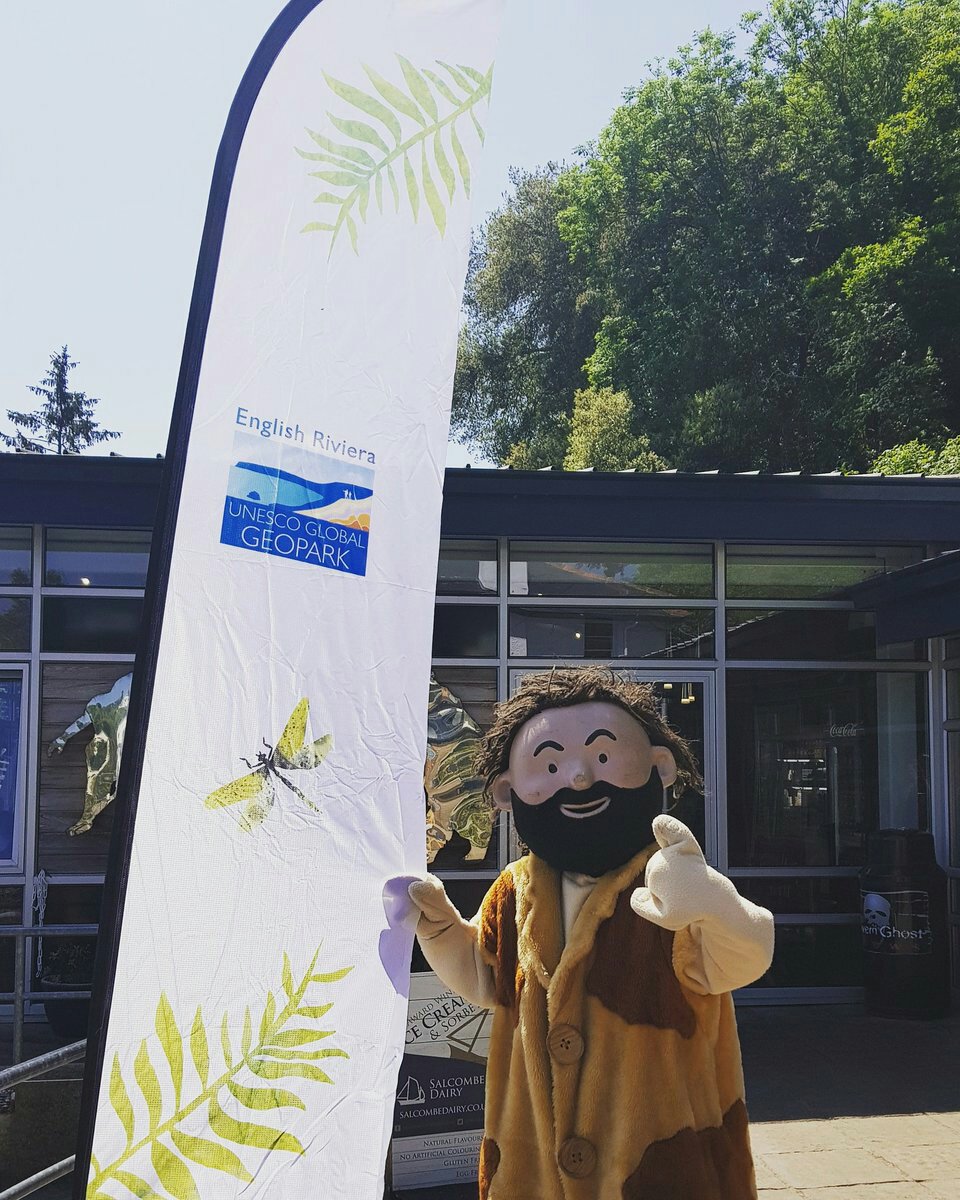 Nick Powe, Director of the cavern, said: "Every year we have participated in the Geopark Festival and the thousands who visited the caves during May half term left knowing they came to somewhere special. The Geopark Ambassadors were here giving out information on the Geopark area. We continue to celebrate our membership of an international network by hosting the Amateur Radio Weekend 8-10 June when ham radio stations are set up in Geoparks across the world promoting the UNESCO status enjoyed by Torbay."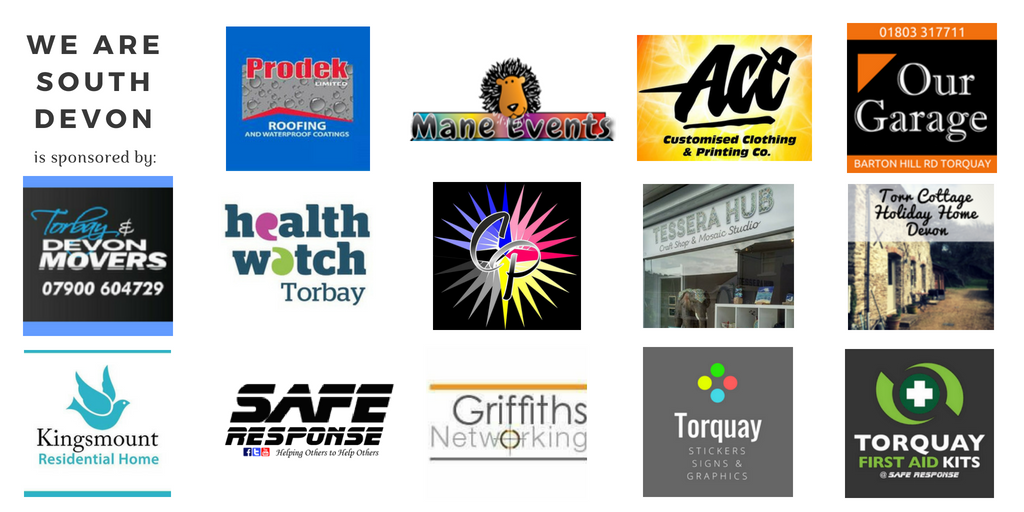 You can join us on our social media pages, follow us on Facebook or Twitter and keep up to date with whats going on in South Devon.
Got a news story, blog or press release that you'd like to share or want to advertise with us? Contact us