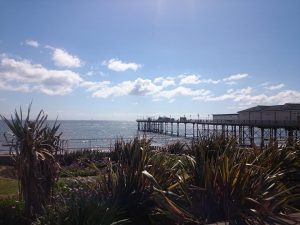 "They do say that to look on the ghost train would mean death".
Here's another movie filmed locally, this time in Teignmouth and Dawlish Warren. It's The Ghost Train, a 1941 English mystery thriller film directed by Walter Forde based on the play of the same name written by Arnold Ridley.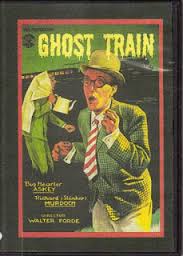 Incidentally, if the name Arnold Ridley rings a bell, it's from Dad's Army. Arnold played Private Charles Godfrey in the classic TV series. That's Arthur as both a young man and later as most people now remember him  – below left.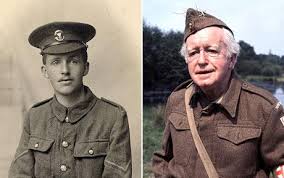 The Ghost Train has been called the greatest and scariest stage ghost story of all time. It was written in 1923 by Arnold who wrote more than 30 plays. Yet it was, only The Ghost Train which achieved notable success, running for 665 performances at London's St Martin's Theatre and being adapted for the cinema three times.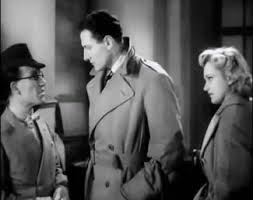 Arnold was a Torquay schoolmaster who fought for more than a year on the frontline in the Great War. He went 'over the top' at the Battle of the Somme, was wounded three times and suffered from shellshock, blackouts and terrible nightmares for the rest of his life. In Torquay in 1917 Arnold was handed a white feather – the sign of the coward – by a tall young woman wearing a fox fur. She didn't realise that he had served with courage, and been stood down from duty. He took it without comment. When he was asked why, he answered: "I wasn't wearing my soldier's discharge badge. I didn't want to advertise the fact that I was a wounded soldier and I used to carry it in my pocket."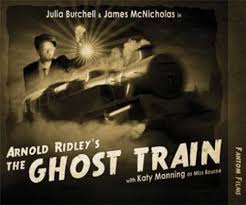 Anyway, back to the 1941 movie and its plot. Tommy Gander (Arthur Askey), a vaudeville comedian, pulls the communication cord on a GWR express train, bringing it to a stop so he can retrieve his hat. "It was you who stopped the train"- "Yes, I don't know me own strength".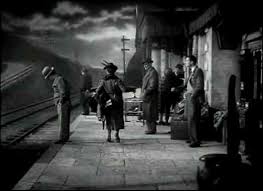 A group of mismatched travellers are subsequently stranded overnight at a lonely rural railway station. They soon learn of a local superstition about a phantom train which is said to travel the line at night, carrying ghosts from a long-ago train wreck. In between the admittedly fairly scary bits, Arthur utilises his Vaudeville style humour, to the constant irritation of his fellow passengers and anyone watching the movie.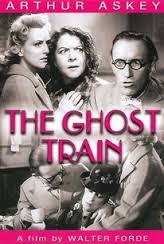 Due to the moratorium imposed on horror films during the war, scary movies were issued under the comedy label – hence the involvement of Arthur. This being 1941 and wartime propaganda, the train is really being used by Nazi Fifth Columnists to secretly transport arms. All ends well with the train plunging into a river but, tragically, Arthur survives. To paraphrase the Germans in Fawlty Towers, "how did we ever win?"
You can see the considerably less-eroded Dawlish line at the beginning of the movie: