Across Torbay, hundreds of people stepped up to help each other during the coronavirus crisis.
Dozens of streets formed their own groups – more than 50 with the help of the Torbay Community Coronavirus Helpline who registered the schemes and offered advice on how to stay in touch safely.
Others simply pushed notes through each other's doors, formed telephone trees, WhatsApp groups and began shopping, gardening, walking dogs and collecting prescriptions for each other.
Last weekend just a few of them were rewarded for their efforts and good neighbourliness with cream teas to share, all provided by their local Co-op, after a competition run by Ageing Well community builders from the Torbay Community Development Trust.
Fourteen projects from across the Bay were picked from the entries and each enjoyed a Devon Cream tea (jam on top) and they were:
– Langridge Road Paignton
– Higher Polsham Road Preston
– Foxhole Road Paignton
– Cecelia Road Preston
– Ebenezer Road Paignton
– Lichfield Avenue Hele/Barton
– Babbacombe Road Babbacombe
– Locarno Avenue Preston
– Mimosa Way Roselands
– Lymington Road Torquay
– Middle Lincombe Road Wellswood
– Bingfield Close Wellswood
– Higher Furzeham Road, Brixham
– Fletcher Close Shiphay
Lockdown meant that Sylvia Myer's weekly keep fit classes in both Shiphay and Kingkerswell had to be cancelled, but when you have been doing it for 59 years, you find away.
The 88-year-old recruited her neighbours instead and each Thursday evening they all came out of their houses in Fletcher Close, Shiphay for a 45-minute class – everyone – men, woman and children, A neighbour provided the sound system and everyone assembled at the end of their pathways and driveways, all socially distanced for a workout.
"It has been wonderful there is a lot of goodness around here and I hope it continues, " said Sylvia "I am happy to keep it going for as long as people want me to."
The coming together at the exercise classes also provided the catalyst for other street-based events included a VE Celebration at which one neighbour, Geri Samuels, a professional singer, sang tunes from the wartime era.
"It has brought people together. My neighbours are all brilliant. Fabulous. You can't fault them," added Sylvia
And now more of them know each other as a result of being locked down together.
Residents of Higher Polsham Road in Preston have had what can only be described as a joyous lockdown with socially distanced themed street parties, VE Day Celebrations, music quizzes and charity fundraisers.
It started slowly – initially, they just set up a WhatsApp Group to help watch out for each other. But come Easter at least one resident, Rachel Lake, singer with the band Karina and the Slaves and a cabaret singer under normal circumstances, decided to inject a bit of fun.
Taking a break from homeschooling her two children aged three and six whilst locked down with husband Chris and mum, Chrissy, she delivered fliers to all 67 houses (some made into flats) in the road advertising what was to be first of many social shindigs.
"After a few a weeks I got a bit bored and so decided we should get a few people dancing in the street and it developed from there," said Rachel
The street parties that followed – six so far – have been themed with Back to the '80s, Glitz and Glamour and On the Beach themes to name but a few, and they have even had an ice-cream van driven by fellow entertainer, Ben Douglas come along to belt out a few tunes.
They have also held raffles to raise money for Rowcroft Hospice and are planning table top sales to raise money for Paignton Zoo.
"I was brought up in this road and my mum who now lives with us in the old family home and she has been here for 35 years, but there was no inkling of this strong community spirit. It was just another ordinary street," added Rachel.
"But now! Now it is amazing, all ages coming together as one community. It makes us all more connected, and it makes us all safer as we all regularly check up on each other – because we want to."
Nor will it end here, as there are plans to go onto form a community group and there have been two meetings already in a bid to get a committee together. And once lockdown eases enough there are plans for coffee mornings and cocktail evenings and one big blow out when social distancing finally ends.
But whatever happens, one thing is for sure, for the residents of Higher Polsham Road, the party and the good neighbourliness that goes with it has only just begun.
Meanwhile, in Brixham in Higher Furzeham, another WhatsApp group has got neighbours through the crisis and forged new friendships.
In some cases, they have yet to meet, and they are looking forward to putting names to faces when a street party planned for post locked down finally takes place.
Heather and husband, Richard Montgomery spotted the value of keeping in touch in the days before lockdown and hurriedly put fliers through doors inviting neighbours to join their WhatsApp group and 32 signed up straight up away.
Since then it has been used in a variety of ways to keep people in food and medicines, but also to share news and exchange expertise.
"It has been used for everything," said Heather "Just three examples from a long list were that on one occasion we were able to help a neighbour who was struggling to make up bunk beds. On another, we sourced a wheelchair for someone's elderly father who was struggling, and another resident held a community book sale on the street for local charity causes.
"The closer contact meant help was on hand when one of the neighbours Becky Chellingworth needed an emergency eye operation. Charlotte Bebbington and James Worth arranged between them for one of them to drive to the hospital to wait for her to bring her home whilst the other looked after the children.
"It has definitely brought us all closer together. Some of us knew each other before and had conversations in the street, but we are hoping that new friendships and new conversations will keep going long after this is behind us," said Heather.
If you want to set up your own Good Neighbour scheme go to www.bit.ly/goodneighbourtorbay.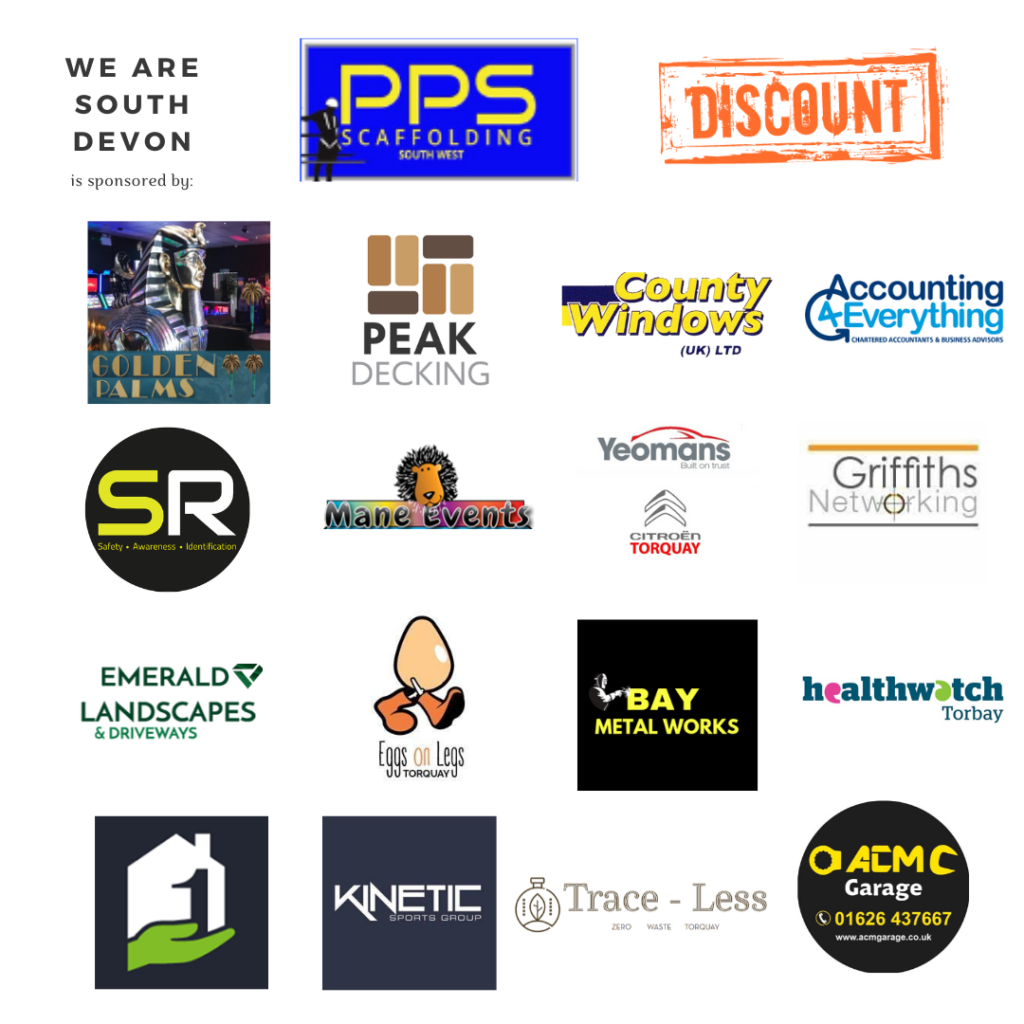 You can join us on our social media pages, follow us on Facebook or Twitter and keep up to date with whats going on in South Devon.
Got a news story, blog or press release that you'd like to share or want to advertise with us? Contact us