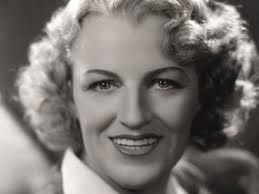 Gracie Fields was a comedienne and singer in the British Music Halls. In 1937 she was the highest paid film star in the world and was awarded a Star on the Hollywood Walk of Fame for Radio… and, of course, she has a bit of a Torbay connection.
Born in 1898 above a chip shop in Rochdale, her Northern working-class girl character was a favourite during the inter-war years and she often played characters named Gracie.
Gracie's first Torquay association comes via Yelloway coaches, a haulage firm launched by brothers Robert and Ernest Holt. At weekends in the early 1900s Yelloway's would convert their lorries into charabancs and run trips to places of interest. One of the passengers on the first coach trip to Torquay in 1911 was Gracie whose father Fred worked for Holt Brothers maintaining the vehicles.
According to transport enthusiast Dave Haddock, "The trip had been organised by a printing firm called Edwards and Brynings who used to take their staff to see the Torquay Regatta every year by train. But there was a train strike and the Holt Brothers were persuaded to provide a charabanc instead. Gracie was among the 26 people and one dog who went on the trip. She was a good friend of the daughter of one of the Brynings' directors. The trip proved a godsend for Gracie. She was only 13 years old, was already singing with a girls' troupe, but had lost all her confidence. The holiday did her a world of good because she won a talent competition on Paignton seafront and scooped a prize of roller skates, a purse and ten shillings. When she got back home her confidence was restored."
Gracie then started her career in travelling troupes while earning extra money with factory work. Along with comedian Archie Pitt she worked in a revue called 'Yes, I Think So' in 1915. In 1923 she married Archie and two years later they brought a highly successful revue to the Alhambra Theatre in London and went on the road with the production for almost a decade. She and Archie eventually divorced.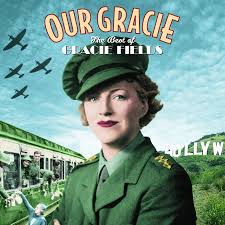 Gracie would go on to appear in 16 films, beginning with 'Sally in Our Alley' in 1931 – the song 'Sally', which became her theme, was taken from the movie. By the end of the decade she was a popular recording star and had toured several continents.
Following her appearance in the movie 'Shipyard Sally' in 1939, Gracie was diagnosed with cancer of the cervix and nearly died. She received over 250,000 'get-well' cards. Following surgery, she retreated to the Isle of Capri, accompanied by Monty Banks, a movie director she met on the set of 'Queen of Hearts'. Even though she was still ill when World War II began, she insisted on entertaining British troops that were stationed in France:
She married Monty in 1940. This was a problem as Monty was an Italian. As Britain was at war with Mussolini's Italy, he could have been identified as an enemy alien subject to possible internment. To avoid this threat Gracie accepted concerts in North America. Though she was a symbol of courage and hope in Depression Britain, and performed twice in Britain during the early 1940s, her popularity consequently declined as she was perceived as having fled her country in its time of need. Despite hostility from the newspapers, Gracie continued to raise money for the war effort amounting to more than a half-million dollars. She never quite won her public back even when she returned, however.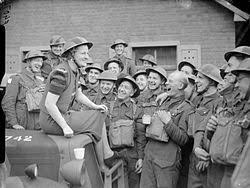 In 1950 a heart attack killed Monty aboard the Orient Express. Gracie then found her third husband in Boris Alperovici.
There is a bit of a myth that the song 'Red Sails in the Sunset' was written by Gracie as a tribute to the red sails of the Brixham fishing boats she saw in the Bay on one of her visits. Sadly, this doesn't appear to be true. The song was published in 1935, its music was written by Hugh Williams with lyrics by Jimmy Kennedy, and inspired by the 'red sails' of 'Kitty of Coleraine', a yacht Kennedy often saw off the northern coast of Ireland. She could, however, easily have mentioned the Bay's fishermen when she sang 'Red Sails in the Sunset' so let's not let that stop us from listening to Gracie's terrific voice:

However, we can continue our theme of a Bay connection as Gracie was the first actress ever to appear as Miss Marple in a filmed production of one of Agatha Christie's novels (this one being written in 1950). Gracie played Jane Marple of St Mary-Mead in the 'Goodyear Television Playhouse' production, aired on December 19th 1956 which was re-shown on December 30th.
Gracie was back in Torquay on Sunday September 27th 1964 in the Princess Theatre in The Gracie Fields National Tour.
Gracie Fields was awarded the DBE (Dame Commander of the Order of the British Empire) in the 1979 Queen's New Year Honours List for her services to entertainment. She passed away in 1979, the victim of a heart attack. As a bit of a tribute, here's Gracie with her theme song in 1978: