A radical new approach to finding the future talent of top level motorsport, which echoes the format of this summer's much anticipated blockbuster film Gran Turismo, is set to launch in Devon from Saturday (29 July) at Apex Race Centre, the UK's premier motorsport simulator venue.
In a world first, the simulator-based FastTrack to Motorsport Championship, which is designed to be accessible to all, and not just the wealthy, provides a swift and direct route to a potential career as a professional racing driver, and the opportunity to win a £150,000 motor racing scholarship with the UK's leading independent motorsport team, Kent-based Team HARD Racing.
Based at Re:Fuel, the Southwest's home for automotive enthusiasts, the Apex Race Centre is located close to J28 of the M5, just outside Cullompton.
Set up in partnership with Race Car Experiences – the UK's only track-day company which gives individuals access to race prepared BTCC cars on some of the UK's most exhilarating race circuits – the winner of the Championship could find themselves driving for Team HARD Racing in the 2024 British Endurance Championship, a feeder the British Touring Car Championship (BTCC), where drivers can earn upwards to £150,000 a season.
The initiative is designed to break down barriers that currently prevent those from ordinary backgrounds making it into top level motorsport; a challenge which Top Gear's Paddy McGuinness summarised well on the programme saying: "No matter how talented you might be, the simple truth is that, without the right connections and a whole heap of cash, it's nigh on impossible to crack."
Determined to bust financial barriers and make the story behind the Gran Turismo movie – which sees a gamer make it into motorsport – a reality, Dan Regan, Director of Re:Fuel, and James Shanks, Director and Co-founder of Race Car Experiences, have worked together to give novices, gamers and aspiring motor racing competitors the opportunity to break into professional motorsport simply by proving their abilities on Apex Race Centre's cutting-edge race simulators.
Dan explains: "Using simulators as a method of finding talented drivers amongst the general public – paired with a track-day final and scholarship trials – has never been tried in this way before, but we're 100% confident that it will provide the perfect entry point for untapped talent.
"We know that because professional drivers, including two time Le Mans winner Harry Tincknell, and Amy Riley, who last year won the UK Formula Woman Series, already use our race simulators. In fact, Amy is using Apex Race Centre to prepare for her upcoming season as it gives her a level of reality on the tracks that she'll be competing on that few have the opportunity to experience."
The top three drivers from the FastTrack to Motorsport Championship will be given the opportunity to take their simulator abilities onto the track with Race Car Experiences in a drive-off at Brands Hatch. Each will compete for the top spot in a 2021 BTCC spec'd Mercedes A Class, which will be at Re:Fuel on 29 July for the launch of the Championship.
Commenting on the Championship James Shanks, Director and Co-founder of Race Car Experiences, said: "This is a unique opportunity and a world first. Normally, you'd need thousands of pounds just to make it onto the grid of entry-level motorsport, let alone onto the professional circuit, but not with the FastTrack to Motorsport. When you consider that privateers in motor racing can easily rack up bills of half a million pounds in a year, this has to be the opportunity of a lifetime."
James added: "For us, it's hugely exciting, and with the release of the motor racing movie of the summer, Gran Turismo on 11 August, just four days after we open round one of the Championship at Re:Fuel, the timing couldn't be better. We're expecting to be inundated with entrants inspired by the film that are looking for that golden opportunity to make it big in the world of motor racing."
Once the first year of the championship is completed, Race Car Experiences plans to take the Championship to the national level, using immersive motorsport simulator venues across the UK to discover the next big thing in motorsport.
About the Championship

Who can enter?
Anyone with a full UK driver's licence can enter, or anyone over the age of 16 with a senior race licence.
How do the rounds work?
FastTrack to Motorsport has three rounds, with the top 20 drivers – based on points accumulation – going through to the live semi-final on 07 October. The top ten go through the live final on 21 October.
Round one, launches on 07 August, where drivers will compete against each other in a Clio Cup on the Brands Indy track. Entry costs £30
Round two, which launches on 21 August, pits drivers against each other in a Civic Type R at Donington. Entry costs £30
Round three, which opens on 04 September, takes place at Knockhill and features a BTCC Civic. Entry costs £30
The live Semi-final takes place on 07 October with drivers competing against each other in a Clio Cup at Croft. Entry costs £40
The live Final takes place on 21 October, back at Brands Indy in a BTCC Leon. Entry costs £50

How it works:
In the first three rounds, drivers will have a 10-minute practice followed by 20 minutes of racing to set their hot lap in each round. A maximum of two attempts are permitted per round.
Drivers can complete the rounds as they are released or wait until September when all rounds are available and complete one after the other on the same day. Booking is essential, and practice before entering rounds is permitted.
The Semi-final and final will each have 10 minutes of practice, then 15 minutes of racing for drivers to set their fastest lap. Leader boards will be on display.
What happens to the top three drivers?
The top three drivers from the Championship will be invited to take part in the track day drive-off at Brands Hatch, worth £2,5000. Race Car Experiences will take them through their paces providing tips and training with professional instructors before a drive-off in the 2021 BTCC spec'd Mercedes A Class.
The winner will go forward to compete against other drivers in the Team HARD Racing Scholarship shoot-out. The overall winner will go on to compete for Team HARD Racing and will win the £150,000 scholarship.
What can victory lead to?
Last year's winner of Team HARD Racing's conventional track-based Scholarship, 17-year-old racing prodigy Daryl DeLeon, has gone on to win the British Endurance Championship in his first season, and has already been promoted to drive for Team HARD Racing in the remainder or this season's British Touring Car Championship (BTCC). Drivers in the BTCC have the potential to earn up to £150k a year, plus sponsorship earnings.
Daryl will be setting hot laps as benchmarks for competitors in rounds one, two and three of the FastTrack to Motorsport Championship.
To book a race time and date visit www.apexracecentre.co.uk/book-now.
For more detail, visit www.apexracecentre.co.uk

For more information about Race Car Experiences, visit www.racecarexperiences.co.uk
-Ends-

Media Enquiries:
Ewan Davy
Absolute PR and Marketing, Tel: 01392 680 740
Ewan@absoluteprandmarketing.com

Editor's notes:

About Apex Race Centre

Driven by a love of all things automotive, the team at Apex Race Centre have a background in automotive innovation, detailing, engineering and events.
Working with a team of highly skilled engineers and designers at Pro Racing Simulators, Apex Race Centre has created what is widely recognised as the most immersive driving experience possible outside an actual track day.
The Apec Race Centre's four interactive race simulator pods are linked to provide real-time competitive racing between drivers. There are over 80 different cars to choose from including entry level hatchbacks, British Touring Cars, GT Series, Le Mans Prototype, Formula 1, and Grand Touring Endurance models. Each can be raced on a choice of 100 different racetracks, every one pin-point accurate down to the last centimetre.
Budding racing drivers can experience everything from a spin in a British Touring Car Championship Honda Civic at Castle Combe, through to an adrenaline pumping ride in a Porsche 911 RSR tearing around the iconic Nurburgring in Germany. Drivers can even have the full Formula 1 experience driving either a classic or modern F1 car in a qualifying, or full race-day environment.
The state-of-the-art hardware delivers high-torque, ultra-realistic resistance through the steering wheel and foot pedals, as well as instant feedback through the race seats, providing the sensation of contact with the track. 180-degree immersive screens allow you to see your rivals and the road either side, while rear view and side mirror vision means you can spot your rivals attempting to pass or disappearing into the distance! Live chat via driver headsets allows you to speak to other competitors during the race, giving an added element of competitive edge.
Available for friends and family, corporate days, team building and networking events, the Apex Race Centre venue is conveniently located just off the M5 between Cullompton and Willand.
Situated within Re:Fuel, also home to The Steamer Coffee House & Kitchen, drivers can look forward to locally-sourced food and drink, including award-winning local coffee. The large, open plan dining and seating venue is comfy, has Wi-Fi, and makes for a great place to wait 'in the pits', before racing. Team and party packages with food and drink are available on request.
About Race Car Experiences

Launched on 24th July 2023, Race Car Experiences is the UK's only track-day company that gives individuals the ability to drive BTCC spec'd, race-ready cars on iconic UK race tracks including Brands Hatch, Donington Park, Thruxton, Mallory Park, Castle Combe, and Oulton Park. Paying guests can arrive and drive, rent and race, receiving tips and training from racing pros to take their abilities to new highs, culminating in a hot-lap.
In addition to in-car training so that drivers are confident and competent to tackle the track and excel their natural abilities, Race Car Experiences provides passenger experience days too. Here, its pro drivers take guests on a hot-lap showing exactly what the cars are capable of, providing an adrenaline pumping, first-hand experience of what it feels like to be a top-flight racing driver.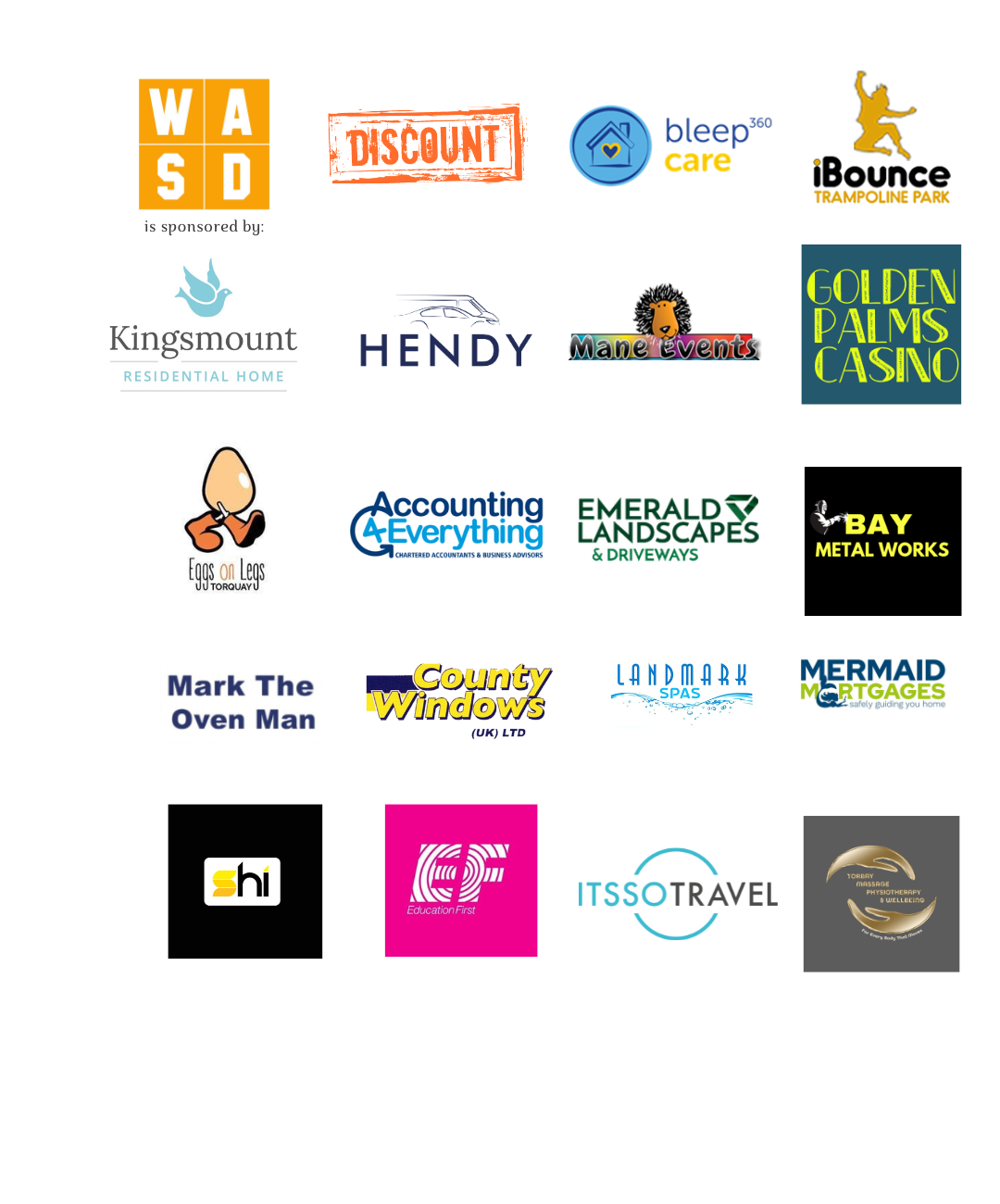 You can join us on our social media pages, follow us on Facebook or Twitter and keep up to date with whats going on in South Devon.
Got a news story, blog or press release that you'd like to share or want to advertise with us? Contact us