An artist has turned a rhino into a dinosaur for a free public art trail around South Devon.
London-based New Zealand artist Mandii Pope made headlines in 2013 when she transformed a life-size gorilla into Darth Vader. Now, she's turned a rhino into a triceratops for Paignton Zoo, The Great Big Rhino Project and sponsors Cavanna Homes. The beast has extra horns, an armoured frill and a long tail, and has arrived at Living Coasts in Torquay in advance of the trail's launch this weekend.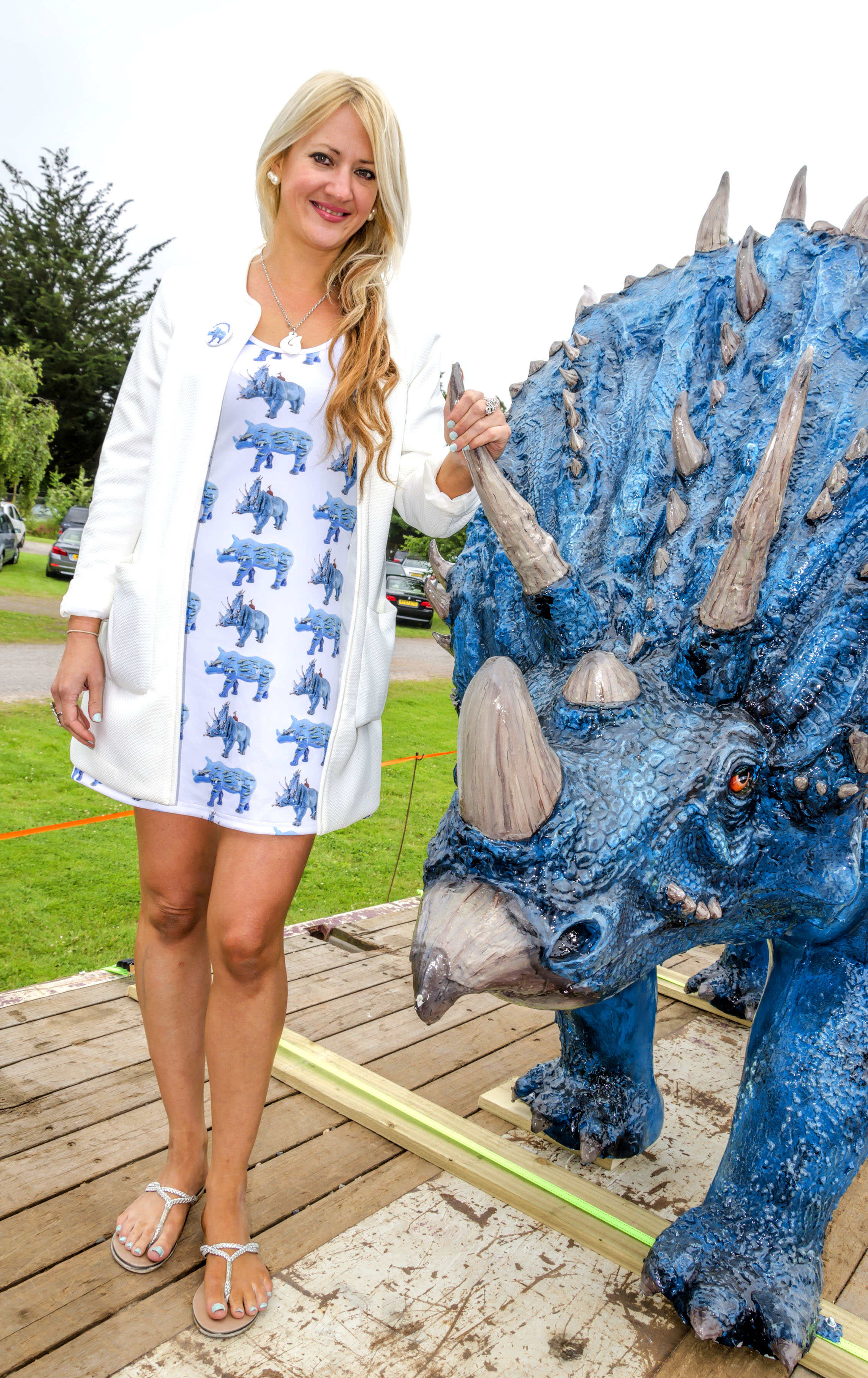 "Rhinosaur is airbrushed in the Cavanna Homes colours of teal and blue – he looks stunning!" Mandii is not an artist who does things by half: she attended the recent Great Big Rhino Road Trip in a unique dress printed with images of the two rhinos she's created for the Trail. "And I have a teal-coloured dress to wear at the grand charity auction on 3rd November – it has a huge train and triceratops collar!"
The Great Big Rhino Project is putting a free summer art trail of life-size painted rhinos around the streets and public spaces of Exeter and the English Riviera, encouraging thousands of people to enjoy the spectacle this summer.
Cavanna Homes Managing Director Eugene Rapson said: "Cavanna Homes has been serving the people of Torbay and the South West since 1923, as has Paignton Zoo. The Great Big Rhino Project is a great way for us to work together to raise money for an amazing cause.
"Three years ago we started working with Mandii on the Great Gorilla Project. One of the gorillas, who we call Gumball, has pride of place at our Fusion development of 220 new homes in Paignton. Now we can't wait to see the finished rhino-turned-dinosaur on the streets of Devon." The Great Big Rhinos comes alive on Saturday 30th July.
For more local news and info, go to our home page or you can join us over on Facebook or Twitter.