A ground-breaking tattoo exhibition is coming toTorre Abbey Museum in Torquay
The exhibition Tattoo: British Tattoo Art Revealed will run from Saturday 3rd March until Sunday 3rd June 2018.
'Tattooing is a magical, romantic, exciting and often-misunderstood art-form' Dr Matt Lodder
From ruffians to royalty; from sailors to socialites; from pilgrims to punks: tattoos have been etched into bodies throughout British history. Now a stunning new exhibition is coming to Torre Abbey Museum, which promises to get under the skin of this worldwide phenomenon.
Tattoo: British Tattoo Art Revealed is a genuinely ground-breaking and comprehensive history of British tattooing, featuring cutting edge designers, leading academics and major private collectors. This is the largest gathering of real objects and original tattoo artwork ever assembled in the UK featuring over 400 original artworks, photographs and historic artefacts.
Challenging pre-conceptions and celebrating tattooing's rich artistic heritage, the exhibition proved hugely successful when it opened at the National Maritime Museum Cornwall following two years of extensive research by the curators at this acclaimed Falmouth attraction. The exhibition at Torre Abbey Museum is the first stop on a nationwide tour.
Cllr Nicole Amil, Executive Lead for Tourism, Culture and Harbours, said: "This extremely impressive exhibition has the largest gathering of real objects and original tattoo artwork ever assembled in the UK with over 400 original artworks, photographs and historic artefacts.
"The exhibition challenges long-standing myths and pre-conceptions about tattooing, while at the same time celebrating the astonishingly rich artistic heritage of tattooing in the UK. Even if you do not have a personal interest in tattoos it is fascinating to learn about the artwork, history and different genres of tattoos.
"We are genuinely thrilled to be the first stop on a tour that includes some of the most prestigious museums in the UK, this exhibition complements the Bay's rich maritime, fishing and naval heritage."
Tattoo: British Tattoo Art Revealed is curated by the National Maritime Museum Cornwall, an independent Museum based in Falmouth.
National Maritime Museum Cornwall Director MMC Director Richard Doughty says: "We are enormously proud of this ground breaking and award winning exhibition. This is the beginning of a national touring programme and we're delighted to be able to take the exhibition to audiences across the country, and especially delighted that we start the national touring programme in the south west at Torre Abbey."
Tattoos are a living and uniquely three dimensional form of art and an innovative installation commissioned for the exhibition literally brings the art off the gallery wall to create a 'sculptural map' of British tattoo art today. The '100 Hands', curated by Alice Snape of 'Things and Ink' magazine, is based around one hundred silicone arms, each tattooed with an original design by 100 of the leading tattoo artists working across the UK.
The exhibition will take over several rooms in the museum and features items from three of the most important private collections of tattoo material in Britain, loaned by collectors Jimmie Skuse, Paul "Rambo" Ramsbottom and Willy Robinson. Providing a rare opportunity to display original artwork and artefacts not otherwise on public display, the exhibition also delves into previously unseen private archives that reveal hidden histories, including the incredible real story of Britain's pioneering female tattoo artist, Jessie Knight.
It is estimated that about one in five of the UK population as a whole is tattooed and this figure rises to one in three for young adults. And yet, whilst the visibility of tattooing in contemporary culture may feel like something new, tattoos and tattoo art have always held a significant place in Britain's history and historical imagination.
The exhibition explores this history in depth and shows that while the word tattoo may have come into the English language following Captain Cook's voyage, this was not the start of the story of British tattooing.
While showcasing the rich maritime heritage of tattoos, the exhibition also shows how people from all areas of society have always been tattooed.
As part of the exhibition, Torre Abbey will working with both local tattoo studios and members of the body art community to collect photographs of tattoos and the stories behind them. This will help build up a social history of this art form in the area. With such a rich maritime, fishing and naval heritage in the area, this should also prove a fascinating insight into both the local history and ongoing passion for ink art.
A variety of events will be held in conjunction with the exhibition, while the gift shop at Torre Abbey Museum will also be selling a range of unique tattoo merchandise. Entry to the exhibition is included in the regular ticket price.  Visit www.torre-abbey.org.uk for more information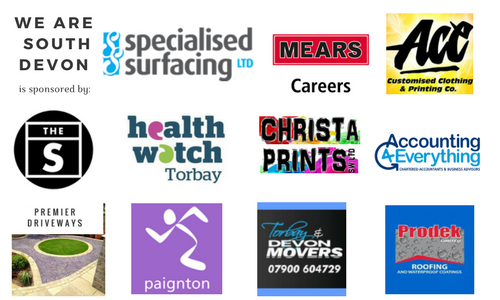 Return to our home page for more local news here.
You can join us on our social media pages, follow us on Facebook or Twitter and keep up to date with whats going on in South Devon.
Got a news story, blog or press release that you'd like to share or want to advertise with us? Contact us