I had a sort of literary epiphany during my twenties. I had no writing experience to shout about but my career in London's Metropolitan Police influenced me to some extent. I was a firearms officer and the Provisional IRA were very much the main threat at that time. London was a regular target for bombings, the capital awash with potential IEDs (bombs) reported by the public and although the Met's Bomb Squad (MoD) usually dealt with such things they were frequently overwhelmed. So a judgement call often had to be made on the street, and open it as I had done numerous times. Not that my books reveal much about this experience but it might suggest why I held a healthy regard for those who worked at the sharp end, and include them in my newfound literary focus. Writing fiction around real events became a personal cathartic passion that ameliorated the regular trauma of policing London.
The Iranian Embassy siege, PIRA bombings and the nationwide hunt for arms caches, the Stalker enquiry, the controversial book Spycatcher, and the Falklands War were all influential, all combining with my love for the English Lake District and a fascination for Norse mythology. And so my first novel, Valhalla's Whisper was born. But not without a large portion of domestic tolerance I might add. Be warned aspirant writing people, these projects can become all consuming.
Valhalla's Whisper
https://www.amazon.co.uk/Valhallas-Whisper-lover-daughter-terror-ebook/dp/B07BB3L6QP
Early publishing submission experience:
My first novel had a great plot, strong characterisation, good action scenes that knitted well, and a good climactic finish, but my Achilles heel was that I was a novice writer. So I read novels with similar themes, researched the hell out of my subjects, and wrote and rewrote the draft over and over, and over – at least as much as thirty times. I targeted publishers and literary agents that specialised in my genre, then suffered the many, many – many rejections.
They were on edge, their nerves raw from their haunting, their eyes wide and alert as they checked ahead, glancing behind. Cormac's holdall was slung over his shoulder, his frozen finger curled on the trigger of his M16 auto, a Browning hand gun gripped in Branagh's fist.
They said nothing. Walking on. The white, snowy cradle capped heads of ferns and heather nodding. The breeze, a gentle breeze, perhaps a thousand conspiratorial mouths conferring, Valhalla whispering while Odin's maidens cast their damning glance.
But it was another sound that alerted Branagh, a strange and alien noise nearby, something concealed within the moor, and he froze. Cormac halting, their senses acute. "Go back – go back!" it warned, and Branagh fired, the muzzle of his gun igniting, a violent haemorrhage of light that split the darkness. And it emerged in one, sudden and frenzied leap. Cormac jerking the trigger – a cacophony of flame and thunder that raked the earth. But the grouse escaped, flapping madly as it gained height. "Go back – go back – go back!" it cried in panic, its characteristic call as it sailed high across the lunar grin on wings of gilded pewter.
One agent, nonetheless, got excited and offered to take me on. But he proved to be a spurious character and I did not like his contract. It was a fight to get him to return my manuscript which he reluctantly did once I had arranged one of my colleagues to politely knock on his door. Then London agents, Watson & Little too were interested, but couldn't attract a publisher. I tried maybe a dozen more agents without success. The feedback was inconsistent. Some liked this but not that. Some liked that but not this. And some simply returned my manuscript without even bothering to open it. It was a frustrating and soul destroying business and I suspect that the UK literary market is too saturated and dysfunctional to cope.
Due to an injury, I retired early from the Met and my good wife and I trawled over a UK map to decide where we should go. We loved the Lake District, but decided that geographically, Dartmoor offered us the right balance of opportunity and lifestyle that we desired, and our young family were equally resilient. So we moved to Devon. It was a big move for us swapping the big city for rural isolation, and I had no plan how we would survive. It was a challenging adventure for us all in many ways, but we had faith. And we certainly had no wish to go back.
I first went to Bicton College to learn about Countryside Management, then I studied at Seale-Hayne, former University of Plymouth faculty to earn an 'Environment' honours degree before landing a job with the much acclaimed Ranger team on Dartmoor. And that inspired me to write my satirical memoir, Beyond the Jagged Wall from an incomer perspective. A fusion of parochial humour and Dartmoor eulogy, mixed with the foibles of adult education, seasoned by dramatic police memories.
"What breed are they?" I asked him.
"Them's liquorice," he told me with a twinkle in his eye, amused to perplex us by both his dialect and home spun humour.
"All sorts," Anna translated, her mind more attuned to the pig farmer's subliminal frequency, and he chuckled with glee that she should understand him.
"Young maid's got zum Demshur in 'er, ah reck'n." But Anna shook her head.
"We're from London," she told him, and he chuckled again.
"Mars more like," his weathered face was as purple as the heather. "Zee that'n there?" he
prodded a sausage like finger towards a piglet. "Tha's a peg, an' zee tha'n there?" I nodded, my brow knitting with confusion. "Well, tha's anuvver peg."
Much of the story is true, but I have added artistic licence with some of the quirky characters and events I portray, and my poignant police flashbacks add bitter sweet contrast to the story which I have written for entertainment. However, there is an informative angle to appreciate too, appending my own philosophy on the topical Man v Nature theme which you may find thought provoking. Indeed, the entire story is exactly that.
Beyond the Jagged Wall
https://www.amazon.co.uk/Beyond-Jagged-Wall-Cameron-Stone/dp/1717844502
So, the business of publication. Well, Beyond the Jagged Wall I believe is unique. There are other 'life change' stories that have done well, but none seem to even come close to my extraordinary multi faceted genre. So after my former protracted and chequered efforts trying to sell my first novel, this time I waited for just three literary agent refusals before giving up on the traditional publishing system altogether. I now publish my own works instead and put my faith in the reading public.
I am currently working on Valhalla's Song, a sequel to Valhalla's Whisper set mainly in London, which will take me a few years to complete. So the adage is, if you have a writing passion … learn your craft well and never give up.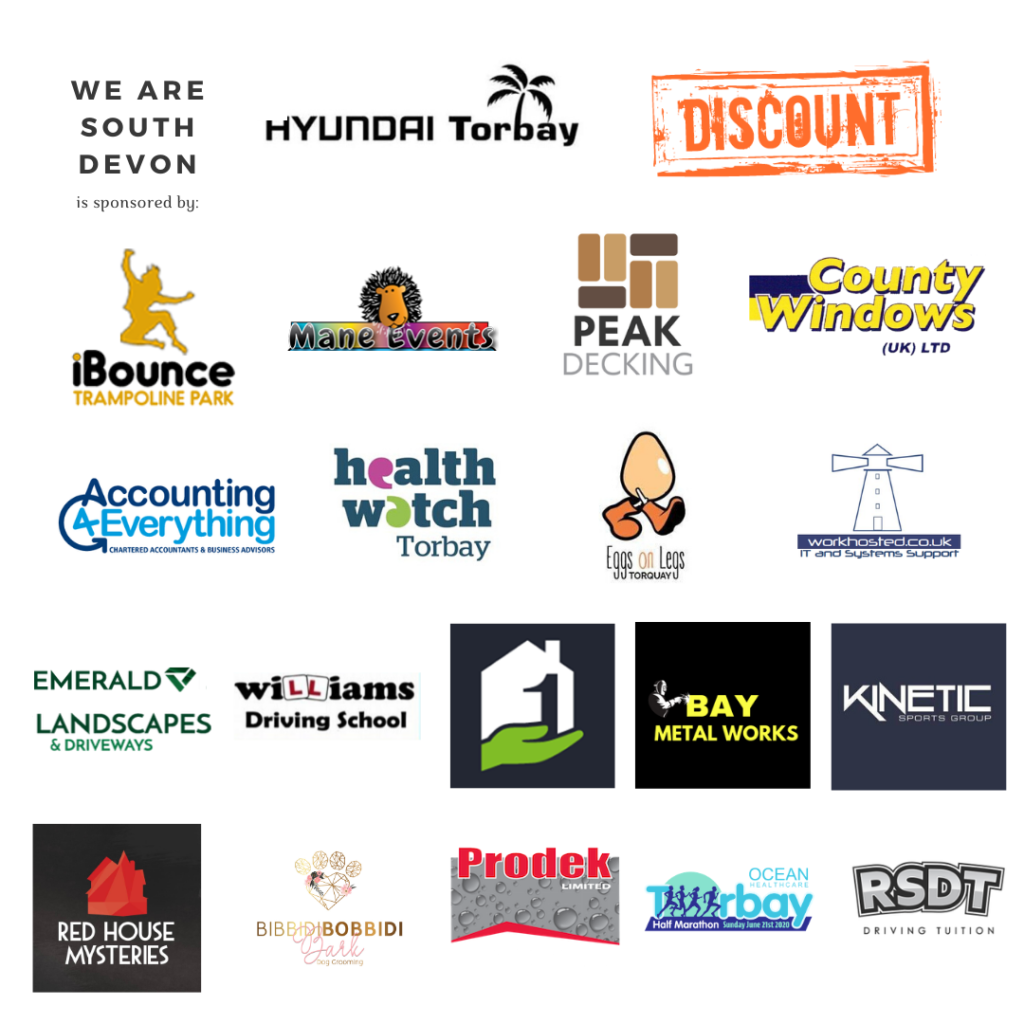 You can join us on our social media pages, follow us on Facebook or Twitter and keep up to date with whats going on in South Devon.
Got a news story, blog or press release that you'd like to share or want to advertise with us? Contact us