As we move cautiously out of Lockdown, people are looking for new ways to meet new friends and mingle. Well, here's my suggestion. Join a choir.
I've always enjoyed singing – in the shower, in the car. Belting it out singing along to an Eagles CD. It isn't just post-lockdown – the pages of the magazine Agony Aunts always have letters: young mums desperate for some "me" time, hard-working women looking for a way to de-stress; empty-nesters, movers, retirees. "I want to make new friends – what can I do?"
There are choirs of every type. Ladies only, men only, mixed. Choirs that sing classical choral style, some that focus on soul music or world music, and some are just for sing-along fun. Most of them have websites – that's how I found Riviera Sound.
Of course it's scary going somewhere for the first time, walking in to a whole group of strangers on your own. But choirs are very friendly – I had only made it as far as the car-park before a smiley blonde lady spotted me and came over: "Are you looking for the rehearsal?"
Now, I have to make a small correction here. We aren't a choir – we're a chorus. It's a fine distinction I know, but it's something about the style of singing. We're an all-ladies chorus, and we sing unaccompanied four-part harmony. We sing pop songs old and new, songs from the shows, schmoozy ballads and swinging rock songs – at the moment we're learning All About That Bass by Meghan Traynor, and the Peggy Lee classic Fever. We sing at weddings, at Christmas carol concerts and charity events. We sang at a garden party for the Queen's jubilee, and at the local Gay Pride festival – even at the re-opening of Babbacombe's cliff railway!
So how does four-part harmony work? Think Barbershop, where you have four singers – a lead who mostly takes the melody, a tenor harmonising a little higher, a bass singing lower, and a baritone who kind of weaves around filling out the sound. We even keep the same names for the sections, though we're all women.
You don't have to be an amazing singer to join us, and you don't have to be able to read music. But you do need to be committed. We will give you access to our "teach tapes" – if you like, you can download them onto your MP3 player and listen while you're doing the ironing, or driving, or whatever. You have to learn your own part really well to be able to hold it when everyone around you is singing something else. It isn't easy – but that's part of the fun.
Often we will practice a new song in our sections. Then we all get together and… er… try it. With some songs it's amazing how quickly we can pick it up, with others we have to go over it and over it. Jon – our Musical Director – will pin-point our mistakes and help us get it right. We get tired, fed-up, never want to hear that song again… And then suddenly some kind of magic happens, and you're left thinking, "Wow! Was that us?"
And it's not just that sense of achievement that makes singing in a chorus so good for you. There's no way you can keep worrying about the gas bill, or that pile of work waiting on your desk, when you're trying to remember to go from an A to an A flat while the person next to you is singing an F. American writer Kurt Vonnegut said, "Practicing an art… is a way to make your soul grow."
Science has even got something to say on the subject. Professor Graham Welch, of the University of London, has studied singing for 30 years and he says that singing reduces stress by acting on the endocrine system, which is linked to our sense of emotional well-being. "Psychological benefits are also evident when people sing together as well as alone because of the increased sense of community, belonging and shared endeavour."
And it's not just your psychological health – Professor Welch says it's good for your physical health too. "Singing has physical benefits because it is an aerobic activity that increases oxygenation in the blood stream and exercises major muscle groups in the upper body, even when sitting."
But the best thing is probably the friendships. We are all ages and types in the chorus, but the love of singing is what unites us. Any sing-out is an opportunity to go for a coffee or a drink together afterwards. At Christmas we have a party, in the summer a barbeque.
And sometimes we go off to take part in competitions and festivals. We went to Jersey – supposedly to compete in the Jersey International Choir Festival but really to have a rollicking good time. Hitting the shops en-masse in our bright red fleece jackets, we attracted quite a lot of attention, and several people asked what we were about – and inevitably the request came, "Give us a song, then." So we did!
Paul McCartney – one of the Beatles – said, "I love to hear a choir. I love to see the faces of real people devoting themselves to a piece of music. I like the teamwork. It makes me feel optimistic about the future of the human race when I see them co-operating like that."
Or how about, "Singing in a choir is cheaper than therapy, healthier than drinking, and more fun than working out." I don't know who first said that, but it works for me.
If you would like to join us, come along to Watcombe Primary School, Moor Lane, Torquay on any Thursday evening, 7.15. Or look at our website: www.rivierasound.co.uk, our Facebook page: @RivieraSoundHarmonyChorus; email on rivierasound@gmail.com or phone 07717452691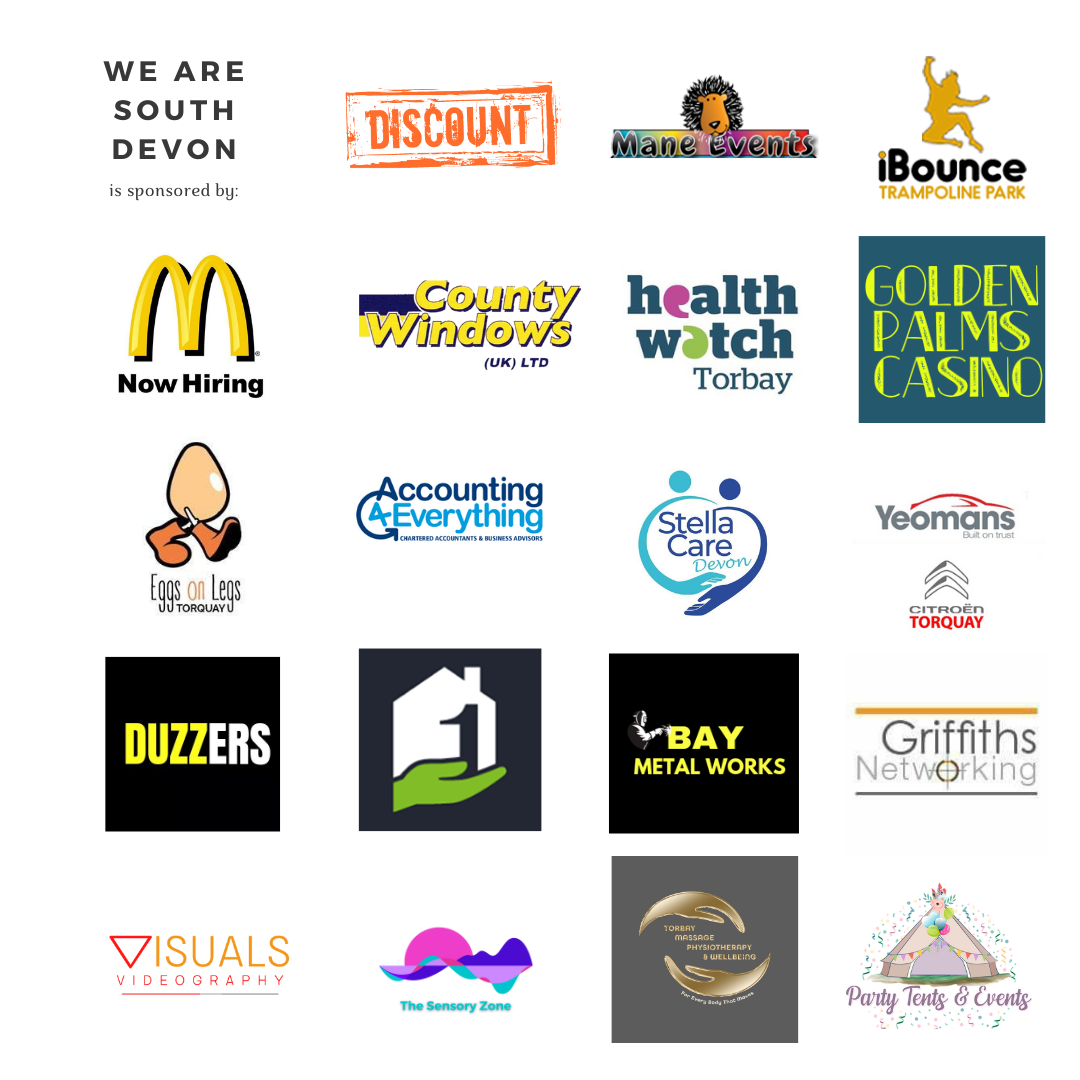 You can join us on our social media pages, follow us on Facebook or Twitter and keep up to date with whats going on in South Devon.
Got a news story, blog or press release that you'd like to share or want to advertise with us? Contact us