Finding a work life balance when you have a full-time job and three small children is a challenge most of us will be familiar with. Long working hours, missed school plays, holiday childcare…. The list goes on. These are exactly the problems my husband and I were facing daily until one day enough was enough!
With nothing more than a beaten up old lawn mower are £20 in the bank we decided to set up a small property maintenance company locally here in Torbay. It was never what we wanted to do long term but it was going to give us a bit more freedom to work the hours we wanted and it was going to be the stepping stone to get us into a carer we truly wanted.
We worked really REALLY hard! Property maintenance took off for us and we enjoyed it. We are perfectionists by nature and being good, honest people got us a long way! In under two years we had built a great little job for ourselves, even taking on a small team to help with the workload. However, we didn't want a job for ourselves, we wanted a business that would run profitably whether we were in the office or not so we set upon the next part of our plan….
Fast forward to August 2015 and Clothing Your Way was born. We had saved up enough to buy a van or garment printing products….. Printing won hands down! We ended up with a huge printer sat on our dining table and very little room left for us.
In the run up to Christmas 2015 we did wonder if we had made the right choice. We knew very little about the industry we had entered into and it was far more competitive than our previous line of work. We bumbled by for the first couple of months and at the start of this year we made it our mission to raise our profile and make Clothing Your Way a credible household name for workwear, uniform and accessories.
We networked a lot!! We made friends with businesses in and around Torbay. We got to know others in our industry and built relationships with them too. We want to be known for being a good, honest and fair company and the only way to make that happen is to prove it….. So we did. Within no time at all we were being highly recommended locally.
In April of this year we decided it was time to up our game and rebrand… We wanted a strong, clear brand image and we wanted a website to match so after much searching we found an amazing local company who brought our vision to life (we are not too proud to outsource and use other local companies!).
We decided to take the plunge in June and we acquired a set of offices in Union Street (next door to NewLook, if anyone was wondering) where we have a studio and a showroom as well as a conference room. We have invested in more equipment so we can now offer a wider range of products than ever before! We even won 'Best New Business' at the #TorbayHour Awards in the summer and had an article published about us in a national magazine!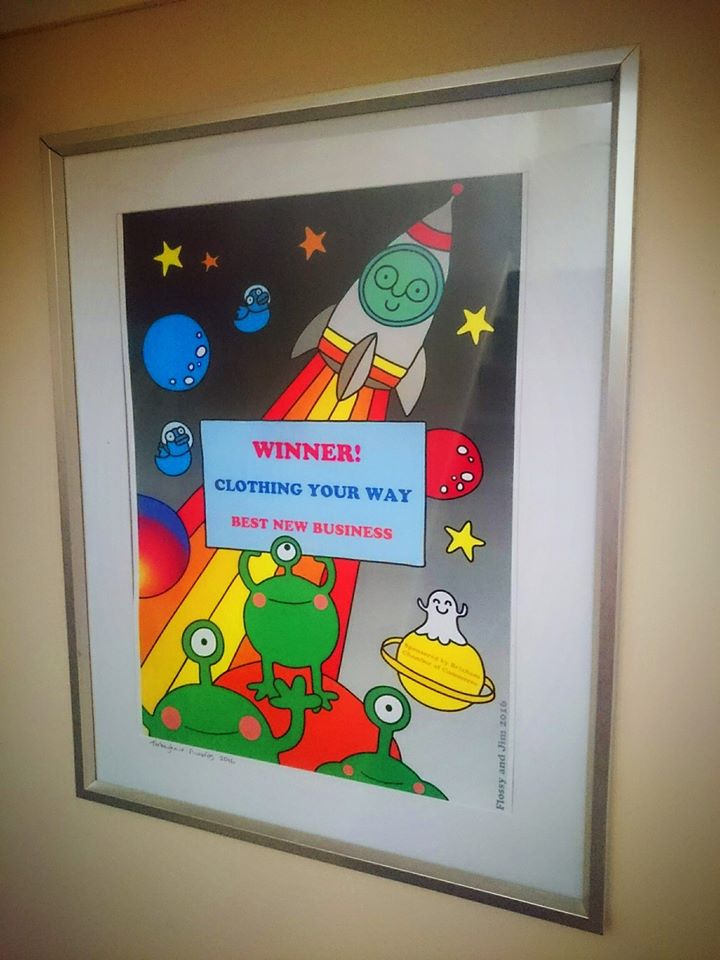 Our website went live just over a month ago and we are now being found all over the country for work wear and uniform as well as accessories such as mugs. We have a small but dedicated team and a wealth of industry knowledge
We are fiercely proud to be running a business in Torbay. This beautiful town is our home and we love raising our family here. We try to be as involved in the community as we can, supporting local charities and organisations and we always try to shop locally to support other traders especially now that we are on Torquay high street.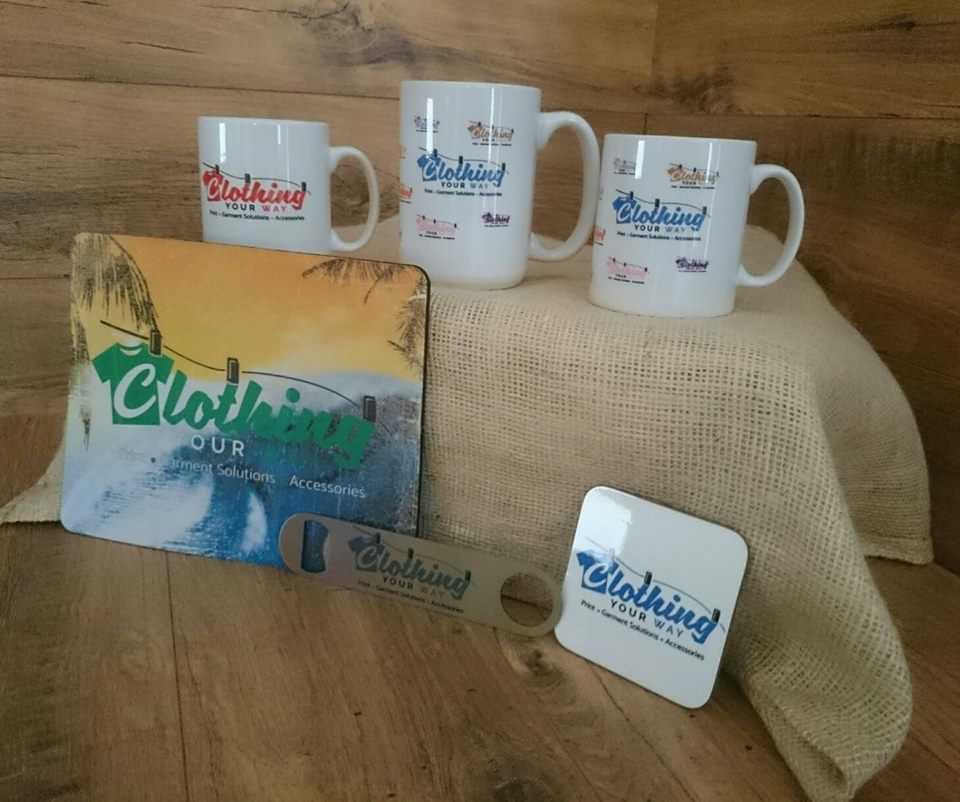 The last 12 months have been a roller-coaster and although we have some big plans for the future, we aim to stay in the bay. We want to see the town thrive again and we definitely want to be a part of it.
If you find you need workwear, personalised clothing or even a custom printed mug, please do feel free to call in and see us at 84 Union Street we are open weekdays 9:30-4pm weekdays.
For more local news and info, return to our homepage.
You can also join us on our social media pages, follow us on Facebook or Twitter and keep up to date with whats going on in South Devon. Got a news story, blog or press release that you'd like to share? Contact us