Nearly two and a half years ago I quit working. Sounds great doesn't it but it's only a half truth, I left my position as a Regional Manager for a furniture reuse charity and set up my own business, leaving the security of paid employment in my wake. It was a decision not to be taken lightly as I have a wife and daughter, a house to run and all the consumerist desires that inhabit the modern man, but the lure of being my own boss was too great a pull to resist.
Armed with nothing more than a mobile phone and a laptop I hunkered down in the spare box room at my mum's house and started to build my business. My aim was to create a Nurse and Healthcare Agency with a large focus on looking after the staff, agencies can view staff as commodities rather than people sometimes. Even though I have never worked in care, nursing has always been in our family and my previous employment had given me the opportunity to help people with learning difficulties and a variety of mental health issues. I had some of my proudest moments in this role, helping folks who are vulnerable improve their lives in large and small ways.
Within a year it had become apparent that we had outgrown the backroom business I had started with. It was with a sense of great optimism and a slice of sadness (lunch times had been lovely round at mum's everyday!) that we relocated the business to its current residence in Berwyn House Business Centre on Abbey Road in the heart of Torquay. I say 'we' relocated because at this time, due to the growing nature of the business, my brother came on board along with my Mum, an ex nurse of many years…..sorry I've been told not to put 'many', a few years! Now this workplace dynamic is not for everyone, I know plenty of people that would shudder at the thought of working with family but we've always had great relationships and always have fun together. The office is filled with the usual back and forth between siblings and Mum can hold her own as well! It's also a reassuring feeling to know you can leave your business for a while and the people running it are putting in the same levels of care and effort that you do yourself.
We quickly found our own roles within the business, Dave is the admin monkey in the corner, looking after the accounts and payroll, and he also makes the magic computer boxes work when Mum and I inevitably break them. Mum looks after much of the HR and large elements of the Marketing, ensuring that our service users and staff feel valued within our business. My role is new business development and being the face of the business out in the networking community. Due to the fact that we all have our different strengths we've never conflicted over wanting to take each other's jobs or interfering with each other's work, it's what I believe keeps our office running harmoniously and efficiently. We also all answer the phones in the office, helping staff and booking in shift cover for our service users. We work hard to build relationships with our service users and they like the fact that one of the family will always be there to help them.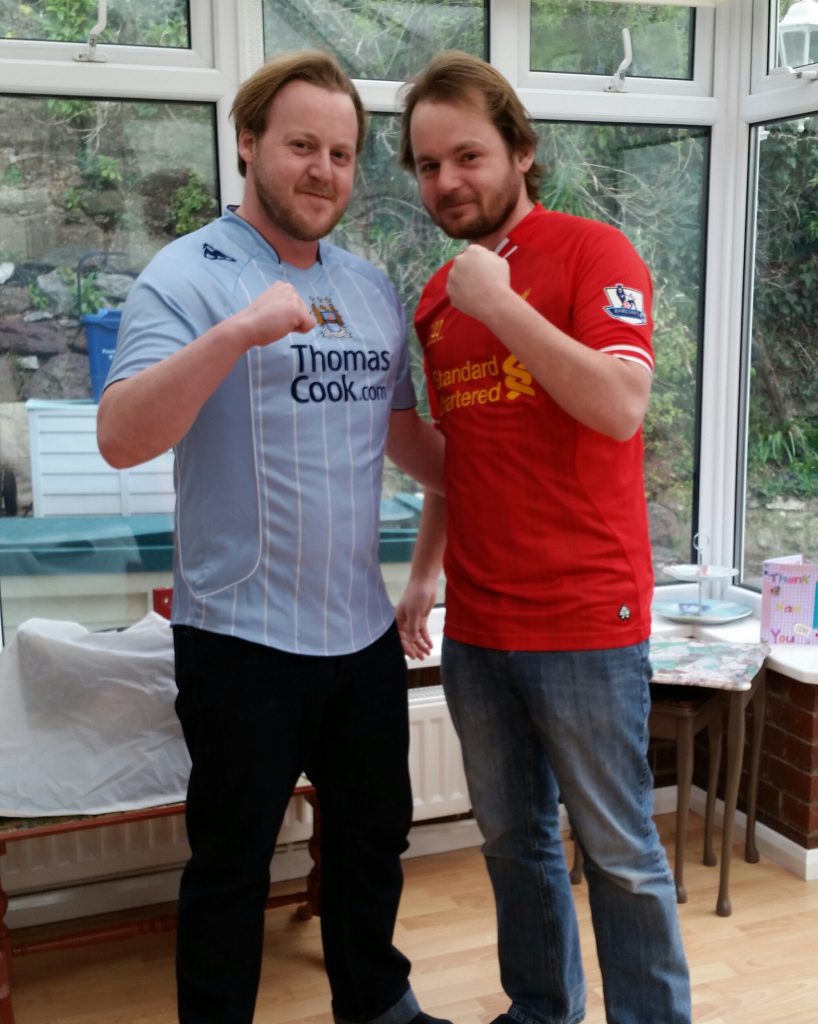 We placed a large emphasis during the last twelve months on working on our business culture and values, developing a culture compass that we can steer our business by. If we have a decision to make we simply ask 'does this fit in with our culture?' and using our compass we can ensure we're always going in the right direction. Our core values are honesty, integrity, constant learning, care and kindness and maybe most importantly we try to have fun. We spend a lot of our time working so it's so important to find the fun, find the fun and snap…..the jobs a game! Sorry I got a bit Mary Poppins then, we're massive Disney fans!
It's not been plain sailing, like every new business we've had our ups and downs, our good times and bad, but through it all we've always had the support of each other. Like I said many people would baulk at the idea of working so closely with their family but I wouldn't have it any other way.
If you know an experienced Nurse or HCA wanting extra shifts, or a Care establishment needing any staff cover then please feel free to pass on our number of 01803 210349 or get them to visit our website www.freedom-care.co.uk.
You can join us on our social media pages, follow us on Facebook or Twitter and keep up to date with whats going on in South Devon. Got a news story, blog or press release that you'd like to share? Contact us