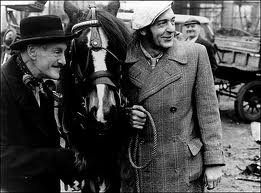 "Sex and horror are the new gods"
*************
Harry H Corbett was one of the best-known television stars of the twentieth century due to his role in the comedy series Steptoe and Son. 28 million viewers switched on each week to laugh at the relationship between rag-and-bone men Albert, played by Wilfrid Brambell, and his hapless son Harold. Steptoe and Son ran from 1962 to 1974 and is regarded as the first modern British sitcom.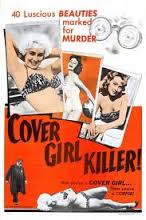 While Harry became best known for Steptoe, early in his career he was recognised as a serious actor, even being dubbed 'the English Marlon Brando' by the press.
After deciding to call himself Harry H Corbett to differentiate himself from the Sooty creator, he went on to star in films such as Carry On Screaming, Jabberwocky and Silver Dream Racer. In 1972 Steptoe and Son was made into a film, followed by Steptoe and Son Ride Again the following year. Despite stories of how Harry hated the Harold character, his daughter Susannah believes that, "Dad was very proud of Steptoe, how truthful it was about human relationships and how it's still funny even today. Dad, like Harold himself, was fairly socialist and thought the character was a marvellous tool to express the lives of the working classes."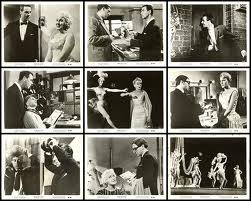 An early connection between Harry and Torquay is in the 1959 British B movie 'Cover Girl Killer'. Set in the seedy backstreet world of strip clubs, picture shoots, and the faded glamour of late 1950s London, Harry played a serial killer luring models to their death. One of the victims was featured on the cover of fictional 'Wow!' magazine and was Miss Torquay who Harry invites to London for a bogus modelling session. The unlucky Miss Torquay was played by Christine Gregg. In one scene Harry complains about how movies are no longer the same: "Sex and horror are the new gods". If the phrase seems familiar, it's because 25 years later Frankie Goes to Hollywood borrowed it for their single Two Tribes –  which sold 1.58 million copies in the UK and was the longest running number-one single in the UK of the 1980s:
"Are we living in a land
Where sex and horror are the new Gods?
Yeah
When two tribes go to war
A point is all you can score".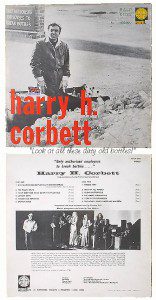 Steptoe & Son came to an end in 1974 after 21 years. During his time as Harold, Harry had recorded five singles and wanted to cut an LP to continue his earlier recording career. However, as the major record companies weren't interested, he used a small independent and provincial label. This was Torquay's RA Records.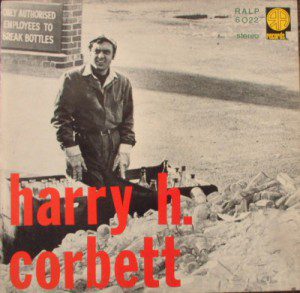 The 1973 album was called 'Harry H Corbett, 'Only Authorised Employees to Break Bottles: Harry H Corbett sings a collection of songs from all over Great Britain'. Brixham's Faraway Folk provided backing and a nationwide tour followed. Here's an example of Harry singing:

In 1977, Harry and Wilfrid took a Steptoe stage show to Australia. A second tour of Australia was planned for 1982, but before they were due to leave Harry died of a heart attack. He was 57.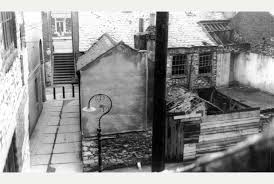 Torquay's RA Records produced a number of singles and albums in the early '70s. RA's Studios later became Swan Street Studios, now lost beneath Fleet Walk. Giving an idea of the bands and performers around in the early '70s, here's a list of those that had LPs or singles recorded at RA's Studios:
Aardvark
The Argyll Squad
Backstreet Stars
Dick Edwards
The Gandolf Folk
Sid Gately and his Music
The Teign Valley Stompers
Faraway Folk
The Trevor Burgess Trio with Suzanne Brown
Valerie Way Rev John Young
The Pennylanders
Sweet Life
Mike Johnson Trio
The Vic Palmer Combo
Contrast
Bodmin Town Band & Treviscoe Male Voice Choir
John Allen & his Orchestra with Wynna Evans and Robert Pitman
Ginger Hobby Horse & Friends
Subdued Hubbub
The Reflections
South West Brass Band Association
Choir of St Paul's Church, Preston
Sharon Whitbread & Fred
The Torbay Gospelaires
Norris Leslie
Frank Yonco & the Everglades
Harry H Corbett
The Pete Wilson Showband
Indiana Highway
Hombre
Ted Young
RA Records and Swan Street Studios are now long gone. Yet, musicians still remember the time when Torquay had a recording studio.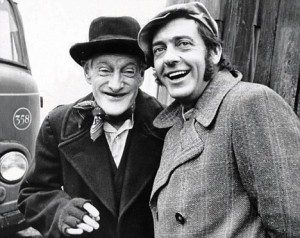 Steve M recalls, "Back in the early 1980s, just a few days before Swan Street Studios went under the wrecking ball to make way for Fleet Walk, myself and Jake K spent a couple of days salvaging wiring and insulation for use in what later became Red Rug Studio in Chelston. In the old control room we pulled down a section of panelling and discovered a hidden room, well more like a large cupboard.

Inside we found a lot of paperwork including large promotional photographs of Harry H posing on a huge pile of bottles. Looking into Google reveals that this was evidently promotional material for his truly bizarre album 'Only Authorised Employees to Break Bottles' which must surely appear on 'Freak Zone' on Radio 6 one of these days. We also found a stash of what were really, really badly done oil paintings of women in various stages of, er, relaxation."
To close, here's Harry in his most famous role:

……………