Update: Adrian has been found safe and well

A man missing from South Buckinghamshire may be in the Devon and Cornwall area say police.
Adrian Power, 43, from Iver, was last seen in Iver at about 10am on the 3rd of March by family members.
When he was last seen he was wearing skinny blue jeans, brown boots, a white long sleeve vest and a white short sleeve vest.
Adrian has short spiky blonde hair, a short beard and tattoos on his right arm, right hand and left hand.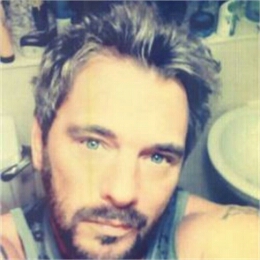 He has access to a silver Jaguar XKR convertible and Thames Valley Police believe he has driven through Wiltshire, Devon and Cornwall in the last two days.
The vehicle may have the following registration plates R888 ERR or Y278 XBH.
The Force also believes Adrian may have been in Plymouth, Devon.
Adrian has links to Bodmin, Cornwall.
Supt Yvette Hitch of Thames Valley Police said: "We are very concerned for Adrian's safety and wellbeing. I would ask that if you have seen Adrian or his vehicle please contact the police.
"Adrian, if you are reading this then please make contact with police so we know you are safe and well.
"If you have any information call us on 101 or contact Crimestoppers anonymously on 0800 555 111."