Torbay Council and Sustrans are asking local residents for their further views on proposals for a host of improvements for walking, cycling and access for all which will help tackle climate change and support health and wellbeing.
The project focuses on the foot and cycle route which runs between Hollicombe (Torquay) through to the end of Marine Drive in Paignton forming part of a joint initiative by the Council and Sustrans to encourage active travel. This further progresses the Bay Trials Plan (Torbay's Local Cycling and Walking Infrastructure Plan) which was consulted on and adopted earlier this year, which sets out a joined-up strategic network of high quality walking and cycling routes across the Bay.
The council want to hear from people who currently do and don't currently walk/cycle this route, and from people of all ages and abilities.
A set of design proposals are being consulted on which contain a number of measures to improve the walking, cycling and access for all experience along this route including:
Create a widened and continuous footpath alongside Marine Drive (next to Redcliffe Hotel)Making Marine Drive a 20mph zoneImproved signage to support safety for those on foot or cycleImproved cycle parkingImproved pedestrian/cycle crossings at Preston and HollicombeProviding a segregated cycle route along Torbay Road, next to Hollicombe, which would then connect through Hollicombe Park to Preston Green (two different options are proposed).
Rethink Marine Parade layout to improve accessibility and safety in interest of all users
An online survey has been launched and two face to face events are coming up to seek people's views, which are welcomed from people of all ages and abilities, including from people who do not currently use the route.
The projects are funded by the Department of Transport's Active Travel Fund, which is also helping to progress further engagement in Paignton (Winner Street) and Brixham (cycle route planning and school project).
The first part is planned for construction in Spring 2022 (such as widening Marine Drive pavement) with the rest delivered after Spring 2022.
Steve Darling, Leader of Torbay Council, said: "As a Council we are committed to doing all we can to help not only our local environment but tackle the wider issue of climate change and the more we can reduce road traffic and get more people active by walking and cycling, the better.
"We are asking local residents to give us their views about improvements in this route to make it easier and more attractive for everyone to take more of their journeys without the need for a car."
Councillor Mike Morey, Cabinet Member for Environment, Infrastructure and Culture for Torbay Council, said: "This project is one of many ways we are working with our partners Sustrans, together with local residents, to help redesign some of our local routes to make them more environmentally friendly and help to make Torbay a nicer place to live and work.
"So please do either come to one of the events to see the plans and tell us what you think, or view the proposals on our website and send us your views via the online survey."
How you can get involved:
Two drop-in events are taking place on the following dates and times at these venues:
Saturday 11th December: 2pm to 4pm at Marine Drive/Preston Green near the Red Cliff toilets. Event to showcase plans for a new permanent scheme for Marine Drive, Paignton (already implemented in temporary form under Phase 1) to widen the existing pavement.Wednesday 5th January 2022: 8am-11am at Hollicombe Park entrance: Event to showcase plans for a new cycle path provision on Torbay Road, Torquay (north of Hollicombe).
Have your say on our online survey which can be accessed via www.torbay.gov.uk/consultations
If you are unable to access the digital version of the survey, you will be able to pick up and return paper copies of the survey from Friday 10th December from the following locations
The Redcliffe Hotel, 4 Marine Drive, Paignton TQ3 2NL (Ask at main reception)Paignton Library, Great Western Rd, Paignton TQ4 5AGTorquay Library, Lymington Road, Torquay TQ1 3DTChurston Library, Broadsands Road, Paignton TQ4 6LLBrixham Library, Market Street, Brixham, TQ5 8EU
The consultation is due to close on Monday 10th January.
More information:
Encouraging more walking and cycling and reducing reliance on cars is one of the measures the Council is working on to help make Torbay Carbon Neutral – with more tree planting, solar farms and improving recycling among other measures. The Council recently held a Community Climate Conference and you can find out more here: https://www.torbay.gov.uk/leisure-sports-and-community/building-stronger-communities/community-conferences/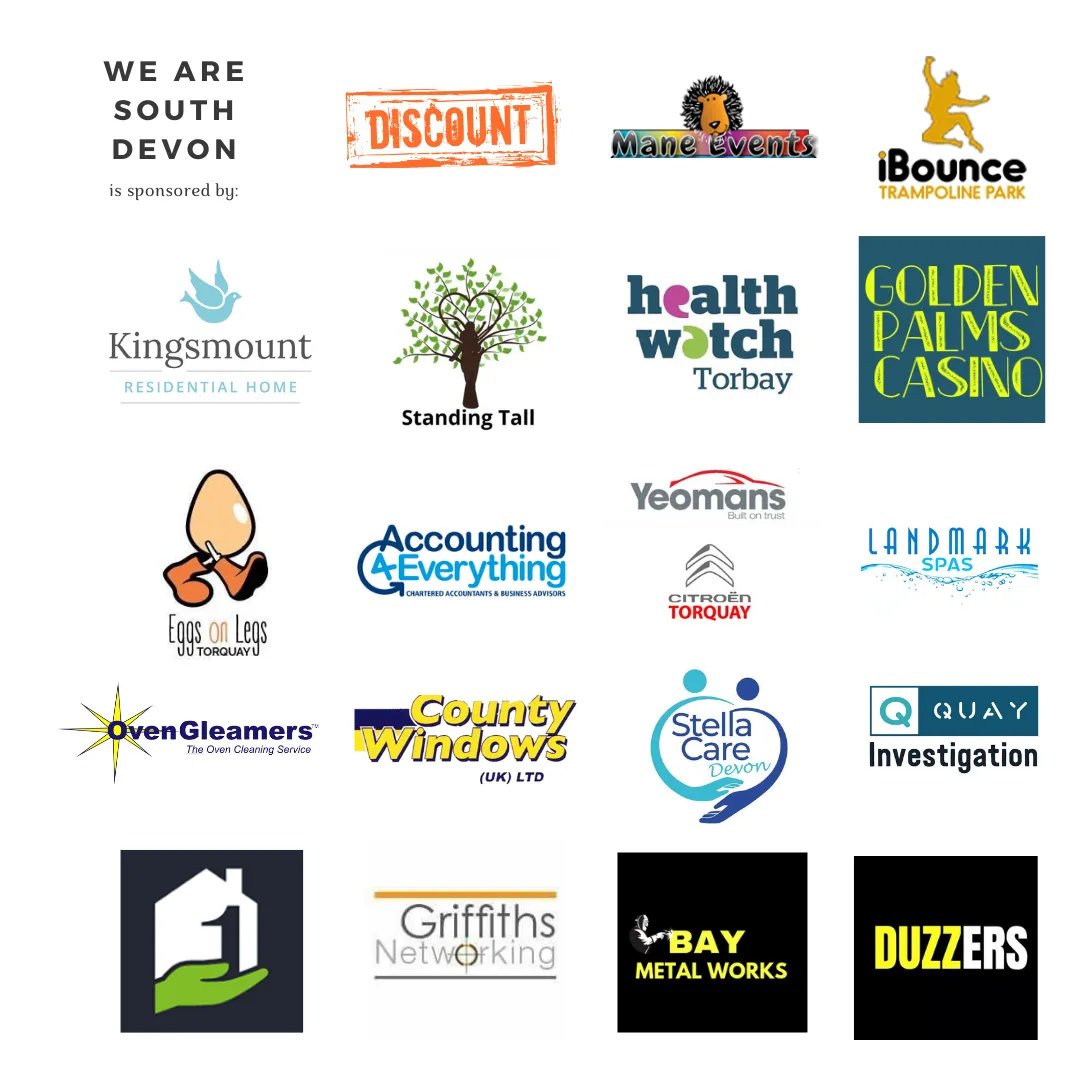 You can join us on our social media pages, follow us on Facebook or Twitter and keep up to date with whats going on in South Devon.
Got a news story, blog or press release that you'd like to share or want to advertise with us? Contact us