Torbay residents are being asked to give their views on a new Bay wide Climate Emergency Action Plan with a new survey about how climate change can be tackled locally.
The Action Plan identifies a range of actions that can be taken to help make Torbay work towards becoming carbon neutral by 2030.
It has been predicted that due to the climate change we will see over the next 100 years the sea level rise in Torbay by over one metre, but flooding and travel disruptions are not the only negative impacts we will see.
The science is clear: we are in a climate emergency and need to globally reduce carbon emissions rapidly to maximise the chance of keeping global temperature rise below 1.5°C.
Taking action locally will have many benefits, helping Torbay to thrive. Many of the actions needed to address climate change such as making homes more energy efficient, reducing dependency on fossil fuels by making travel more environmentally friendly, and cutting down on food waste will also help address the cost of living crisis.
The Action Plan and survey is on behalf the Torbay Climate Partnership which aims to bring together communities, organisations and businesses from across Torbay to accelerate actions to tackle the climate emergency, build climate resilience and ensure Torbay thrives now and in the future.
A series of public events were held earlier this year around these themes:
-decarbonising homes
-waste minimisation and food
-transport and mobility
-nature-based climate solutions
A specific event for young people to get their views about climate change
There was also a separate survey for local businesses.
Following on from these events, partners across Torbay have worked together via the Torbay Climate Partnership to develop the Torbay Climate Emergency Action Plan and the Partnership now wants to hear your views about our proposals to tackle climate change.
Tara Bowers is Project Manager for Exeter Community Energy, who are one of the partners for the Torbay Climate Emergency Action Plan. Tara said: "Everyone is affected by this issue so it's really important that local residents take the chance to have their say on this survey.
"We are in a climate emergency and a cost of living crisis so we also need to do all we can to save energy and reduce our bills.
"That's why we recently launched the Torbay Community Energy Champions Scheme together with Torbay Council, for which we're also looking for volunteers – so please do get in touch if you're interested."
David Durant from Torbay Climate Action CIC said: "We can only deal with the climate emergency if we all work together, so we really do need everyone to get involved. That's why we at Torbay Climate Action are collaborating with key partners in Torbay and the public to make reducing our carbon footprint a top priority.
"We offer lots of different practical support to help people adapt to the effects of climate change, from Repair Cafes and upcycling to supporting local community groups with projects including gardening, organic farming and woodland management. We have funding from the National Lottery Awards for All to deliver free Carbon Literacy Training to members of the community."
Leader of Torbay Council Steve Darling said: "To help avoid catastrophic climate change globally we need to locally act now and reduce Torbay's carbon emissions. Not only will this help the planet but many of the solutions that are needed to make Torbay carbon neutral – such as making our homes warmer and sustainable travel – will help us to address the ongoing cost of living crisis as well.
"It's vital that everyone in Torbay works with us to tackle this issue. As a Council we launched our Initial Carbon Neutral Council Action Plan in 2021, which focused on ten key actions including developing solar farms, decarbonising Torbay Leisure Centre and other buildings by installing heat pumps and other measures, planting trees, and securing funding to install electric vehicle charging points at car parks across Torbay. This new action plan goes further and up to 2025, helping us continue to take action across Torbay."
Councillor Mike Morey, Cabinet Member for Infrastructure, Environment and Culture, said: "This is so important and affects all of us so I really do urge everyone to get involved – as a Council we ae committed to tackling this issue but we know that to tackle climate change effectively requires everyone to take action. In 2021 a new Torbay Climate Partnership was formed to accelerate climate action locally."
"So please, take part in the survey, encourage your friends and family to do the same – and if you have access to your own channels such as social media, newsletters or websites, why not include the survey in those too?"
Some facts about carbon emissions in Torbay:
Emissions from heating our buildings (including homes), transport and power (resulting from electricity consumption) are the largest single sources of emissions in Torbay, with buildings contributing over 40% of Torbay's total carbon dioxide emissions.
Transport is responsible for 30 percent of Torbay's emissions and we need to reduce this and encourage more active travel including walking and cycling.
The way we make things, use them, and then throw them away creates greenhouse gases and this contributes to climate change. That's why we're working to reduce food waste, increase recycling rates, and encourage everyone to reduce, reuse and recycle as much as possible.
You can complete the survey here: https://yoursay.torbay.gov.uk/climate-plan
Find out more: https://www.torbay.gov.uk/council/torbay-climate-emergency-action-plan/
More information
Find out more about Torbay Climate Partnership here: https://www.torbay.gov.uk/council/climate-change/torbay-climate-partnership/
You can find all the feedback from our Climate Conversation events earlier this year on our website including notes, presentations and audio clips here: https://www.torbay.gov.uk/council/climate-change/climate-conversations/
Information on all our work to tackle climate change is on the website here: https://www.torbay.gov.uk/council/climate-change/
Do you want to be a Community Energy Champion volunteer? Find out more here: https://www.torbay.gov.uk/news/pr8788/ or you can email healthyhomes@ecoe.org.uk or call 0800 772 3617.
You can find out more about Torbay Climate Action CIC at https://www.torbayclimateaction.uk/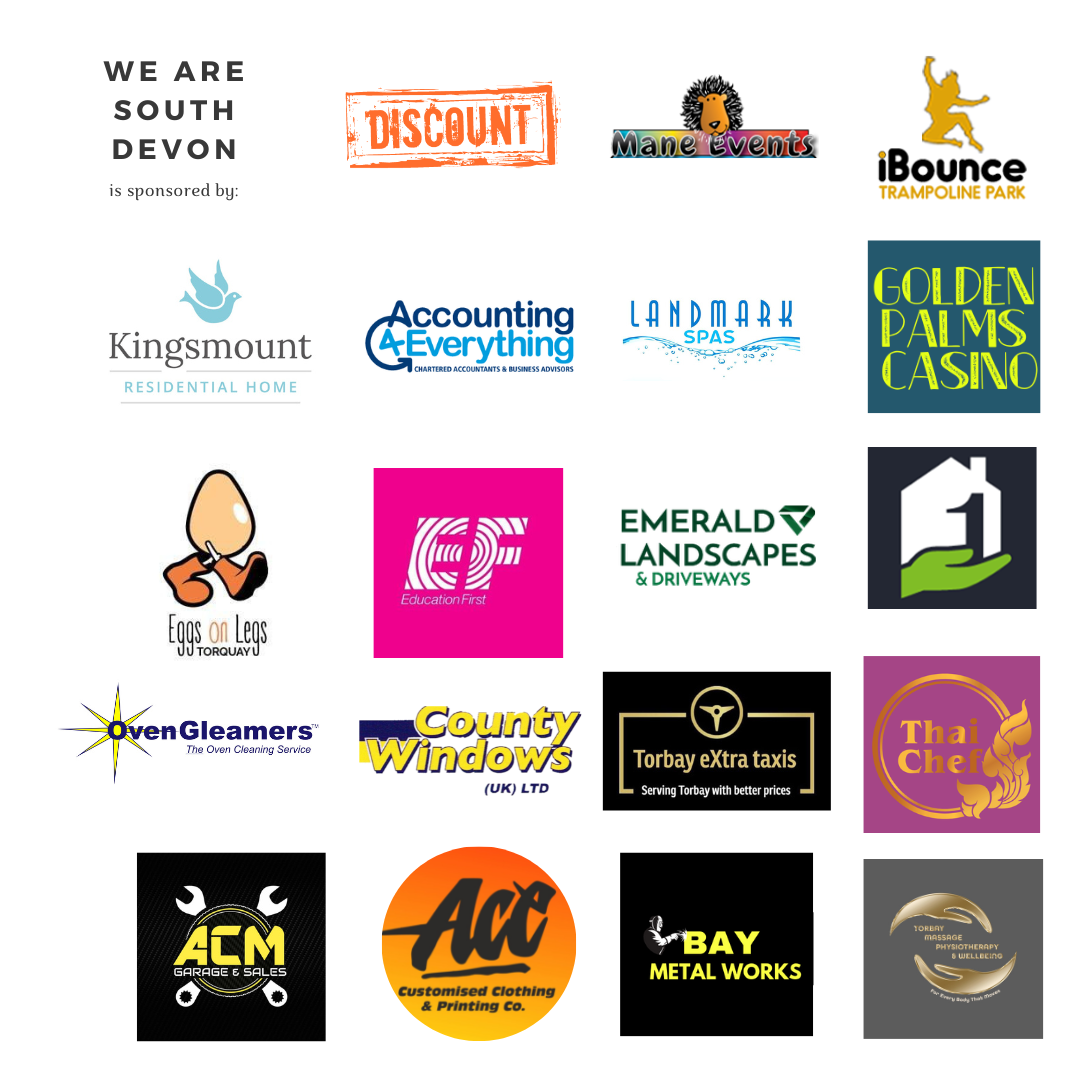 You can join us on our social media pages, follow us on Facebook or Twitter and keep up to date with whats going on in South Devon.
Got a news story, blog or press release that you'd like to share or want to advertise with us? Contact us