Torbay's independent consumer champion for health & social care Healthwatch Torbay have today released a report highlighting concerns from the public regarding the 'deterioration' in the quality of social care provided at home in Torbay.
The report is centred on the organisation and delivery of care in the Torquay area by Mears Care Ltd., who manage the provision of home care for people living in Torbay and 'Living Well@Home' home care services. It collectively brings together a number of separate concerns from users of the service, their family members and their Home Care workers.
The report – available online via www.healthwatchtorbay.org.uk – indicates a pattern of "deteriorating communication" regarding the organisation of home visits, with loss of control and support for service-users and family members.  It also highlights a "growing breakdown" in the Carer – service-user relationship, with staff also reporting "demoralisation through reduced job satisfaction" and "concerns for clients' safety."
Dr Kevin Dixon, Chair of the Healthwatch Torbay charity, commented:
"We have explored these concerns further and have passed our findings onto the Care Quality Commission, who are currently investigating in greater detail and have also used the experience from local Torbay people in their newest 'State of Care' annual report on the quality of health and social care in England."
"Healthwatch Torbay has used the public evidence in this report to raise the need for action, raising the issues at a special meeting with the local authority, Torbay and South Devon NHS Foundation Trust, South Devon & Torbay Clinical Commissioning Group and the social care provider in question. They have since agreed to bring forward the pace of improvements for both clients and care workers.  Healthwatch Torbay will monitor these improvements to ensure the voice of local people was listened to. This is a really positive outcome and recognition of the fact that your voice counts."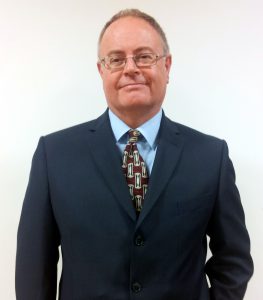 The report mentions that following the 'special meeting' – held on Wednesday 12th October – an action plan has been created by Mears, included in the report's Appendix, to address the main issues. These concerns, raised by service users of Mears, include:
"Clients not knowing who will visit and at what time.
Care workers always seem rushed and not always prepared or provided with adequate client information.
Clients having to instruct care workers what is required during their visits.
Inexperienced and inadequately trained care workers unable to undertake basic tasks effectively.
Lack of understanding in administering medication at the correct times.
Clients at risk due to minimal reference to Clients' Care Plans.
Clients' and family members' concerns not being listened to.
Clients have lost faith and confidence in the support being provided by Mears."
In the report, Healthwatch Torbay recommend a reassurance of a commitment to act from both Mears Care Ltd and from Commissioners; an audit of the compliance with NICE guidance relevant to the issues raised; a formal letter of concern and intended agreed action sent to all Service Users and Home Care workers; and for a follow-up review to ensure the recommendations and actions have led to a positive outcome for clients and Carers.
"Healthwatch Torbay would like to thank everyone who contributed to this report, particularly the care workers, clients and former & current employees of Mears Care Ltd." added Dr Dixon, "Raising your concerns in this way really shows the value of sharing your stories with us. We can't push for service changes without public feedback about those services – I urge the public to continue to let us know exactly how local services are performing."
Torbay residents can share their local health and social care experiences by calling Healthwatch Torbay  free on 08000 520 029, emailing them via info@healthwatchtorbay.org.uk, visiting them upstairs on weekdays at Paignton library, or even by anonymously rating and reviewing a local health & social care service online via www.healthwatchtorbay.org.uk.