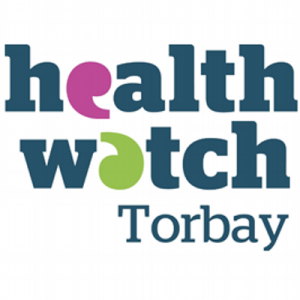 Everyone who uses health and social care services has the right to expect a high standard. In order to help those organisations achieve these standards, Healthwatch Torbay need your help.  
If you have used a health or social care service recently please tell us about your experience via our Feedback Centre,  by calling us on freephone 0800 052 0029 or email  info@healthwatchtorbay.org.uk.
New research for the Care Quality Commission (CQC) shows people in the South West regret not raising concerns about their care – but those who do raise concerns see improvements.

The most common reasons for not raising a concern were not knowing how (22%) or who (27%) to raise it with, not wanting to be seen as a 'troublemaker' (43%) and worries about not being taken seriously (41%). 14 of people (46%) felt that nothing would change as a result.

However, when people did raise a concern or complaint, the majority in South West (64%) found their issue was resolved quickly, it helped the service to improve and they were happy with the outcome.
Healthwatch Torbay are celebrating being awarded further funding to expand on our award-winning 'Digital Inclusion' project.

The Healthwatch Torbay Digital Inclusion Project was launched in 2017 as an Ageing Well Torbay funded project aiming to reduce social isolation in older people, by showing them exactly how they can use the internet to access health and social care services such as online appointment-booking, prescription-ordering and self-referral systems. Ageing Well Torbay is a 6 year programme funded by the National Lottery Community Fund
If you're interested in getting involved or helping support the Digital Inclusion Project, please call free on 08000 520 029 or email digital@healthwatchtorbay.org.uk