Local consumer champion for health & social care Healthwatch Torbay have taken a local issue nationally after hearing public feedback regarding the shingles vaccination from Torbay residents.
Currently, the shingles vaccine is only available on the NHS for people aged 70 and 78 on 1 September 2015 (and to people aged 71, 72 or 79 who haven't been vaccinated yet), yet the reasoning behind this has been described as 'vague' and 'confusing' by local elderly Torbay residents – a demographic Torbay has a significantly high number of.
Official guidelines state that the vaccination programme is being staggered this way "as it would be impractical to vaccinate everyone in their 70s in a single year" and that patients need to "await an invite from their doctor, when the time is right for them to enter the programme", an explanation described by local residents as a "very ambiguous" reason for why those aged 73-77 can't currently receive a shingles vaccination, from local feedback gathered by Healthwatch Torbay.
Healthwatch Torbay Chief Executive Pat Harris said:
"On more than one occasion we have been approached by members of the public raising their concerns that their GP hasn't explained to them properly why they have been refused a shingles vaccination, only that they are 'following Government guidelines'."
"Our own online research to help expand our existing knowledge on the subject further met with similar ambiguity, so we escalated the issue to our national partner Healthwatch England, recommending that a more thorough explanation is made available nationwide and communicated to the elderly population effectively to avoid further upset or confusion."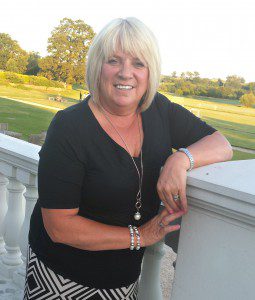 Healthwatch England investigated the matter further via additional published Government information around the shingles vaccination programme and offered the following explanation via a policy spokesperson:
"The shingles vaccination roll-out is based on consumers obtaining maximum benefit from the vaccine, which is effective for up to 10 years. Hence the programme is set up in a way which allows those who will benefit the most, to be vaccinated first, whilst ensuring that the older cohort can take part in the programme before passing age 80 (the cut-off age).  After age 80, the vaccine has limited benefit. For example, those aged 70-80 years have 10 years benefit from vaccine, those aged 73-80 have 7 years of benefit and those aged 78-80 have 2 years benefit."
Despite this explanation, Healthwatch England has admitted that "the Government policy behind the roll-out is complex and not easily explained" and has not only taken Healthwatch Torbay's point that "better information is needed for those aged 73-77" on board but has also agreed to raise the matter nationally to Public Health England.
"This is yet another occasion where the feedback of a few Torbay residents is being used to influence the way health and social care services are delivered both locally and nationally, and we eagerly await a response from Public Health England on the matter," added Mrs Harris, "We really value all the feedback we receive from the Torbay public, and will continue to escalate your issues to the people who can really make a difference at both a local and national level."
For more information on Healthwatch Torbay or to rate and review a local service, please visit www.healthwatchtorbay.org.uk.