A human resources expert whose career has taken her to London and Dubai has set up her own company, offering more than 25 years of corporate experience to small businesses in south Devon.
Helena White has developed people strategies for major banks and multinational corporates, most recently with top law firm Allen & Overy.
Helena White of The HR Dept Torbay and Ivybridge
Now she has returned to the UK with her husband Mike and their three young daughters, setting up The HR Dept Torbay and Ivybridge from home in the South Hams village of Loddiswell.
The company will provide outsourced HR advice and support to small and medium-sized businesses (SMEs) in an area spanning Torbay and most of South Hams, including Dartmouth, Salcombe, Kingsbridge, Ivybridge and the surrounding villages.
Helena is looking forward to transferring her experience to the local SME community as her family settles down to their new life in Devon.
"It was great living in Dubai," she said, "but it's a transient, expat environment and we wanted to give the children more of a stable, community life to grow up in.
"Mike's family is from the South West so this seemed like the perfect place to come to. It's ideal – the community has welcomed us with open arms and the children can walk to the village school.
"Now I just need to get the business established! I could have gone back to work in London but there was no way I was going back to commuting. So I've got the challenge of setting up a new business, which is a really exciting prospect."
The HR Dept Torbay and Ivybridge is part of an international company with a network of 73 franchisees providing services in 111 territories in the UK, Ireland and Australia.
Licensees provide high-level experience but at an affordable rate for growing businesses, who need the expertise on hand but have neither the need nor the budget for full-time director level expertise.
The company also provides an option for HR practitioners looking for better work-life balance and a new challenge after working in corporate life.
"It's turning out to be the perfect solution," Helena said. "I can offer a local, personal service with the back-up of a larger network and all the resources available through that, so it's not as daunting as having to set it all up by myself.
"The work's essentially the same as the HR principles and legislation apply whether I'm helping a major corporate or an SME. I'm raring to go – really looking forward to getting out there, meeting some people and helping their businesses. That's always been my focus and it's when HR works at its best, when you're focusing on the people involved in a business from the top right the way down.
"And even though I've come from a corporate background, I've done my best work when I've been given the space to put in place what I've recommended. I've had that experience of working closely with a management team yet being given a degree of autonomy to advise and devise solutions, so I'm looking forward to bringing that to the SME sector."
Helena also said that, in a rapidly-developing employment landscape, she was expecting her services to be in high demand in the local business community.
"With new legislation like GDPR bedding in since May, the reviews on equality, the gender pay gap, and then with the Home Office having just published the Brexit Toolkit for employers, there's a lot to think about. Companies need to be aware of likely legislation and prepare for it in advance – the world is changing and those businesses which aren't up to speed are going to struggle.
"HR professionals are available for advice so that, rather than having an additional headache to worry about, business owners can pass responsibility for the people issues over to us. We allow you to look after your business and take care of your people problems."
Gemma Tumelty, managing director of The HR Dept, said: "It's great to see someone of Helena's calibre and experience offering HR services to SMEs in this part of Devon from Torbay to Ivybridge. We wish her all the best operating the licence and are sure she will make it a great success."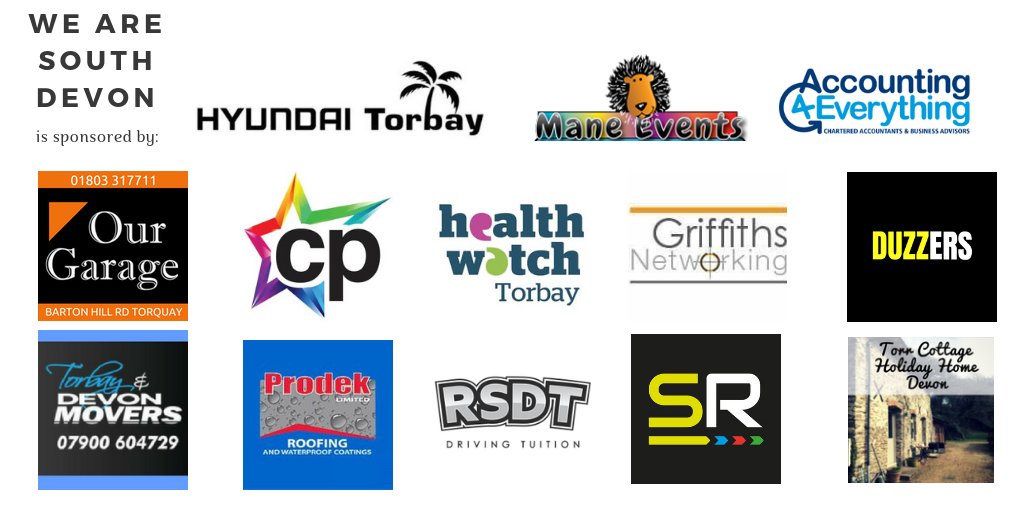 You can join us on our social media pages, follow us on Facebook or Twitter and keep up to date with whats going on in South Devon.
Got a news story, blog or press release that you'd like to share or want to advertise with us? Contact u