As we all know Torbay has been used dozens of times as a movie and TV location. Sometimes these locations aren't listed anywhere so it takes the eagle eye of a local to recognise a familiar place; particularly if a movie is set and mostly filmed a continent away.
So our thanks go to Kristian BH for spotting this one.
Home for a Royal Heart is a 2022 Canadian TV Movie.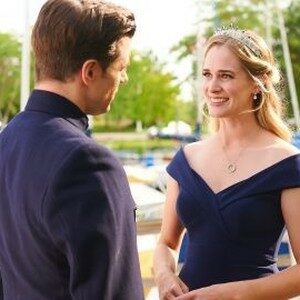 Here's the storyline:
"When the beautiful seaside town of Shaw Bay is under threat of a major commercial redevelopment, realtor Erin will do anything to save it — she just needs to find a wealthy property buyer. Cue the handsome yet super-private Theo. To begin, helping Theo find a new home is proving to be tricky — especially because he refuses to give Erin any details about his life. As Erin works to show Theo why Shaw Bay is the perfect place to live, the chemistry between them is undeniable. But Theo is hiding something. Could a royal secret ruin their chance at love?"
Here's the trailer. A very un-Canadian view is at 1.25:
https://www.imdb.com/title/tt17663362/
'Torquay: A Social History' by local author Kevin Dixon is available for £10 from Artizan Gallery, Lucius Street, Torquay, or:

https://www.art-hub.co.uk/product-page/torquay-a-social-history-by-kevin-dixon