Sat watching our little boy sleeping in a dark hospital room wasn't exactly how any of us saw our weekend going.
Our 2 year old son Alfie had developed a swelling on his neck, roughly the size of a tennis ball, after having a cold. A quick trip to A&E on a Saturday afternoon turned into him being admitted on IV antibiotics for nearly a week to Louisa Carey Ward at Torbay Hospital. Alfie had developed an infection in his lymph gland – a condition known as Lymphadenitis. I was completely unprepared for staying in hospital, and apart from being extremely worried about our little boy, I had nothing for me and Alfie to stay the night. Luckily my Fiancé and my parents were on hand later that evening to bring up clothes and toiletries for us both.
As the next couple of days passed, I saw more parents and their children being admitted onto the Ward, all relatively in the same unprepared situation as myself. Whilst the staff on Louisa Carey did an amazing job of looking after each little family, it got me thinking – how many of these families will have someone who can bring up an overnight bag? How can I, not just a mum but as a local business, help these families?
Parent Packs – a wash bag complete with the basic essentials for parents who weren't expecting to stay over night or longer. It would include items such as:
-Flannel
-Toothbrush
-Toothpaste
-Shampoo
-Conditioner
-Bodywash
-Hairbrush
-Deodorant
-Small bar of chocolate
These packs would be donated from our shop "Yummy Mummy's" to Louisa Carey Ward, who in turn would be able to provide these free of charge to parents who needed them.
So…can you help? Would you be able to help us provide these Parent Packs by donating just one item off the list? Or maybe even by simply donating £1 next time you come into the shop? We also have the option of donating via our GoFundMe page – www.gofundme.com/LCParentPacks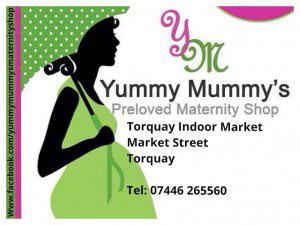 We have been very lucky so far to have received donations from our amazing customers and also from a very generous local Travel Agents who have donated 100 wash bags but we still need the toiletries to go in them.
Being in hospital is always a worring time but if we can help ease the worry by a tiny amount then surely it's worth it?
For more information please visit our Facebook Page – www.facebook.com/yummymummysmaternityshop
[Contributed by Emma Stapleton]