2021 is expected to be one of the busiest on record for Torbay and Torbay Council wants you to enjoy all the English Riviera has to offer and to make it as easy as possible for you to report any issues.
Extra large bins have been put in place around Torquay Harbour, while stickers with QR codes are being put onto every litter bin in the Bay to make it easier to report overflowing bins. Extra toilets have opened at Preston South (Redcliffe), bringing the total available at Preston to 11, while four additional portaloos have been put in place at Vaughan Parade in Torquay. There are also more portaloos going into Broadsands very soon and Torbay Council is purchasing an additional ten toilets that can be used at sites across the Bay as and when needed.
Torbay is known as the English Riviera and is a designated UNESCo Global Geopark – it is also anticipated to be one of the most popular tourist destinations in the UK this year.
To help get ready for this the Council is bringing in extra staff including the new Safe, Clean, and Green Ambassadors team to address issues and make it easier for both residents and visitors to be able to report problems with our litter bins, public toilets, anti-social behaviour, fly-tipping and unauthorised access to our green spaces. The team will be carrying out deep cleans in built up areas, deal with overflowing bins, carry out evening litter picks and also work closely with the community safety team and CCTV Control Room on tackling issues relating to safety.
Steve Darling, Leader of Torbay Council, said: "We have launched a campaign to let everyone know that we are pulling out all the stops to make sure the summer – which we expect to be one of our busiest ever – is as enjoyable as possible for everyone.
"We know that our services such as public toilets and litter bins will be well used during this period and there may be an increase in issues such as littering, fly-tipping and anti-social behaviour and unauthorised use of our green spaces. That's why we have invested in our new Safe, Clean and Green Ambassadors, and expanded our public toilet provision, and are making it easier for you to report any issues to us so that they will be dealt with swiftly and efficiently."
Darren Cowell, Deputy Leader of Torbay Council, said: "We want to work together with residents, visitors and local community groups and businesses to ensure we can all have the best summer possible. We've invested in extra services but we also need everyone else to do their bit by helping us keep the Bay clean and tidy and telling us about any problems as soon as possible."
How to report environmental crime
You can report anti-social behaviour, vandalism, littering or fly-tipping online or by calling us on 01803 701310.
Overflowing bins
If you are out and about and spot an overflowing bin, you will be able to scan the QR code on the bin to directly report it via our website. You can also use our overflowing bin form on the website or call 01803 701310 to tell us a bin is full or overflowing. If it's reported before 8.30pm we will endeavour to empty it within two hours – if it's after this time it will be emptied the next day.
Contact Torbay Council's Safe, Clean and Green Ambassadors
Call Torbay Council's Safe, Clean and Green Ambassadors on 01803 701310 to report issues with littering and you can also report concerns about safety.
Issues with parks and open spaces
You can also contact SWISCo about any issues relating to parks and open spaces in Torbay at yourspace@swisco.co.uk
Reporting problems with public toilets
Healthmatic look after Torbay Council toilets. If you spot a problem with any toilets, for example, if they are unclean or out of order, you can report this by calling 01249 823143 or emailing service@healthmatic.com.
Tackling environmental crime
Earlier in the year, Torbay Council appointed a new external Enforcement team to help tackle environmental crime – fly-tipping, littering, dog mess, graffiti, and dogs off leads. They can give fines (fixed penalty notices) for these offences ranging from £80 for graffiti, littering or dog control offences, to £400 for fly-tipping.
How to report non-urgent police issues
There are many ways to contact Devon & Cornwall Police.
To report a non-emergency crime visit dc.police.uk to access the police's online channels – WebChat, Report Crime Online and Email 101. Alternatively, call the 101 – non-emergency number.
Every contact received about a policing issue is answered by a member of their team, whether it's online or by phone. Whichever way you choose to contact the police, #ItsPersonal.
When contacting the police in a non-emergency, please consider using their online options first and leave the phone lines free for people without internet access.
Alternatively, if you are not sure who can help, why not AskNED, the non-emergency directory – dc.police.uk/AskNED
In an emergency, when life is threatened, people are injured, offenders are nearby or immediate action is required, always dial 999.
E-scooters
It is against the law to ride an e-scooter on public land including pavements, cycle lanes, beach promenades, bridleways, or any publicly accessible land such as parks and car parks. You can report issues with E-scooters at 101@dc.police.uk or on the Police website.
Unauthorised access to green spaces
Torbay Council have put concrete blocks around Paignton Green to stop unauthorised use of the green. They are also looking to do this at other green spaces across the Bay.
Tell Torbay Council about unauthorised use of open and green spaces using our report an encampment form.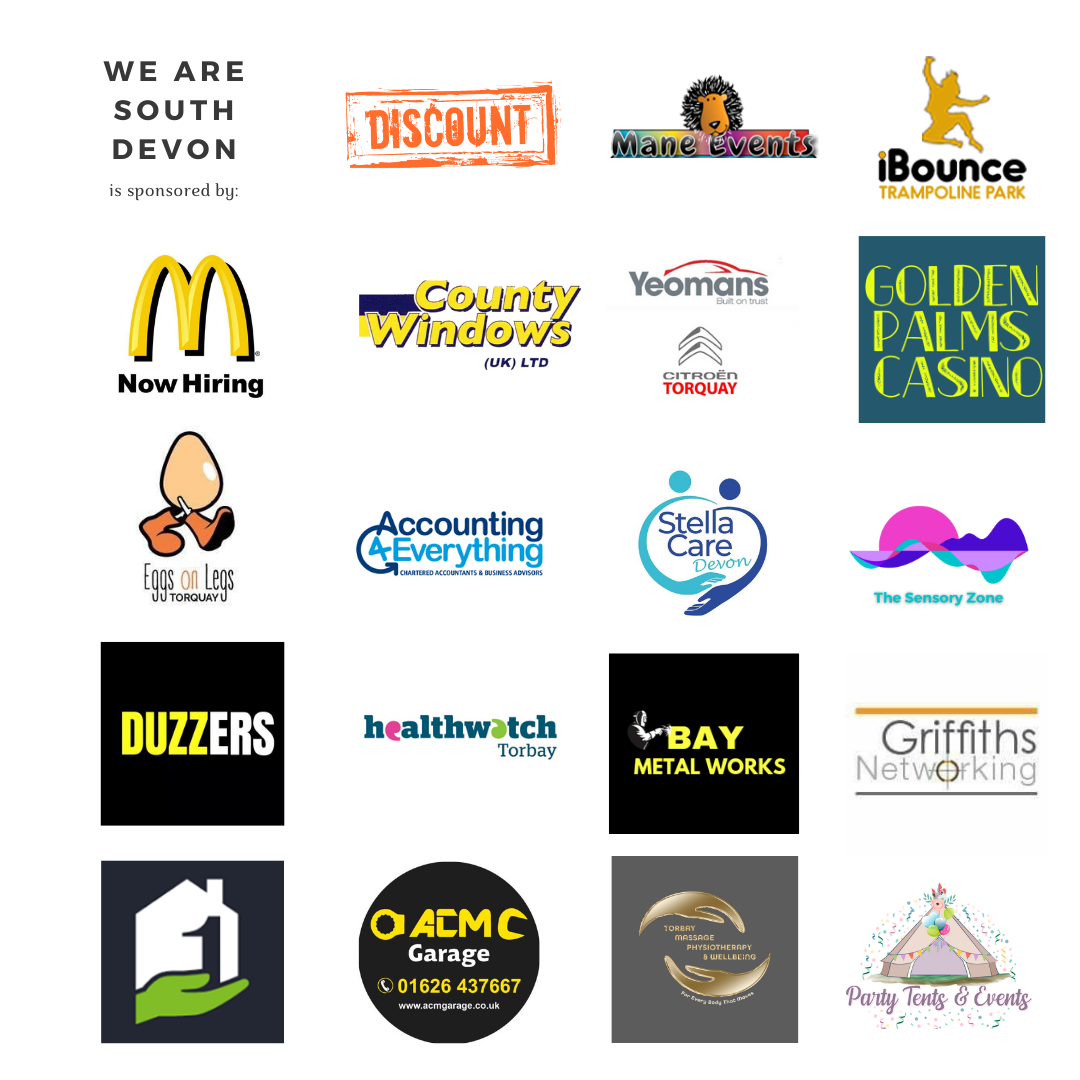 You can join us on our social media pages, follow us on Facebook or Twitter and keep up to date with whats going on in South Devon.
Got a news story, blog or press release that you'd like to share or want to advertise with us? Contact us