In 1644 the English Navy was in Torbay hunting down England's Queen.
This was Henrietta Maria of France, queen consort of England, Scotland and Ireland and wife of Charles I. She was mother of his two immediate successors, Charles II and James II and VII. She was known in England as Queen Mary, but didn't like the name and signed her letters 'Henriette R' (pictured).
Her Catholicism made her unpopular in England, and also prohibited her from being crowned in a Church of England service, so she never had a coronation.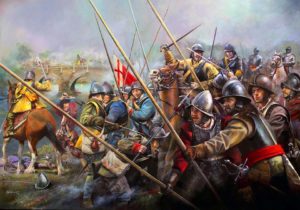 By early 1644, during the First English Civil War, the King's military situation had deteriorated. Royalist forces in the north were under pressure, and the royal capital at Oxford was less secure. The Queen was pregnant with the future Princess Henrietta and the decision was taken for her to withdraw safely west to Bath.
Henrietta Maria eventually continued to Exeter, where she stopped, awaiting her imminent labour. The Parliamentarian generals were in pursuit aiming to capture her and so acquire a valuable bargaining counter over Charles.
Princess Henrietta Anne was born on the 16th June and christened in a new font in the cathedral on 21 July. King Charles arrived in Exeter and saw his baby daughter for the first and last time.
But by then Henrietta had already left Exeter. It was clear that Exeter's fortifications would offer limited resistance to a Parliamentarian assault. Also, Parliament's ships were blocking fresh supplies of arms from reaching the city.
Leaving sickly baby Henrietta in Exeter to be cared for by her governess, Lady Dalkeith, the Queen headed to the coast to hopefully make her way to France.
Determined that the Queen should not be allowed to escape was Commander of the Parliamentarian fleet Robert Rich, 2nd Earl of Warwick (pictured). Warwick already had a good reputation: "he hath so placed the Navie in all parts, that the enemie cannot either go out or come in to doe us much hurt, through God's blessing"'.
Warwick was waiting in Torbay to move where he was needed. However, Warwick only had eight vessels to patrol a large swathe of the southwest. With three ships posted near Falmouth, Warwick sent a pair of vessels to guard Topsham. The 'Providence' covered Salcombe, where Royalist frigates threatened to break-out to sea. The 'Dreadnaught' and 'Mary Rose', "being but heavy ships", were maintaining a watch on Dartmouth.
Henrietta, however, was further along the coast. First staying at Pendennis Castle, on 14 July she took to sea from Falmouth in a Dutch vessel 'George' for France. The 'Reformation' took chase and fired ten shots, but to no avail and the 'George' managed to establish a lead. Warwick then came into range and more shots were exchanged off Jersey, the 'George' being hit in the rigging and being forced to slow its progress.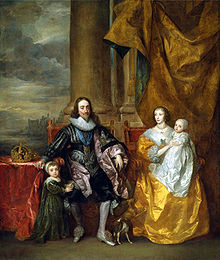 Henrietta was rescued by the arrival of a number of ships from Dieppe. The Parliamentarians were unsure whether the vessels were Royalist or not and called off the pursuit. The 'George' eventually landed at Brest where the locals at first mistook the party as pirates.
Henrietta would never see her husband again. The execution of Charles I in 1649 left her impoverished. She settled in Paris, and then returned to England after the restoration of Charles II to the throne. In 1665, she moved back to Paris, where she died four years later.
We still remember England's fugitive Queen in the American Province of Maryland, a major haven for Roman Catholic settlers, which was named in her honour.
You can join us on our social media pages, follow us on Facebook or Twitter and keep up to date with whats going on in South Devon.
Got a news story, blog or press release that you'd like to share or want to advertise with us? Contact us