Identity theft is reaching epidemic levels, warns fraud prevention group, Cifas.
"We have seen identity fraud attempts increase year on year….with identities being stolen at a rate of almost 500 a day," says Cifas Chief Executive, Simon Dukes.
Fraudsters are obtaining personal information, such as names, addresses, dates of birth and bank account details, by hacking computers, trawling social media, stealing mail, tricking people to disclose their details, or buying information through the 'dark web'.
And they're using it to pretend to be that individual for their own financial gain, applying for loans or store cards in their name for example.
According to Cifas, 'vast amounts' of personal data is available online; and statistically, victims are more likely to be in their 30s and 40s, often because of the amount of information about them that has been gathered online.
"The thing is, most people – most victims – will be totally unaware that information about them has been taken by someone else," says Devon, Somerset and Torbay Trading Standards Service's Manager Steve Gardiner.
"And it's only when they spot an unexplained transaction on their statement, or they get a call from the bank to query an attempted transaction, that they realise. And sometimes that's too late."
So what can you do to avoid becoming a victim of ID theft and fraud arising from it?
• Take care about the amount of personal information that you voluntarily post online, particularly to social media sites. Think about what someone else might be able to do with that information about you if they found it online. Be aware and check, especially before you post your address or date of birth, that you are using an official and secure website.
• Use anti-virus and anti-spyware programmes, and keep your computer's firewall up to date. Most threats to cyber security can be removed by using these.
• Don't ever share your passwords. Passwords are your first line of defence against cyber criminals online, so don't share them or write them down. The same is true for Personal Identification Numbers (PINs). Don't share that either. Here's an article on Martin Lewis', Money Saving Expert website, about password security, http://www.moneysavingexpert.com/utilities/password-security
• Make passwords and PINs 'strong'. Don't use your date of birth, your child's or pet's name; and try to include a mix of characters – upper and lower case, and numbers. Aim for a minimum of 10 characters in a password.
• Don't use the same password or PIN for more than one account.
• Shred all your financial documents before your throw them away.
More information about guarding your personal details is available on Devon, Somerset and Torbay Trading Standards Service's website,http://www.devonsomersettradingstandards.gov.uk/consumers/rogue-traders-doorstep-crime/guarding-your-personal-details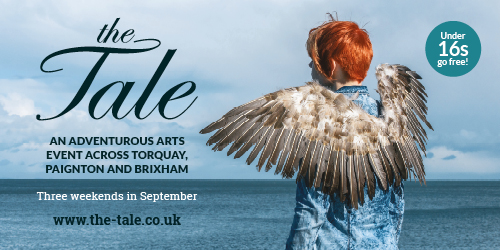 Return to our home page for more local news here.
You can join us on our social media pages, follow us on Facebook or Twitter and keep up to date with whats going on in South Devon. Got a news story, blog or press release that you'd like to share? Contact us